Andy Braz, a senior from Boston, mixes patterns and styles to curate his eclectic looks. 
Braz grew up surrounded by fashion thanks to his mother, who had an interest in it. He said he remembers watching runways with her and going to the mall often. He began experimenting with clothes as a child because he went to a charter school that required students to wear uniforms.
"I had to wear a navy collared shirt and khaki shorts every freaking day," Braz said. "I would go home and immediately change like four times into an outfit that I liked."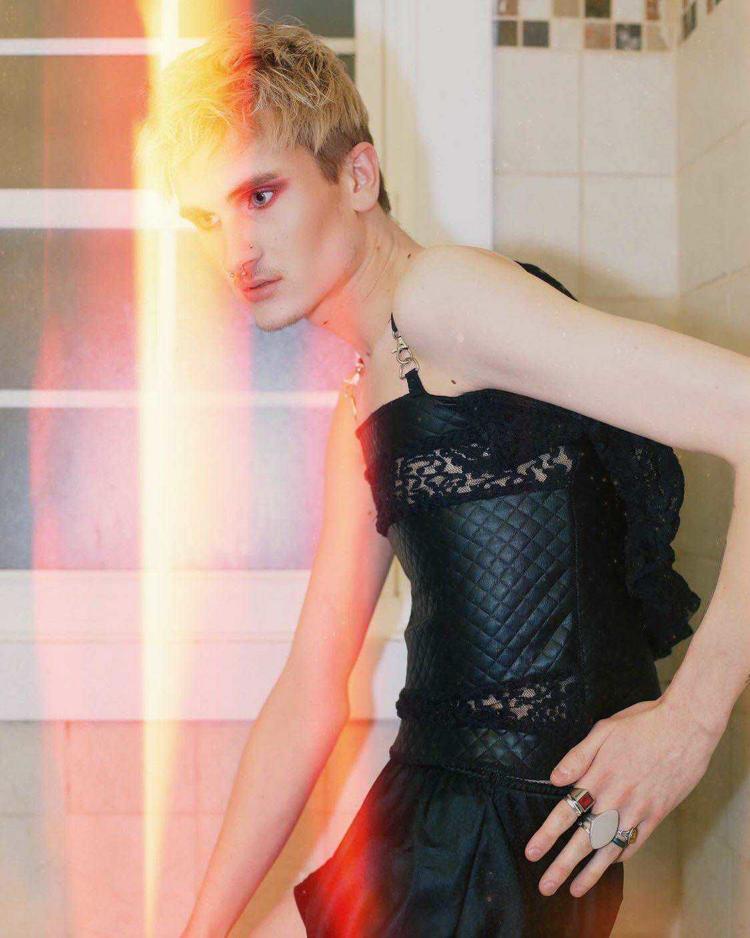 Now with more freedom, Braz said he takes inspiration from so many areas that he can't pin it down to one specific genre, but would call it both eclectic and maximalist. Braz takes inspiration from the punk scene, skate culture, queer fashion, drag queens, the early 2000s and the 70s.
"I take all inspirations from everywhere and just put it in a blender and kind of make my own style," Braz said.
During the interview, Braz had on a bandana with flower clips from Arizona Trading Company, silver chains, a vintage Harley-Davidson shirt from Wild Man Vintage, and altered jean shorts. 
Braz is a visual arts major with a focus in textiles, fibers and expanded media. He often alters, dyes and embroiders his clothing items, even designing and creating clothes as well.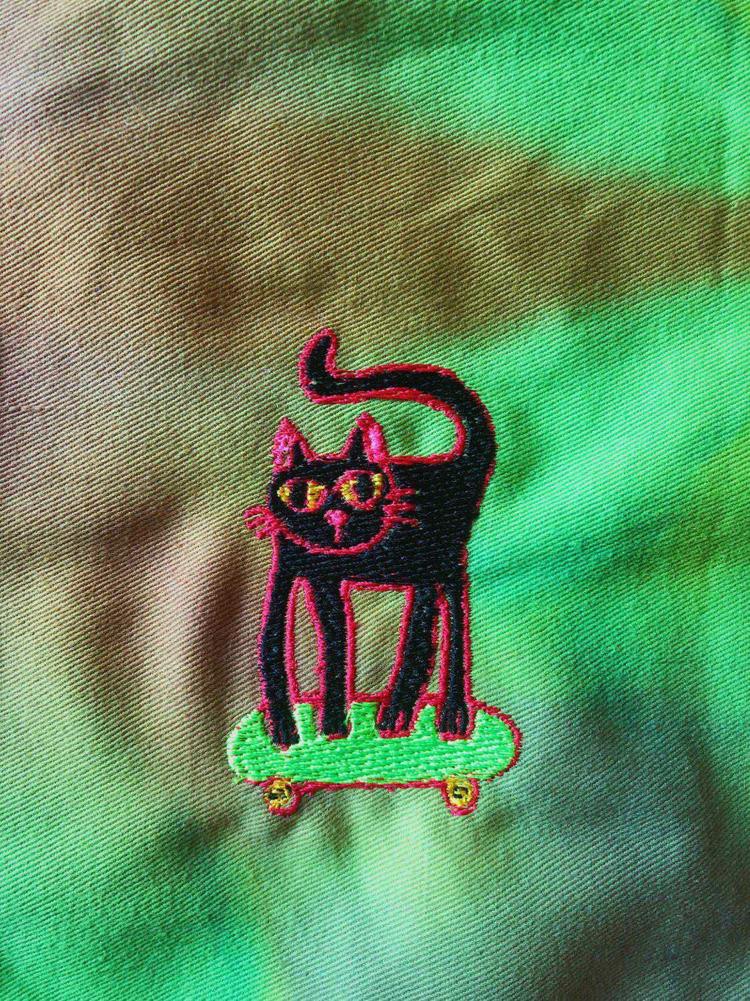 "If there is something I can alter clothing-wise, I will definitely do it," Braz said.
One of his newest embroidery designs features his cat riding a skateboard. He designs the image on the computer and his embroidery machine embroiders it onto the fabric. Braz said he's thinking about making and selling shirts with the design to donate money to nonprofit organizations.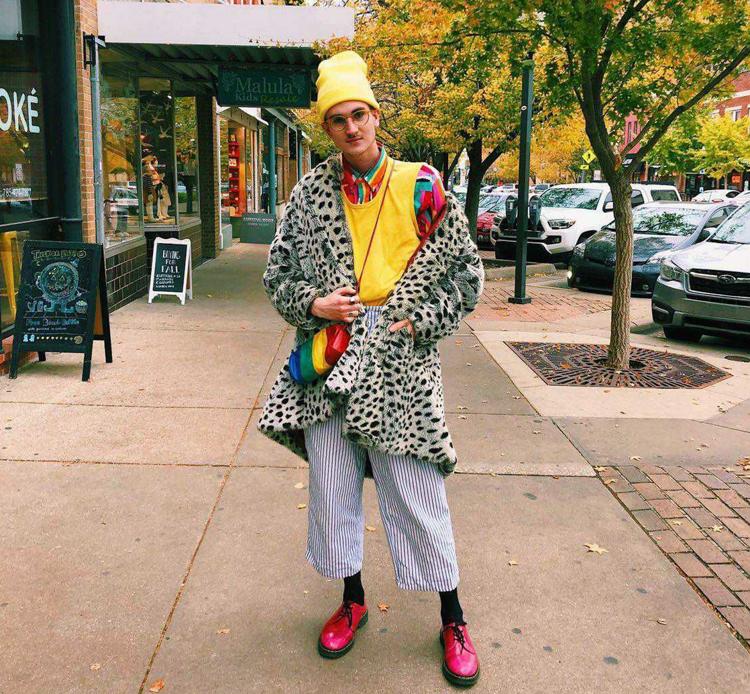 Braz frequents local thrift and vintage stores like Mass Underground, Wild Man Vintage and Arizona Trading Company. He likes accessorizing with rings and other jewelry and is always drawn to bright colors and patterns.
"That's kind of my Achilles' heel when it comes to spending money," Braz said. "If it has a funky pattern on it, I have to buy it."
Braz said he wants people to know they can wear whatever they want. He wants people that tell him he's brave for being adventurous with fashion that they could wear the same thing as well, even if not everyone likes it.
"I dress honestly with the intent that it's going to be 50-50. Half of the people are going to like it, half the people are not going to like it," Braz said. "It's going to be polarizing but again, that's what makes good fashion." 
Braz said he's aware that he stands out in public and has felt alienated in some of his classes at the University of Kansas. But that at the end of the day, he feels comfortable being himself.
"I'm not going to water myself down for the sake of others," Braz said.