Renaja Pringle, a senior from Vacaville, California, uses her creativity to come up with unique ways to style her clothes and to help boost her confidence. 
Pringle started experimenting with creative ways of wearing clothes her senior year of high school. She began finding different uses for different clothes and accessories, such as using a durag to make a halter top or pants to make a dress.
"That's when my fashion sense just kind of took off and I was completely doing off the walls what I wanted to do," Pringle said. "My outlook and my view on clothing was always different from everyone else's ever since I was younger."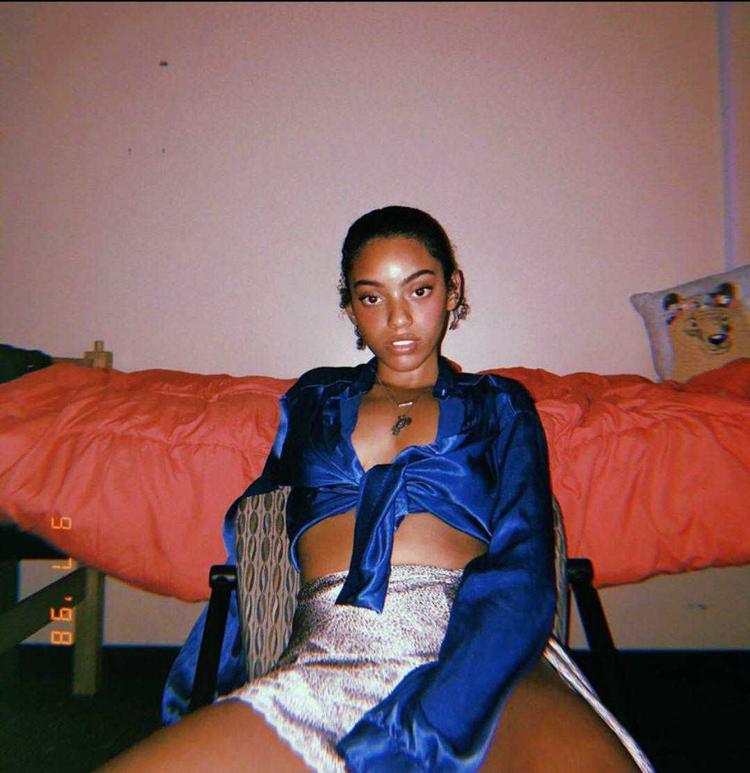 Rather than following specific trends, Pringle said she enjoys standing out and being different. Instead of shopping for name brand clothing, she likes shopping at thrift stores like Plato's Closet and the Salvation Army, to save money and to find pieces of clothing no one else has. Pringle said she gains a lot of confidence and is happier when she's wearing what she likes and expressing herself through fashion.
"I love the feeling of looking good and in a unique way," Pringle said. "How many other people do you walk outside the door and see wearing a durag as a shirt?"
Pringle takes inspiration from male musicians and other masculine fashion styles and then puts her own feminine flair into it. She often dresses up for class and is used to standing out in the crowd.
"When I first came to school I was that girl showing up to class in stiletto heels looking like I was about to go to the club," Pringle said. "One day I would look like I was the first lady from the White House and the next day I would look like a rapper."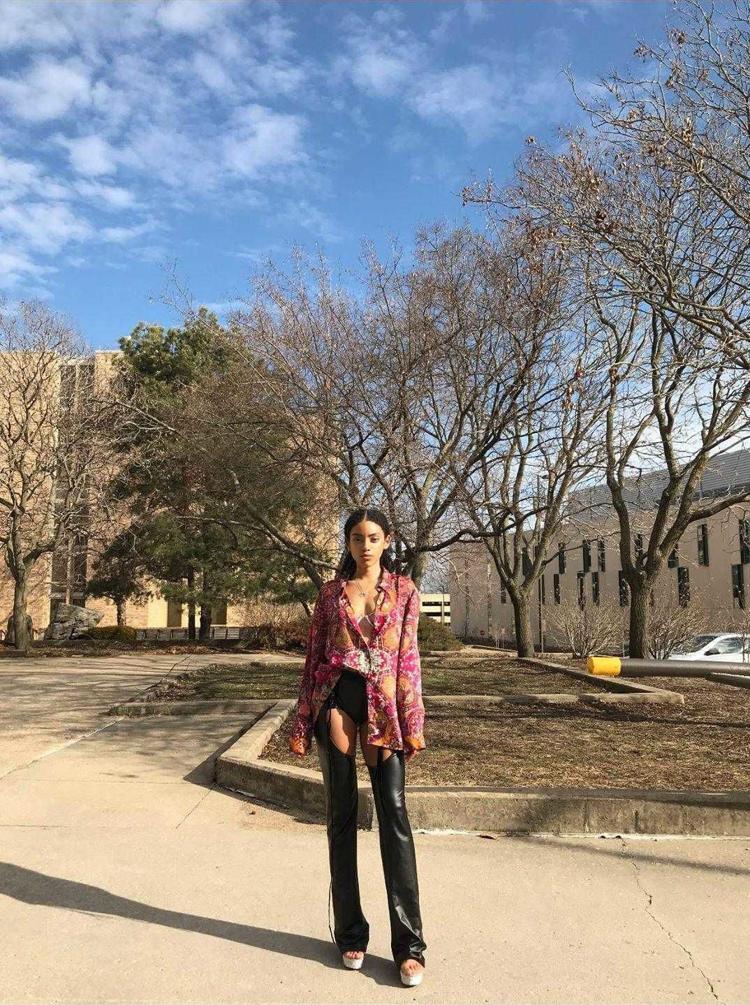 Pringle said that dressing down is not common for her but when she does, it can be a reflection of how she's feeling mentally.
"When I dress down, that lets me know that I'm tired or stressed out about something," Pringle said. "I don't dress down a lot so when I do then that means that I kind of need to do some self healing." 
Pringle said her fashion says that she is free spirited and unique. She dresses up for herself and gets dressed even when she has nowhere to go and enjoys all types of clothing. 
"There's just too many cool trends and cool looks out there for me to just latch on to one so I just try my hardest to switch up looks," Pringle said. "Because honestly it changes day by day."