Caleb Shinkle, 27, knew he had an interest in fashion from a young age, although he didn't start experimenting with his more eccentric and experimental fashion until he was older.
"My mom always tells me stories of when I was 4 or 5 years old and I would see a girl in a dress or see her heels and be like, 'Mom, her heels are so pretty,'" Shinkle said. "So I've always been very drawn to fashion for sure."
As an unsure teenager from Topeka, Shinkle said he didn't experiment much with fashion in high school. When he was around 18, he started to find himself.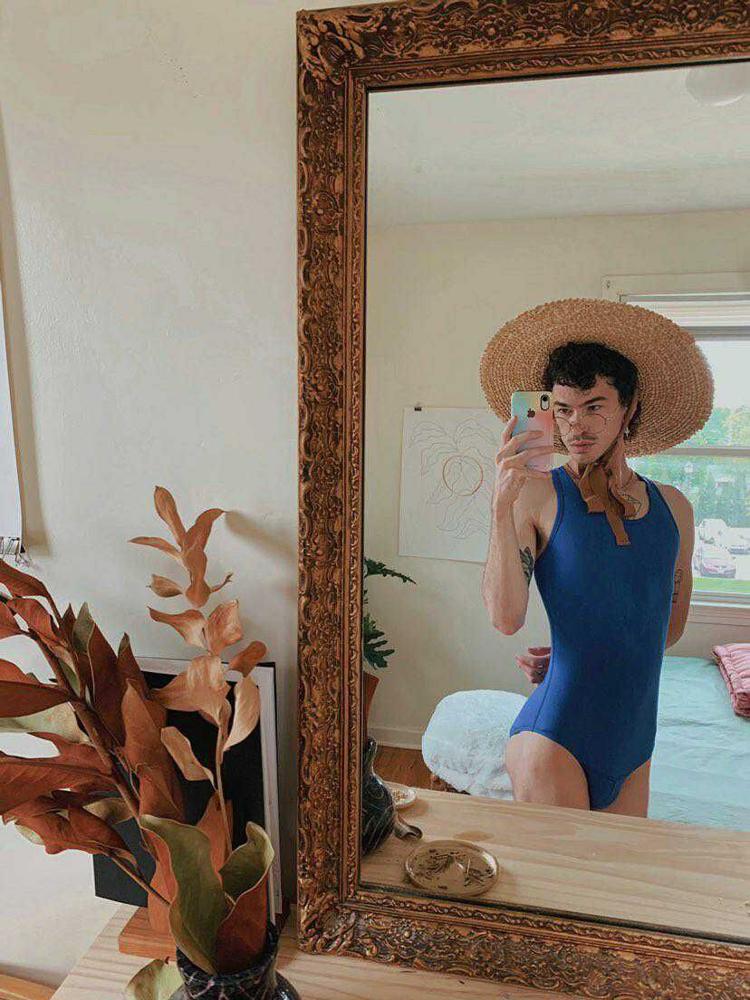 "I was really obsessed with really bright colors and I had pants in every spectrum of the rainbow," Shinkle said. "So really bold, really bright. When I started to travel and leave home, I think that's when I was like, 'Oh my god, I can wear whatever I want and express what I want through my clothes.'"
Two years ago, Shinkle traveled to Seoul, South Korea. Being there and seeing Korean fashion on the streets inspired him.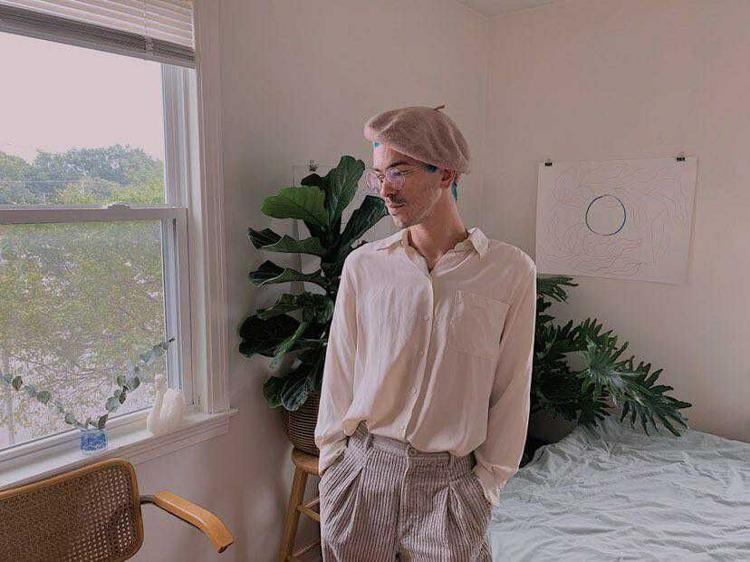 "Korea was eye opening," Shinkle said. "I was like, 'Wow, I really need to step up my game.'"
Shinkle said that recently he's been interested in the cottagecore aesthetic of soft pastels, lace and florals. He's also been experimenting with feminine fashion, something he'd previously never done before.
"I'm just fully stepping into really expressing myself through what I wear," Shinkle said. "It's been kind of a slow process for me, I would say, just due to how I was raised and living in the middle of Kansas."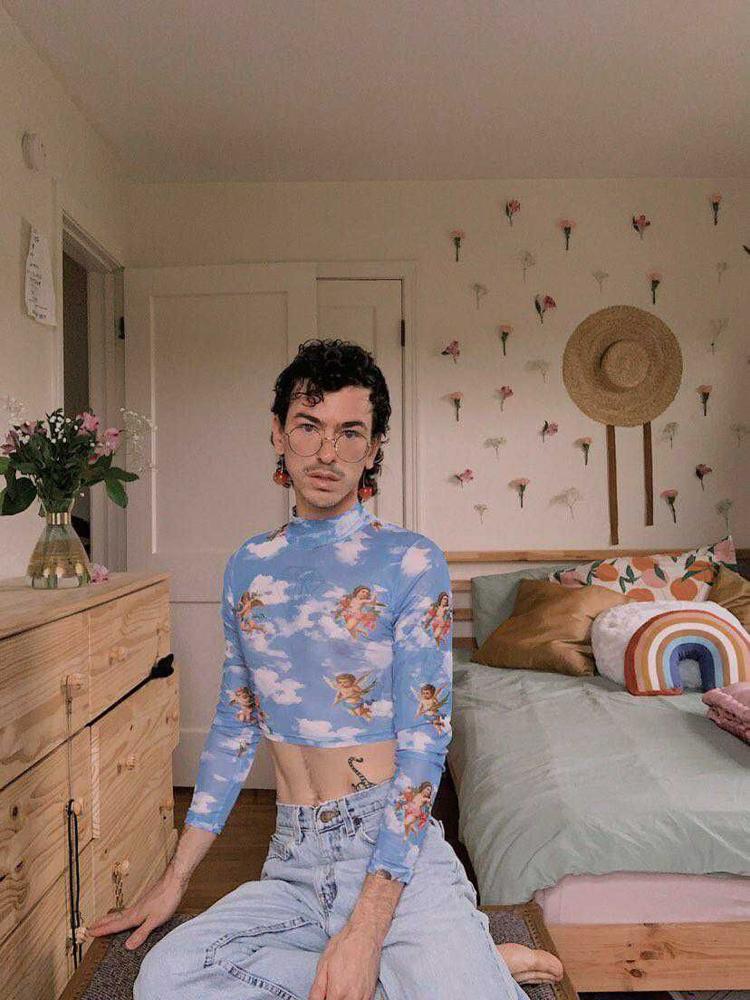 Shinkle takes inspiration from the '90s and early 2000s, as well as singer and recent fashion icon, Harry Styles. Like many Lawrence residents interested in fashion, Shinkle shops often at thrift and vintage shops like Arizona Trading Company, Wild Man Vintage and Mass Underground.
"Thrift stores are obviously bigger now than they've ever been," Shinkle said. "It's kind of a trend to shop at thrift stores but it is a really good place to start because you can find so many different things."
Shinkle said people who want to get into fashion should focus on wearing what makes them comfortable, physically and mentally, and also expressing themselves.
"I can't imagine not being the way I am with my fashion just because it's such a loud way that I speak without having to use my words or say something or paint something," Shinkle said. "It's the biggest form of self expression for me."