Correction: A previous version of this article misidentified Stephen Robinson's age when he was hired by Revenge Clothing. He was 18.
On Aug 26, 2017, the owner of the Los Angeles-based indie brand Revenge posted a request on his Instagram page calling for a new artist to assist him. Then-18-year-old Stephen Robinson submitted a design. Three days later, Robinson was selected to work for Revenge full-time just after he graduated from Lawrence High School.
Revenge Clothing was founded in early 2016 by a man who goes only by "Garette." He does not disclose his full name and conceals his face in all online photos.
"Garette doesn't show his face, and that adds to the mysteriousness of the brand. If he's at a pop up [shop] or in a photo, he's always wearing a mask or… a bandana," streetwear YouTuber Tristan Simonson said in a video.
Revenge is a streetwear brand, mostly consisting of tee shirts, jackets and hoodies which feature unique graphics. All business is done online or in pop-up shops, and the brand is massively popular among Los Angeles youth. Revenge gained traction when Garette began working with late SoundCloud rapper XXXTentacion on his merchandise line. In August 2017, however, the rapper announced that they would no longer be working together, and Garette reached out on Instagram for fresh new work.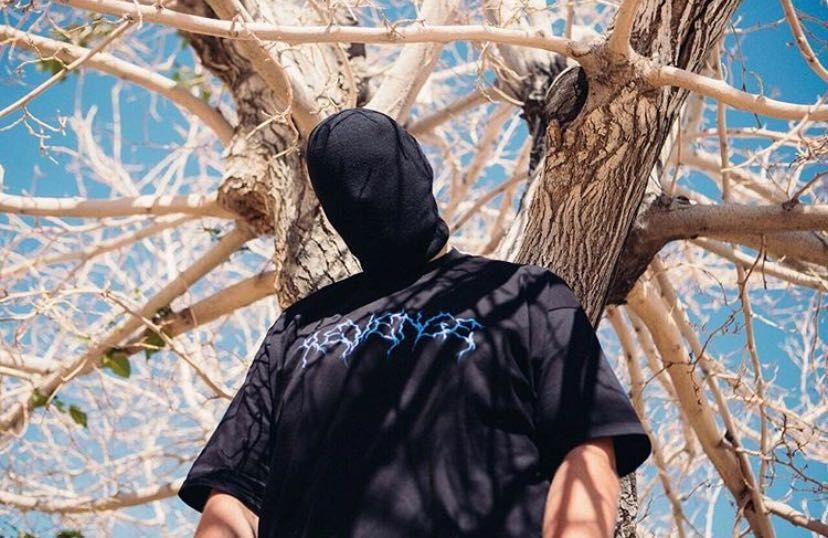 Simonson said Revenge and its roots are "very mysterious," and not even Robinson knows much about Garette and has never met him face to face. They collaborate over the phone and via Skype, with Garette in Los Angeles and Robinson remaining in Lawrence.
Before Revenge, Robinson lived the life of an under-the-radar high school student.
"To be honest, I was a nobody in high school. I wasn't popular or cool or anything," Robinson said. "So for being a kid like me, to grow in popularity around the globe is just crazy to think. I have connections and relationships with people who are millionaires and have millions of followers now. So, I guess you could say I'm getting my revenge on everyone who didn't really think I was anything."
Robinson said he dealt with rocky mental health and suffered from severe depression. The first semester of his senior year of high school, he was placed in a juvenile detention center. But, his saving grace was his art. He was a star jewelry crafter, and wanted to make a career out of crafting jewelry.
In 2017, he won the Vanguard Award from the Lawrence Arts Center, which came with a $1,200 cash prize. In his spare time, Robinson designed pieces for SoundCloud rappers before coming into contact with Garette. Shortly thereafter, Robinson said graphic design became his whole life.
"[His work with Revenge] will really help in the future if he chooses to continue his artistic career," said Storm Auchenbach, Robinson's friend and fellow Lawrence native.
He said Robinson's feat was amazing, and his friends and family were thrilled for him when he was recruited to join the company.
When asked about his experiences with being such a young and established graphic designer, Robinson replied that it has its major ups and downs.
"I'm always on a deadline, always under pressure from the community, always being criticized by fans of Revenge. I try not to let it get to my head because there is a lot of love as well," Robinson said. "An average person my age at 20 would be going to college, and I'm just chilling making money and a living off something I love."
Revenge is still performing very strongly in the streetwear community. After the death of XXXTentacion, the brand began trending, and past collaborations between the late rapper and Revenge began popping up online for high prices.
Robinson said he will continue to work for Revenge for as long as the brand is successful. He also has his own personal brand, Dark Swan, which he can be commissioned for. Revenge Clothing is releasing a new line on Apr. 14, and its highly anticipated products will be available to be purchased online.