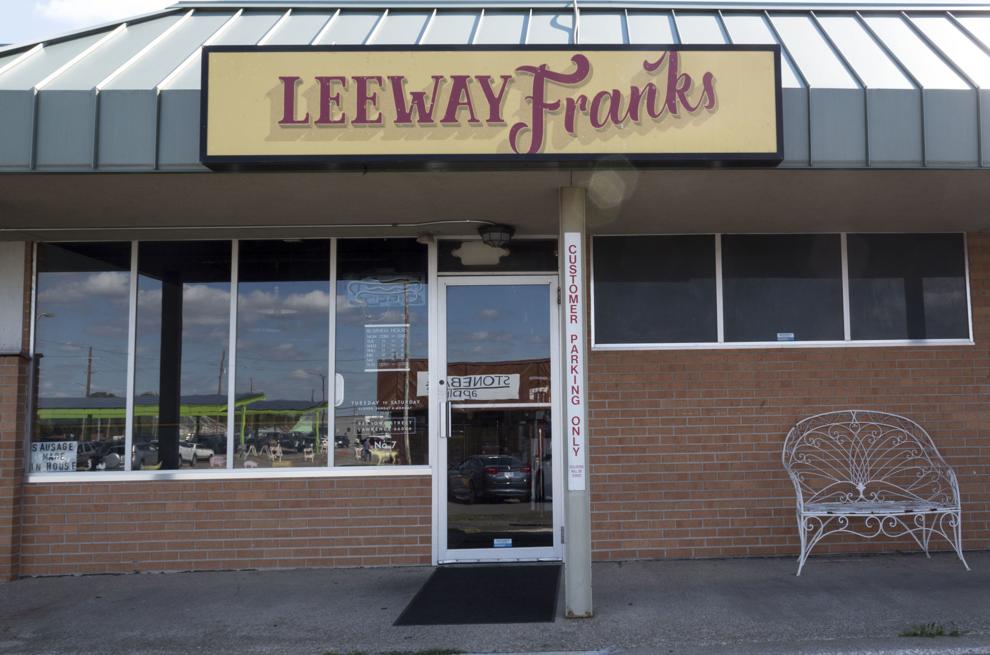 Lee Meisel always knew he wanted to work in the meat business.
He started working in a butcher shop as a teenager and opened his own restaurant before turning 35. Now, his shop Leeway Franks is expanding its business to include a butcher shop with the simple name, "Leeway Butcher."
"It's going to provide the neighborhood with a service that nobody else can offer," Meisel said.
Leeway Franks sells an array of meats from beef to bratwurst to sausage to rabbits, along with chili dogs, tater tots and fries. The shop is located at 935 Iowa St. and opened its doors in 2015. Meisel hopes to open the butcher shop adjacent to the store by the end of 2018.
Though Leeway Franks currently offers meat for purchase in the restaurant, the 240-square-foot kitchen doesn't allow them to sell as much as they want.
"It gives us flexibility," Meisel said. "It gives us a little bit of breathing room for items."
Meisel graduated from Haskell Indian Nations University in 2008 and immediately returned to the food industry in the midst of the Great Recession. He worked for KU Dining for three years before being hired as the house butcher at 715 Restaurant downtown in 2012, and then deciding to open a restaurant on his own.
"I did everything myself," Meisel said. "I had a contractor do mechanical, but I didn't pay for a designer; I picked out everything; I built the benches; I painted everything."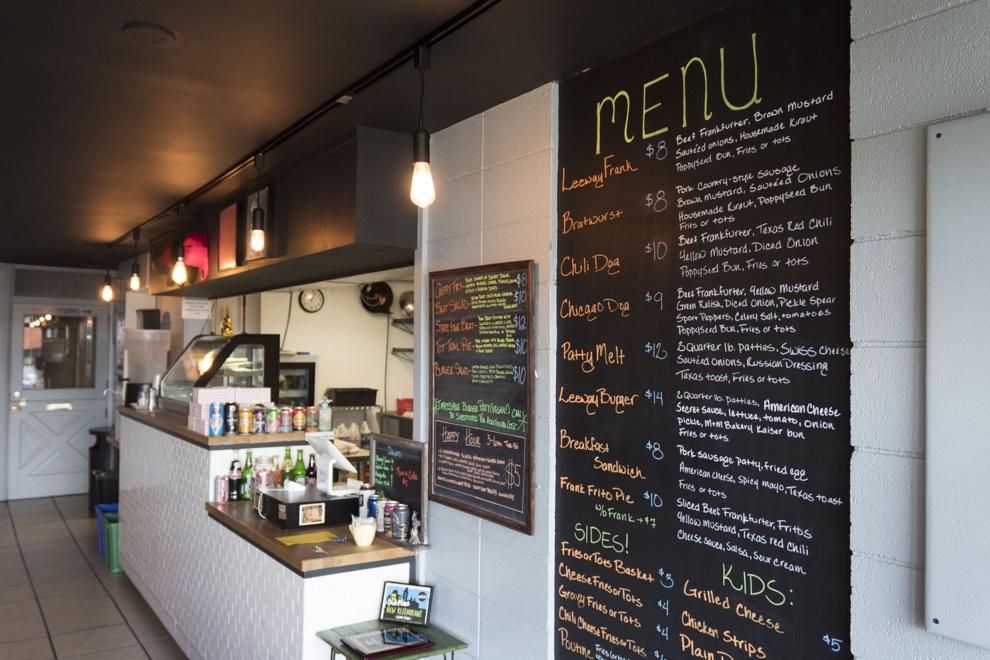 Leeway Franks was originally going to be a standalone butcher shop, but Meisel decided to delay that plan in favor of a restaurant. Unless you already have working relationships with local restaurants, the business will have a difficult time being successful. So, he decided to open up the restaurant and build a brand before expanding to retail.
"It's really hard to open a standalone butcher shop," Meisel said. "If nobody knows you, it doesn't matter. Let's open the restaurant and create a brand first. That's what Leeway Franks is and was."
One thing Meisel said that makes his place unique is its commitment to providing meat from local farmers. He said he has vetted every vendor he uses from the beef of Creekstone Farms in Arkansas City, Kansas, to the hogs of Santa Fe Trail Meat in Ottawa — he knows exactly where the meat is coming from. He knows exactly what the animals are being fed, how they are raised and how they are slaughtered. Meisel said that he personally makes sure that the animals are being treated humanely while living on the farms.
"We have a really good connection with a lot of local farmers," said Melissa Ridder, the general manager of Leeway Franks. "I think that means a lot. Especially in our community that we are focused on the quality and care that goes into everything."
Ridder, who will also continue her role of general manager for the butcher shop, emphasized the need Lawrence residence have for local meat sources.
"We're always looking for locally sourced quality," Ridder said. "I think that would be great for Lawrence residents and that's what they're looking for. We put a lot of thought and care to what we're doing."
Leeway Franks is open six days a week, Tuesday through Saturday from 11 a.m. to 8 p.m. each day.