Food for Jayhawks, formally known as "KU Fights Hunger," aims to bring awareness and support to University of Kansas students and faculty who experience food insecurity. 
In its beginnings, Food for Jayhawks was meant to be a one-time-only campus food drive. After looking at research, the members realized a lot of college students experience food insecurity. Because of this, Food for Jayhawks evolved into an on-campus committee in 2017. 
"We really felt that departments within student affairs were the key players," said Food for Jayhawks staff member and graduate student Kelsey Fortin. "They were really the people that had these touches with students that would maybe have the ability to get them some type of service."
The committee is made of KU students and the Office of Student Affairs staff. Food for Jayhawks has programs, such as Campus Cupboard, that provide food for KU students and faculty. In its first year of operating, Campus Cupboard had 2,647 visits, and 92.21% of those visitors were KU students, according to Associate Vice Provost for Student Affairs Jennifer Wamelink. 
"We want to see the Campus Cupboard continue to operate and have sustainability," Wamelink said. 
Wamelink said the only thing that needs to be proven in order to receive resources from Campus Cupboard is a KU ID from a student or staff member.The Campus Cupboard is located in the Kansas Union on the fourth floor. Students can also sign up to donate resources to the cupboard on its website, which also gives information on items that are most needed. 
In addition to Campus Cupboard, Food for Jayhawks features an emergency dining plan for students. For students to get this dining plan, they have to be referred to by a staff member that can work through the application process with students. 
"We try to think for strategic planning purposes about what should be done in terms of food insecurity," Fortin said. 
Food for Jayhawks partners with other local programs, such as Just Food, to receive reliable resources every week. Just Food is a food agency that supplies healthy food to Douglas County residents.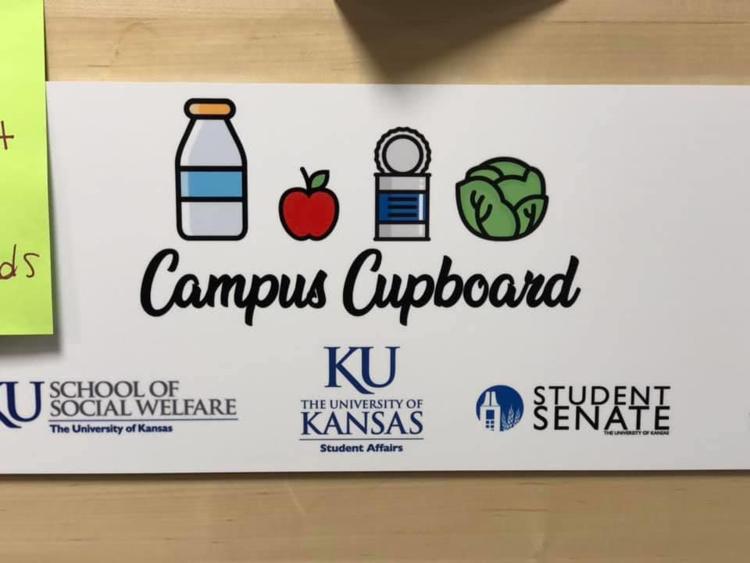 Fortin said Food for Jayhawks partners with Just Food so the committee doesn't have to only rely on donations every week. This way, Campus Cupboard can have enough resources for anyone who needs it. 
"Food insecurity is not only lacking in the amount of food that you're getting, but it's also lacking in the nutritional quality that you need to thrive in a really rigorous environment," Fortin said.
Jeff Severin, director of campus planning and sustainability, said it's important for students to know about food insecurity. 
"All students deserve access to healthy food, and we all need to be more aware of that need and help out where we can," Severin said. 
In order to address this need, Severin said there are about 40 locations on campus where students can donate food along with other necessities, such as toiletries.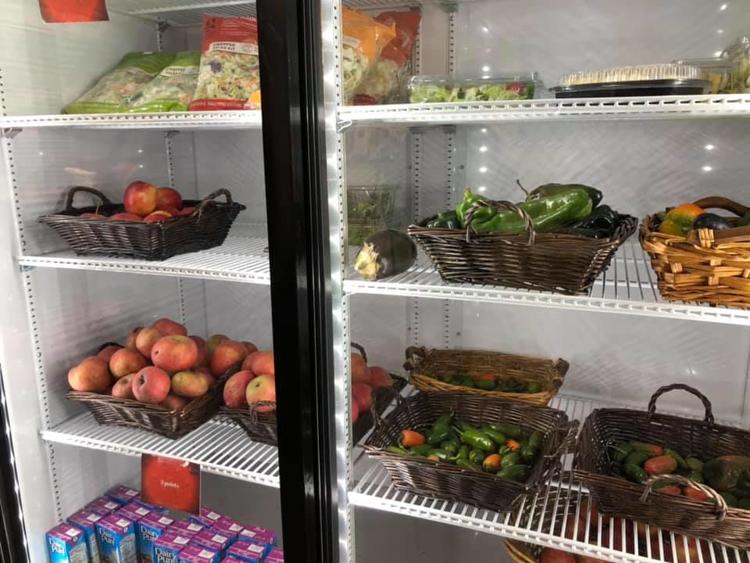 Some locations remain open after late October, but the additional drop-off spots have disappeared following homecoming week. 
Severin said another way to donate is to text "Phog" to 785-504-1717. The text message will send a link to make a financial contribution for food and other donations. 
Food for Jayhawks also helps students apply for SNAP benefits if they are eligible. The committee partners with organizations, such as the Undergraduate Advising Center, Watkins Health Services, the Office of Multicultural Affairs and more. Fortin said the application process can be complicated, and because of this, students are welcome to go to any of these organizations to receive assistance for the application. 
Fortin said she wants the issue of food insecurity to be normalized on campus. She said there is a stigmatization of using resources that Food for Jayhawks provides because students tend to be embarrassed in asking for help.
Fortin said she wants Food for Jayhawks to be easier to access for students. She aims to change the structure by making a central office for the committee where the staff can hold meetings and discuss future plans. Fortin said she hopes to see more student involvement in the committee.