A soon-to-be 24-hour Mexican drive-thru restaurant is now open in Lawrence. 
Pancho's Mexican Food opened on Sept. 25 at 1618 W. 23rd St., replacing Potbelly Sandwich Shop and becoming the sixth Pancho's location in Kansas. 
General manager Alondra Moreira said Pancho's Mexican Food is known for its fresh and authentic food at a cheaper price. 
While the drive-thru is currently open, Moreira said the dining area at Pancho's is temporarily closed until all staff members are fully trained. The popularity of the restaurant has grown rapidly, which Moreira said she didn't expect. 
Moreira also said most of Pancho's customers are students because the restaurant is located near the University of Kansas campus.
The Mexican restaurant was originally scheduled to open last June, but it is now open every day from 8 a.m. to 12 a.m. Moreira said the restaurant needed more time to replace the grill in the kitchen. 
Moreira said the 24-hour aspect is what differentiates Pancho's from other restaurants, and once Pancho's has enough staff, it will be open 24 hours.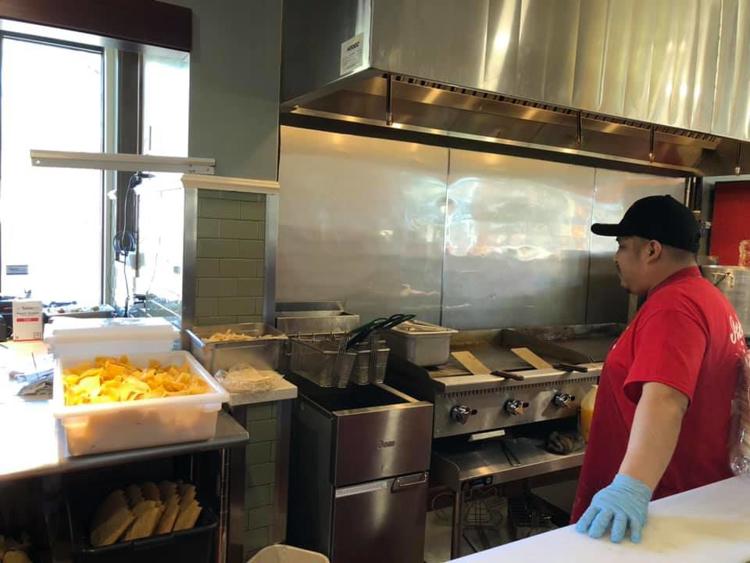 Currently, the Mexican restaurant's most popular meal is its enchiladas. Moreira recommends the California burrito, which includes steak, pico de gallo, potatoes and cheese.
The menu features a wide variety of Mexican dishes, including country fries that are covered in nacho cheese and sour cream. 
"We have a little bit of everything," Moreira said. 
Moreira said she enjoys working at Pancho's Mexican Food because it is family-oriented, despite the restaurant's multiple locations. 
Yuvia Serna, a KU freshman from Chicago, said she likes that the restaurant will be open 24-hours and is located in a convenient spot for students. She also said she plans on visiting the restaurant soon with her friends. 
Pancho's also plans to offer online ordering to its customers, Moreira said. Once the restaurant has a complete staff, customers will be able to order food from Pancho's website with a delivery option also available. 
Moreira said she hopes to open up another Pancho's Mexican Food restaurant in Lawrence once she is done working out all the kinks at Lawrence's first location.