Update: Phoenix Woodworking exceeded its $30,000 Kickstarter campaign goal by more than $12,000. The company had 620 backers pledge $42,058 to fund its campaign. 
Anthony Jernigan spent years battling drug and alcohol addiction. He's also done some time in prison, but after becoming sober and being released from incarceration, he went looking for a job. However, employers were hesitant to hire him because of his past.
But then, he was given a chance. Jernigan started working at a Lawrence-based company whose mission is to employ people like him — those who have been released from prison, recovering addicts, people who are homeless or people who are just having a hard time finding a job.
Phoenix Woodworking is a manufacturing company that sells handmade items, such as cedar air fresheners, wooden magnets and enamel pins.
"I don't go down to skid row and pick up people with needles hanging out of their arms and drag them to work," said Shine Adams, the executive director of Phoenix Woodworking. "I meet people who are ready for a chance."
Phoenix Woodworking is running a Kickstarter campaign to raise $30,000 in 30 days in order to expand its business. The company plans to hire more employees, buy new tools and increase its visibility with the money raised. As of Sunday, Sept. 15, it's about $5,000 short of its goal with a few days left in the all-or-nothing campaign, which ends Sept. 19.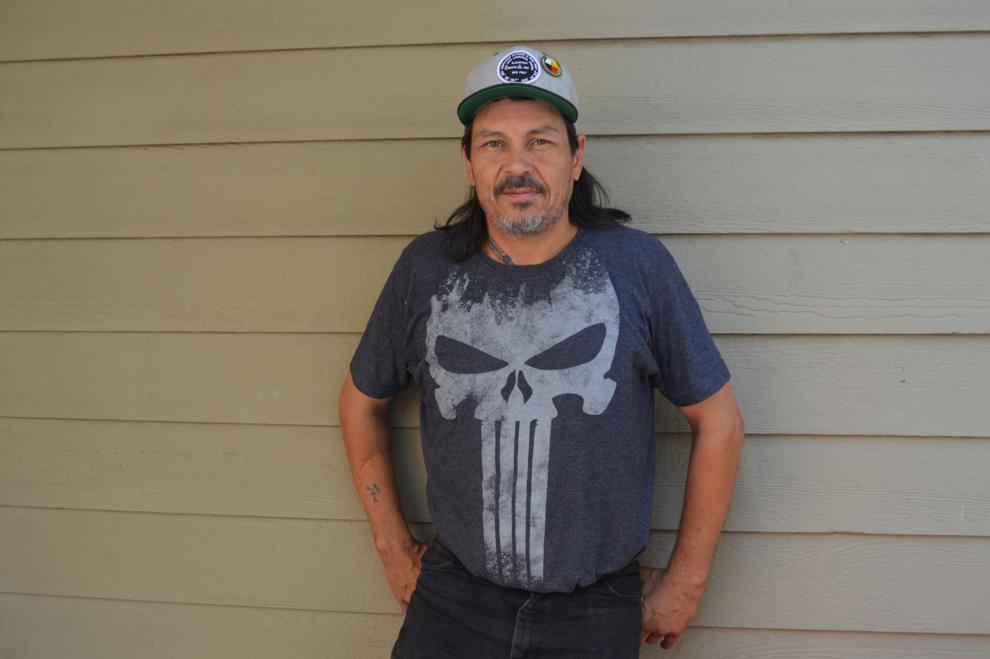 Adams is a certified peer counselor and has previously volunteered at the Douglas County Jail and worked at the Lawrence Community Shelter.
He said he noticed the high level of job insecurity among people while working at these places. So, he did something about it. He started a company called Sun Cedar, but Sun Cedar was forced to end its operation after a long and costly legal battle over a trademark infringement allegation.  
"What I learned from that experience is that if you have enough money, you can just continue to pursue a lawsuit until your opponent runs out of money," Adams said. "And you win regardless of whether you're right or not."
After three years of getting together enough money, equipment and a workshop, Adams relaunched his business idea and started Phoenix Woodworking. It's registered as a public benefit corporation, which means its profits are reinvested into the community.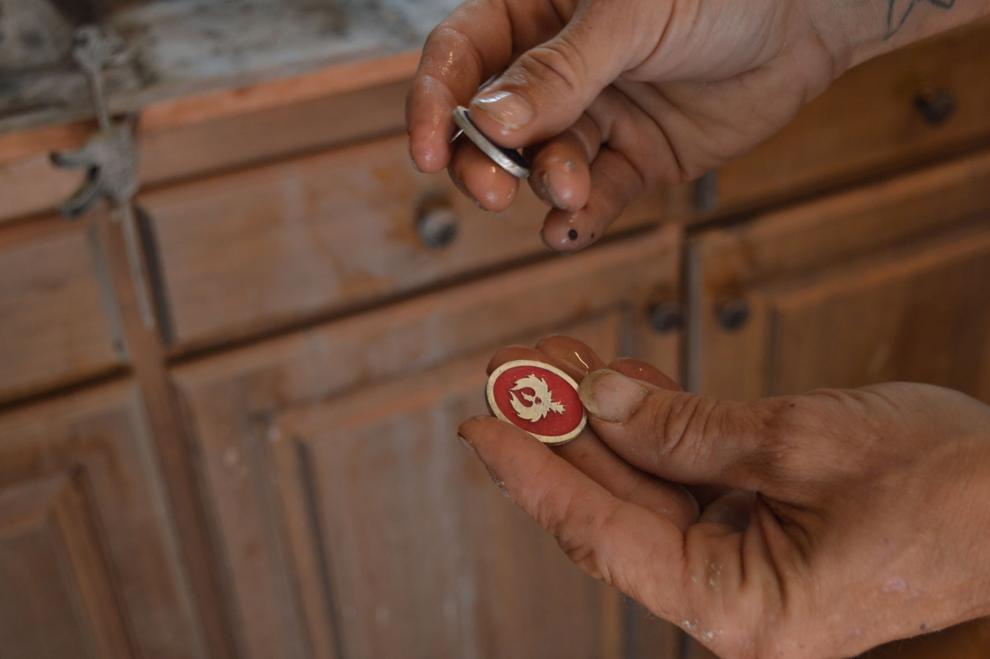 Adams himself said he has a history with substance abuse, making him familiar with his employees' situations. He said he's currently eight years sober.
"What works for me to help heal myself from the many years of abuse that I put myself through is to do something that I can believe in, where I can create, where I can be part of a team," Adams said. "It helps me to feel like a whole person again, and I think that many people with addiction issues are walking around feeling like part of them is missing."
Adams said the goal of Phoenix Woodworking is to get people off their feet. The company has employed six people since it opened about a year ago.
It currently only has a couple employees, but employee retention isn't the company's goal. Sometimes, Adams said all a person needs is to work for a few days so they can buy a phone and a pair of boots.
"The idea isn't to hire somebody and have them work here for 25 years and give them a gold watch," Adams said. "The idea is to have them work here for 90 days to 180 days and encourage them to move on to something."
Tattoo artist Cheyenne Sawyer has partnered with Phoenix Woodworking on the design of its enamel pins. With each sale of one of his pin designs, Phoenix Woodworking donates 5% of the profit to the Haskell Foundation.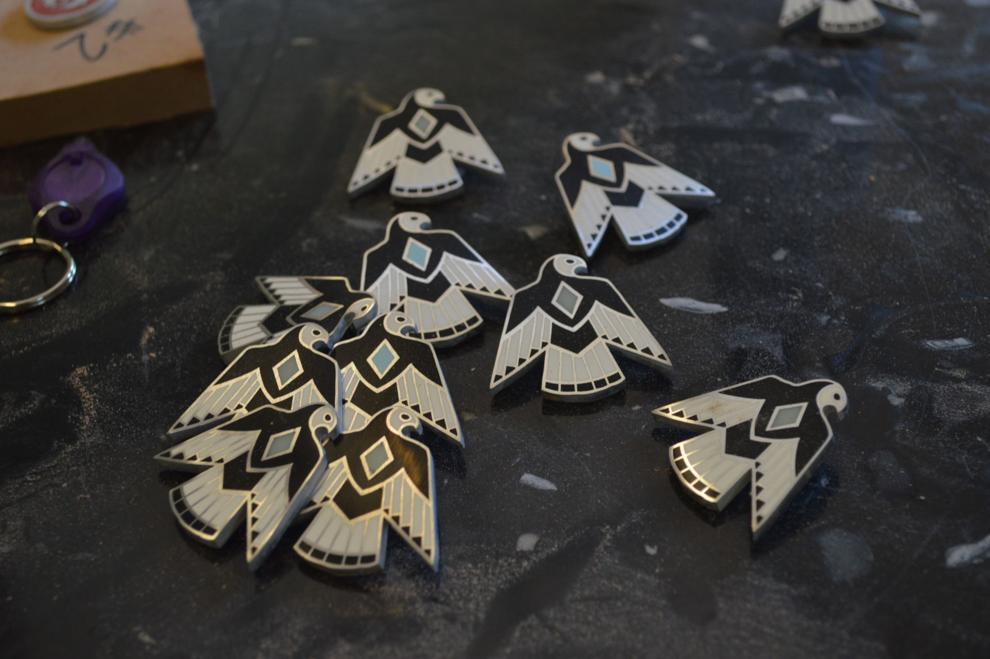 Phoenix Woodworking's products can be purchased on its website and at several locations in Lawrence, including the Merc, Essential Goods, Wonder Fair and Anomaly.
Phoenix Woodworking rents a workshop at The Dwayne Peaslee Tech Training Center where it runs most of its operation. Adams also uses his basement for laser-cutting, enameling and doing office work, but he said that could change after the Kickstarter campaign.
Most importantly, Adams said the Kickstarter campaign would enable Phoenix Woodworking to hire more people, which is the ultimate goal of his company.
"I think sometimes it's about making a little ripple," Adams said. "Sometimes it's about helping someone turn their whole life around."
After working for years at Sun Cedar and Phoenix Woodworking, Jernigan is moving on. He recently found a job at Brown Industries, fulfilling the purpose of the company. He said he owes it to Phoenix Woodworking because that's where he was given a chance.
"If people buy the products Phoenix makes, it supports that company and giving people a good new start to put an end to an old tainted past," Jernigan said.  
Clarification: A previous version of this story was unclear about the connection between Sun Cedar and Phoenix Woodworking. They are two separate companies.