With brown shipping boxes scattered on the rug and full bookshelves behind him, the Raven Book Store owner Danny Caine sits with Dashielle, a brown tabby cat, and sifts through the online orders the store has gotten from days before.
Caine says although the pandemic has affected many stores and local businesses, the Raven has been doing all right thanks to the community it is surrounded by.
"We have had to reinvent what we do completely," Caine says. "We're doing delivery in Lawrence, curbside pick up of books and then a ton of shipping."
Caine says the Raven is shipping all over the country and that about 40% of business is through the US Postal Service.
"While sales are good, there's been a huge adjustment to figure out how to do this safely for customers and our staff," Caine says.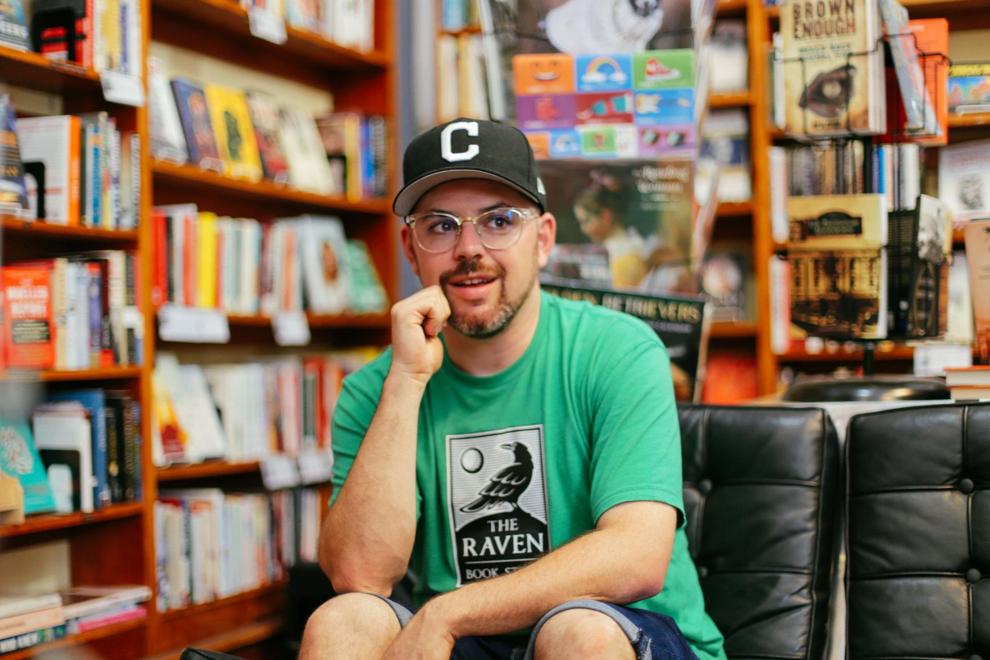 Local businesses in Lawrence have had to learn how to adapt to the restrictions the coronavirus has put in place. Many Americans, however, have turned to online marketplaces, like Amazon, to order everyday supplies like groceries, toilet paper and yes, books.
Amazon's "Prime Day" was celebrated about a month ago on Oct. 13. Prime Day is an annual deal event exclusively for Prime members. According to Amazon, Prime members are supposed to be able to find the best deals for virtually every product while saving the most money.
Amazon's system makes it easy to order without even thinking about it, Caine says.
"If we lost shipping, we would be forced to close," Caine says. "I want it possible for someone who loves books to make a living selling or sharing books with people."
To help support smaller booksellers and local businesses, The Raven partnered with the American Booksellers Association (ABA) to address the issue of Amazon's growing monopoly on books by taking part in ABA's #BoxedOut campaign. 
"The campaign was initially meant to be a social media campaign with bookstores kind of jumping on it in a grassroots manner," CEO of ABA Allison Hill says. "Danny's done some great work around Amazon so [the Raven was] perfect to help us with this."
#BoxedOut not only emphasizes the importance of local bookstores but its purpose to point out how these bookstores are impacting the communities they are in, Hill says.
"[These bookstores] are really part of the fabric of their communities," Hill says. "There's all kinds of money flowing into a community because of local businesses and when they close those sales stop."
Caine says the way to combat Amazon is to keep doing what they do best: sell books. The Raven has been posting more on their social media to make sure people can still experience the Raven even if they can't come inside, Caine says.
Last month, the Raven worked with the St. Luke African Methodist Episcopal Church in Lawrence and donated 5% of their sales from Oct. 22 to 23 to the Lawrence Preservation Alliance.
Along with that, the Raven is working to sell Ladybird Diner owner Meg Heriford's 'Ladybird, Collected' to help with their free sack lunch program.
"Amazon doesn't give back to communities that way," Caine says. "It's important to give back in as many ways as possible. If you want communities that are full of unique and community oriented businesses, you need to support those places now. That's what's going to get them through the other side."