Chicago native Neal Francis plans to release his second studio album, "In Plain Sight," this Friday, Nov. 5.
With the flush of new acts coming from the alternative scene, Francis uses his unique experience as a pianist to set himself apart and riddle his upcoming album with genre-bending sounds from the ivory keys.
Four of the nine songs are available for streaming on all platforms, giving a preview of a new, refined sound that infuses the emotion and cognition of Neal Francis. Francis' released singles tease what the artist has in store for his sophomore album.
TRACK #1: "ALAMEDA APARTMENTS" 
Francis discusses love, change and loss in a relationship in the song "Alameda Apartments." The track opens this extended play by grabbing the listener's ear with well-tuned drums and piano work reminiscent of Elton John. Francis has a haunting yet soothing voice for this track, creating a personal connection between artist and listener. He discusses love, change and loss in a relationship. 
TRACK #2: "PROBLEMS"
The sequel track, titled "Problems," starts with percussion that you are more likely to hear on a modern pop record than an alternative release. Francis shortly switches into the more common indie-style drums further in the track. The Chicago artist further shows his ability on piano behind a "Springsteen-esque" guitar riff. The songwriting on "Problems" relates to the collective bombardment of trials and issues many people feel in their personal lives. Francis begs, "Lord knows I've got enough problems, I don't need one more."
TRACK 3: "CAN'T STOP THE RAIN"
The groove does not lag as the project progresses. On the song "Can't Stop the Rain," Francis laments that no matter how much sunshine there is, rain will still fall. Francis' meaningful lyricism narrates deep blues guitar and heavy piano. His voice carries melodically and eerily throughout the song, crooning to the listener.
TRACK #4: "PROMETHEUS" 
Francis brings the psychedelic elements of the 70s and 80s to the table in his impressive instrumentation in the fourth track, "Prometheus." The track creates an unforgettable duet between deep, funk guitar riffs and Francis' strong note control on the piano.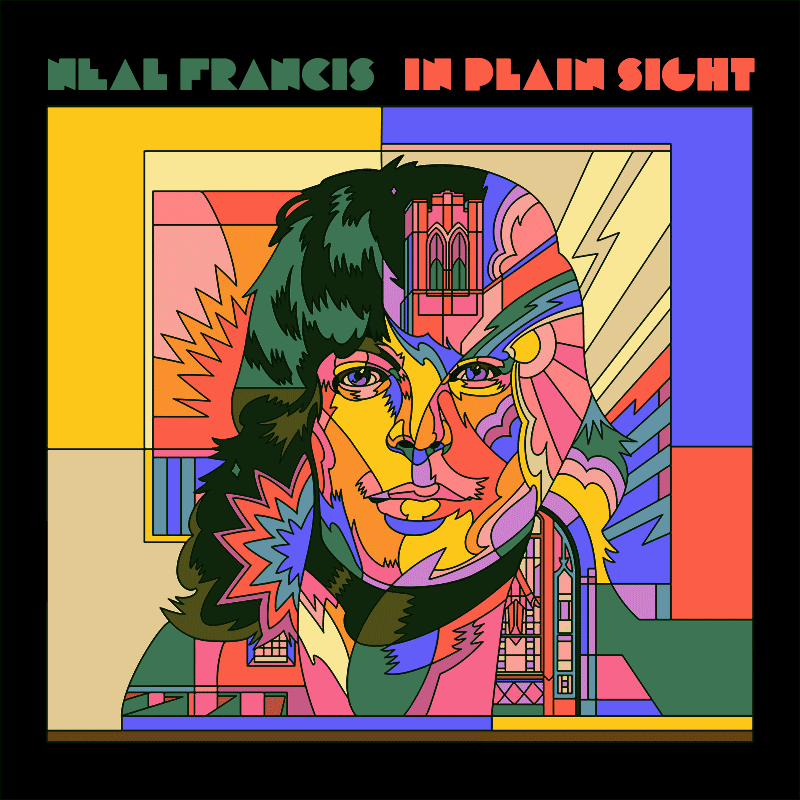 Neal Francis doesn't fail to present himself nicely on the singles released prior to his upcoming LP. Listeners can anticipate Francis' unique concoction of classic and alternative sound spread throughout this album's discography. Teasing his album, Francis pulls back the curtain of his creative mind just a bit before fully revealing his mind to the world.
"In Plain Sight" will be available everywhere on Friday, Nov. 5, accompanied by Francis' headlining, national tour. Tickets for Neal Francis' show at the Bottleneck on Dec. 3 are now available.