The Spencer Museum of Art officially reopened its doors to the public on Feb. 20 while the Natural History Museum continues to plan its reopening since its closure back in March 2020.
The art museum welcomed the public with a new exhibit 'Healing, Knowing, Seeing the Body,' which demonstrates "how understandings of the body and its many complexities have changed over time" through works that range from ancient to contemporary times.
Elizabeth Kanost, the Director of External Affairs at the museum, said that there were more than 100 visitors during the first weekend and there have been more than 150 visitors since the reopening.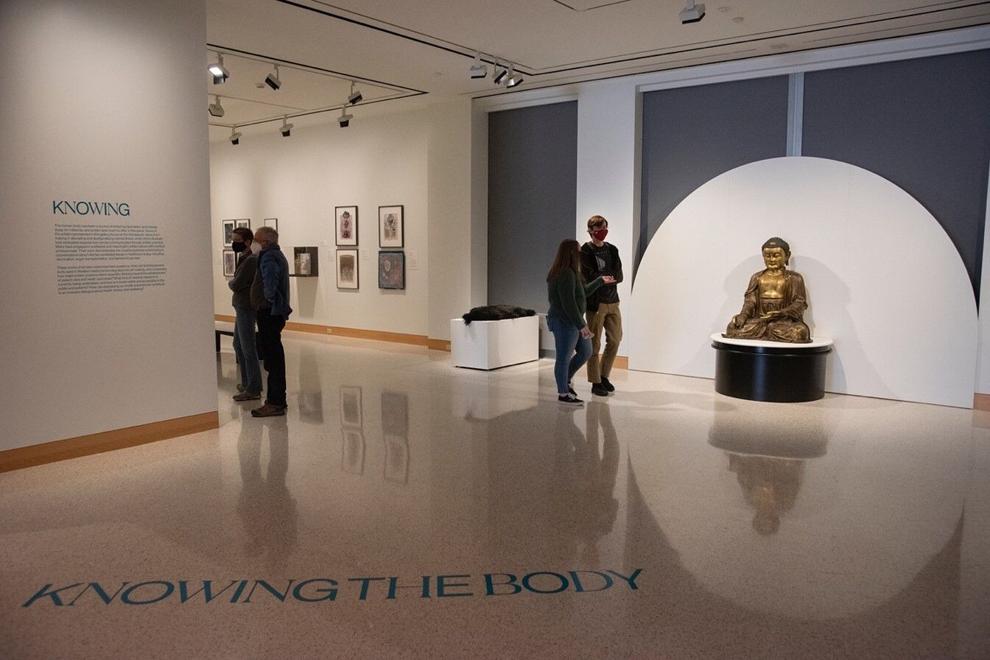 Kanost said that KU's COVID-19 protocols are being followed by limiting the amount of people in the museum and by requiring a reservation of no more than eight people in a group.
The majority of events planned at the museum are virtual, with the intention to "give people activities that they can do on their own at a safe distance," Kanost said.
Spencer still hosts KU classes by reservation and has changed its operating hours from 1 p.m. to 5 p.m. Thursday through Sunday. 
An upcoming Spencer event 'Body Matters: A Conversation with Artists Holland Houdek and Gina Westergard' is a virtual talk about the exhibition 'Healing, Knowing, Seeing the Body' and it's telling of stories and confronting death.
The event is scheduled for March 23 at 5:30 p.m. and students can register via Zoom.
The KU Natural History Museum, however, continues to experience setbacks in its official reopening.
Anne Tangeman, the communications coordinator, and Teresa MacDonald, the associate director of public programs, said that plans to reopen before June were pushed back after the building experienced water damage caused by the deep freeze in February.
"There was water damage from the seventh floor to the second floor and was contained in the public galleries," MacDonald said.
The Natural History Museum is following KU's COVID-19 protocols and accepting classes by appointment, Tangeman and MacDonald said.
"We can accommodate up to 26 for a seated program in our main Panorama gallery or up to 45 in the museum at this time, with social distance measures in place," Tangeman said. "Our maximum visitor numbers are in keeping with current KU and local COVID recommendations and will be as well once we're open to the public."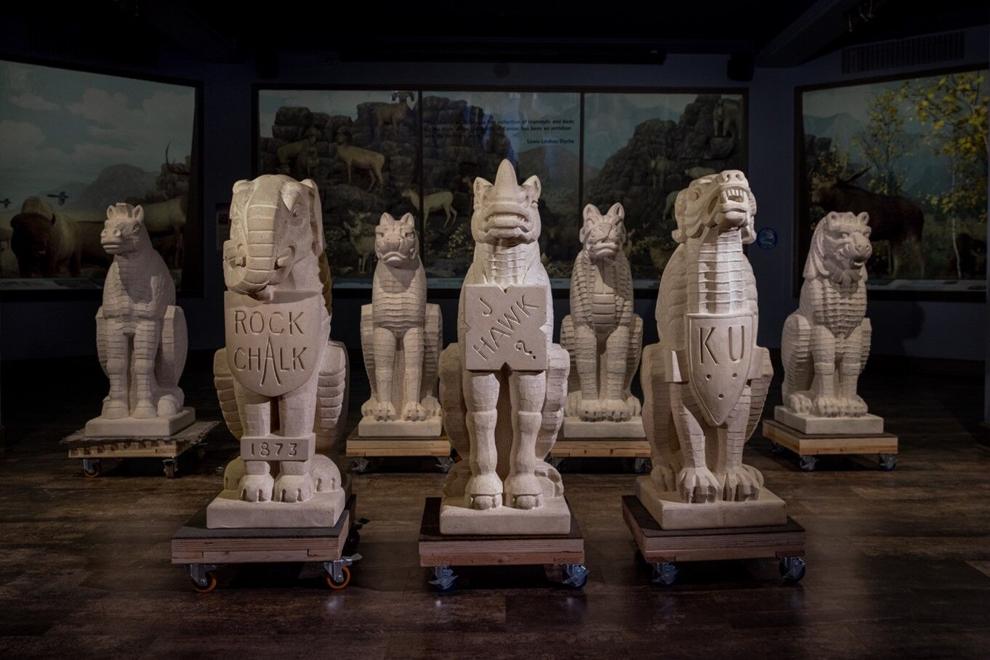 Despite the closure, the Natural History Museum has managed to keep its audience engaged through virtual activities and promises new exhibits when it officially reopens.
"We miss our visitors," Tangeman said.  
New exhibits include the 'New Grotesques' and the 'KU Paleontology Up Close', which features research stories across the fossil division.
Both museums are adding events as the dates approach and more information about exhibits and events can be found on the Spencer Museum of Art's website and the Natural History Museum's website.