After the recent closing of Sunrise Coffee, Sunrise Project is refocusing its efforts and shifting its attention to new programs.
"It was necessary for us to put a lot of energy into getting the coffee shop going and off the ground, and now that energy is being used in other ways for different programs," said Melissa Freiburger, executive director and co-founder of Sunrise Project.
Sunrise Project is a nonprofit organization that provides space and opportunities to create social change around food and the environment. Freiburger started the organization with Emily Hampton in 2015.
Sunrise Project opened Sunrise Coffee in February 2018. However, after seven months straight of losing revenue, Freiburger said it was time to close the coffee shop and focus Sunrise's resources on more effective community programs.
"We thought that it would do really well," Freiburger said. "We thought for many reasons that it would just be everyone's favorite coffee shop."
One of those new programs is a monthly community meal to bring people into the space. Sunrise hosted its first community meal in early January.
The next meal will serve spaghetti and meatballs, with vegetarian meatball options, and will take place Feb. 2 from 11:30 a.m. to 1 p.m. Freiburger encourages those interested in attending to RSVP beforehand by emailing melissa@sunriseprojectks.org.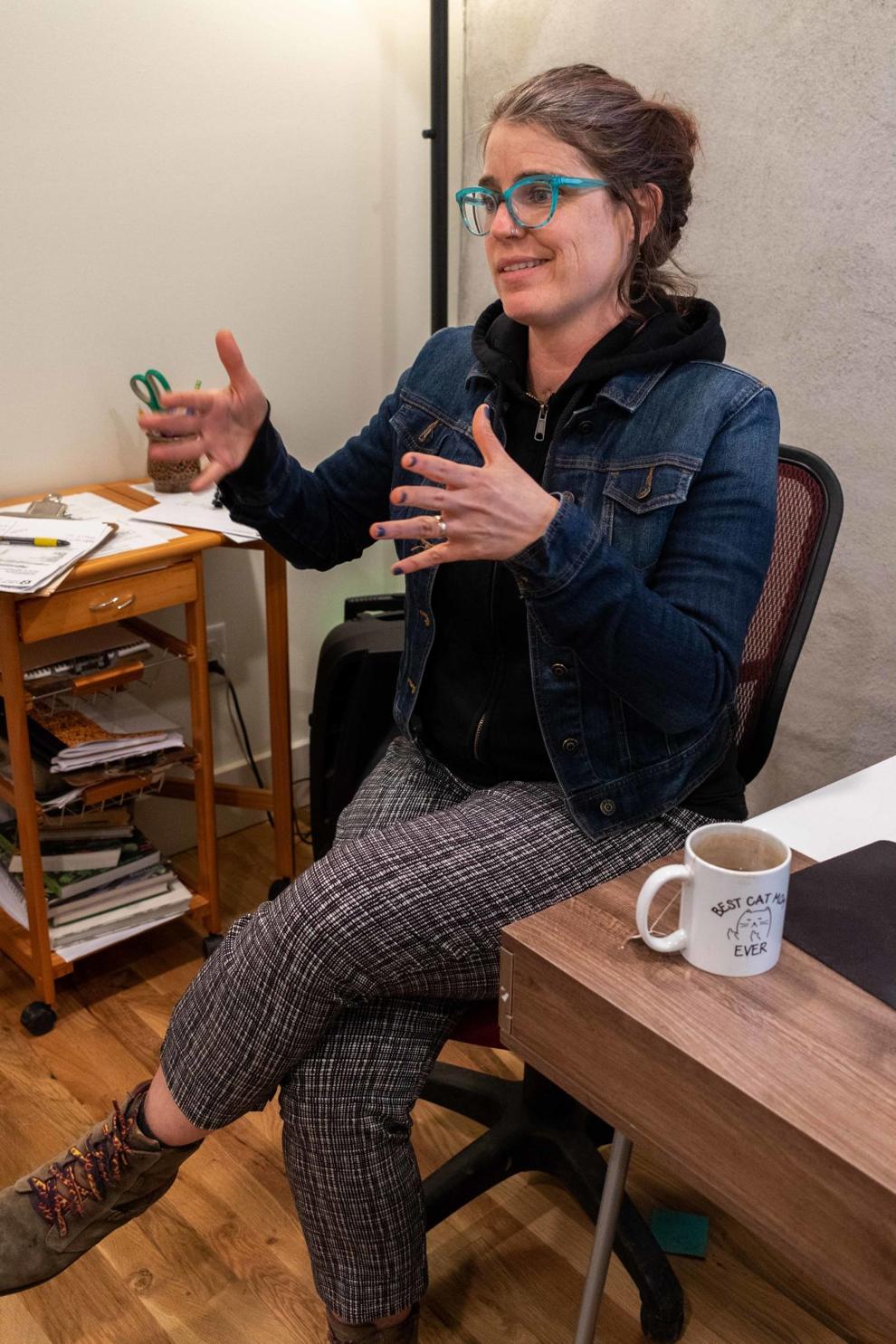 Freiburger said the community meals are a good way to get people back to Sunrise Project.
"We wanted people to have another reason and to just come back to this space and be with the other community members," Freiburger said.
The nonprofit hosts other programming events as well, such as cooking classes and horticulture workshops.
Sunrise Project also invites community members to host workshops in an area of their expertise. The most recent one was a Thai curry workshop.  
"We really like to draw on the wisdom of our community," Freiburger said. "We don't see ourselves as the experts — we just are providing the space and opportunities for people to share their traditions and their knowledge with one another."
Sunrise Project has two free food sites where community members can harvest free food. The first is the community garden located at Sunrise Project, 1501 Learnard Ave., and the second is the community orchard near Burroughs Trail in East Lawrence.
Nancy Harness has volunteered with the Sunrise Project for about a year and a half. Harness works with youth on programming events, and she will also help with the community meals.  
Harness began working on a certificate for horticultural therapy about a year and a half ago and asked the Sunrise Project if she could volunteer there.  
"The thing that I so appreciated about them — then and since — is how excited they were to have me call, how excited they were about what I was studying and that I wanted to be part of Sunrise," Harness said.
Freiburger said Sunrise Project has always been innovative, is willing to try new things and listen to community input.
"I see the coffee shop as this little blip on our timeline of who we are as Sunrise Project," Freiburger said. "We're just going to keep doing other things that bring people here and create community."