Colors and patterns were all alumna Sarah Sullivan found she liked drawing when she was young. Now, a textile design artist, Sullivan has made colors and patterns her life.
"Color has just always been a huge thing for me," Sullivan said. "It's probably what I think about the most."
Sullivan runs a business called Sullystring, where she sells colorful pillows, wall hangings and paintings, among other things.
"Sullystring" is a play on words for many things in her life: her last name is Sullivan and she always liked being called "Sully," she uses a lot of string in her art and it's also similar to the word "silly string."
"I'm goofy, and the art I make is fun and whimsical, so I decided to just roll with it," Sullivan said. "It's a lot of things packed into one word."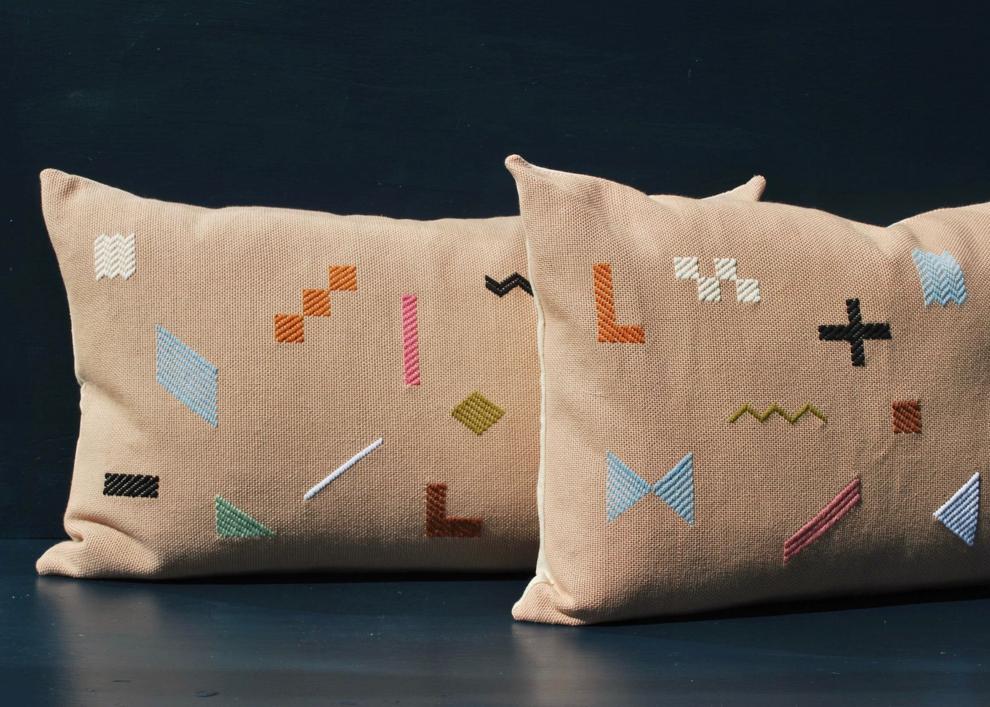 Sullivan aims to incorporate a lot of color into her work. She said when making custom pieces for clients, she thinks about how a color or color combination could represent that person.
"Color is such a powerful tool," Sullivan said.
Sullivan graduated from the University in 2011 with a bachelor's in fine arts for textile design. However, when she first arrived on campus, she thought she wanted to study graphic design.
"I had no idea that textiles was a thing or something you could study," Sullivan said.
She quickly changed her mind and course of study in her sophomore year after discovering the fifth floor of Chalmers Hall, which is home to the textiles department. That's where she started learning about weaving, dyeing and screen printing.
"From there it was just kind of a done deal," Sullivan said. "That's what I was going to study."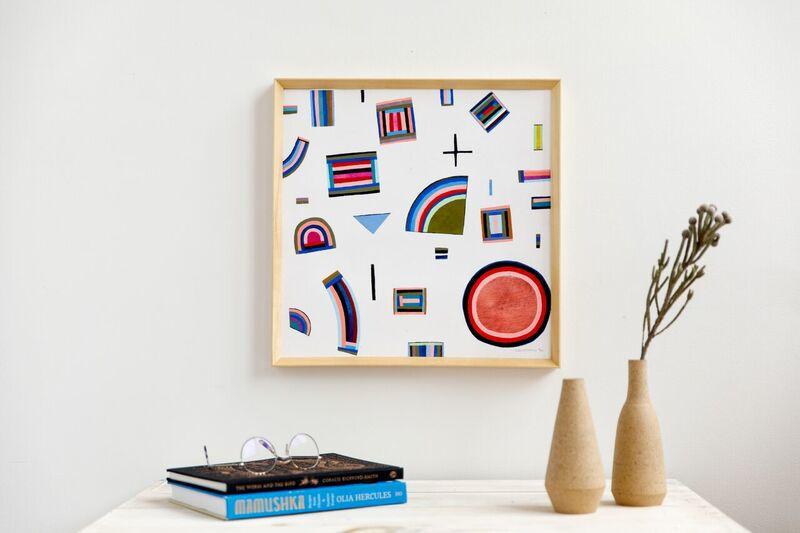 After graduating from the University, Sullivan lived in France for a year, but decided to move back to her hometown, Tulsa, Oklahoma, where she now lives and runs her business.
Sullivan mostly works with acrylic paints and weaving, with weaving being the most unusual for an artist, she said. She was able to invest more time into weaving after she was gifted a used loom from the Lawrence Arts Center as a college graduation present.
"I just kind of carted this crazy machine with me wherever I went," Sullivan said.
Mary Anne Jordan, a professor of visual art in textiles, taught Sullivan while she was at the University and still keeps in touch, which includes keeping up with Sullivan's Instagram page.
"She was a positive force in the classroom, and I think she's just carried that on into the Tulsa art scene," Jordan said.
When Sullivan isn't making paintings, tapestries or pillows for clients, she turns her attention to other blank canvases ­she finds in her life. Whether it's furniture or a project just for herself, Sullivan said she likes to make things fit her aesthetic wherever she finds them.
"I think that it's important as an artist to have projects that are just for you," Sullivan said.