The KU Theatre program has been keeping busy with producing adapted performances this semester due to restrictions created by the COVID-19 pandemic.
Students have been rehearsing for a virtual theater festival that will run from Oct. 23-25. At first students had to rehearse on Zoom, but as restrictions were lifted, small groups of people have been able to practice in ballet studios and even on the Crafton-Preyer stage.
"Every team leader is a student and we all proposed our projects right before the semester started," says Kalen Stockton, a senior from Topeka who is directing a piece for the festival. "We started our rehearsals on Zoom for the first few weeks, and then we were able to move into one of the ballet studios in Robinson because we have a small cast and we're able to maintain social distancing."
Most of the performances are original or otherwise devised projects created by KU theater students. These performances range from dance movement to a rendition of a song from the musical "Urinetown," a show the theater program planned to do this past spring but was cancelled due to COVID-19.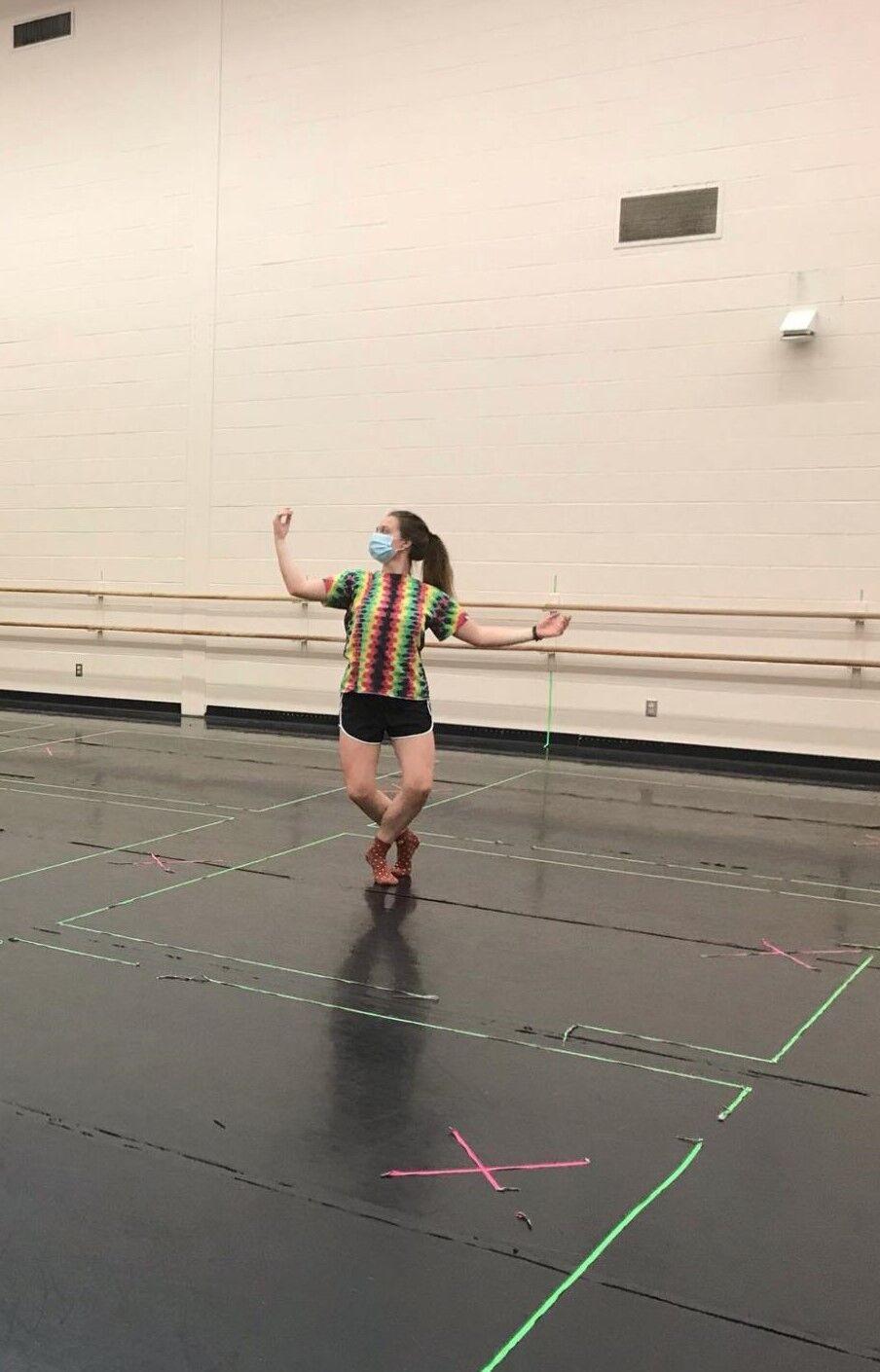 Each of the groups is currently working on filming their performance to have them edited and ready for viewing for the virtual festival.
"We have a videographer assigned to our team who has been working with me and my dramaturg/designer to figure out our shots and how we want to frame our story," Stockton says.
The group is going to film on the Crafton-Preyer stage and have their video edited and ready for the streams.
Stockton, like many other theater students, has been trying to make the best out of the given circumstances to create her performance, which debuts at the festival Friday.
The director of theater, Katherine Pryor, says that there are several different acts to the show, including: a short comedy film about a zombie apocalypse in the theater department, a movement/spoken word piece and a "Mice and Men" inspired work. 
Pryor also said there will be more virtual performance events to come, notably the University Dance Company will present three fall concerts as well. These shows will be put on through Anycast, which is a router that allows all the groups to connect and present themselves. 
The UDC's fall performances will take place Oct. 9-10, 30-31, and Dec. 3. You can go to the KU Theatre website for upcoming events, links, and more information about the programs. The link to stream each event will be released on the show date.