While the sidewalks lining Massachusetts Street in Lawrence were bustling with family members in town celebrating Jayhawk graduates on Saturday night, others flocked to the street for hardcore punk band Turnstile's tour stop at the Granada. 
Baltimore natives and SPIN's 2021 artist of the year, Turnstile brought the energy on this leg of their Turnstile Love Connection Tour. 
The band was joined by a trio of others — Truth Cult, Ekulu and Citizen — all of whom set the stage for a rowdy, upbeat night of punk. Though the crowd wasn't nearly as active during the opening sets, it was clear the three bands did their job of preparing everyone for the night to come. 
When Turnstile took the stage, controlled chaos ensued. Opening with their hit single, Mystery, the band set the tone early and didn't look back. As is typical with a punk show, the mosh pit was alive as fans took turns crowd surfing to the barricade where they were greeted by Granada security to safely send them back into the crowd.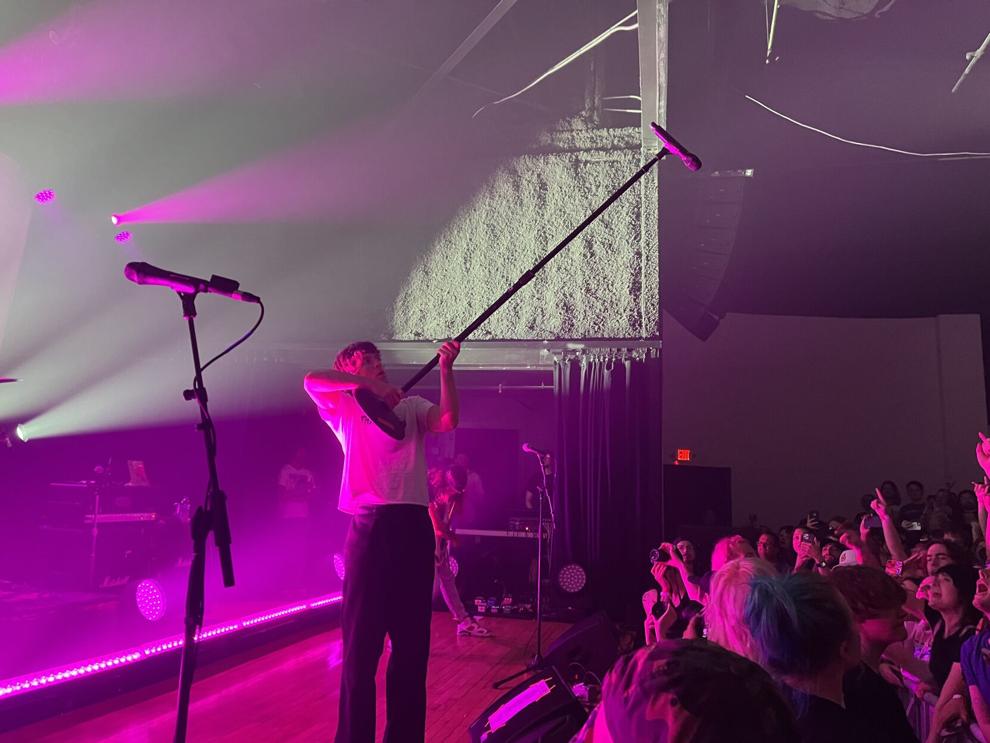 Having only seen hip-hop and indie shows at the Granada prior to this evening, I was pleasantly surprised by the energy the crowd brought to the venue and to the concert. Not only did the crowd feed off of the music, but Turnstile clearly fed off the crowd.
Despite the chaotic, aggressive nature of a punk show, the crowd remained respectful and caring of each other, making sure those who wanted to mosh could do so and those wanting to peacefully bop their heads could also do so. When a wallet was lost, there was no hesitation to find its owner, and when someone fell down, the rest of the crowd quickly picked them back up.
One moment that particularly stood out to me occurred during their sound check. Pat McCroy, one of Turnstile's guitarists, noticed a young fan with his father in the front row and complimented his hat from the stage. When the band came out for their set, McCroy routinely checked in on the young fan after songs and heightened moments of rowdiness. 
To me, this really spoke to the nature of Turnstile and the punk scene as a whole.
Moments like that capped off an energetic night filled with moshing and vibing at one of the better concerts I've been to at the Granada. Turnstile is primed for a breakout after a successful 2021 release and tour stops like that make their rise all the more likely.