Whether you are refreshed or recovering from spring break, it's very possible that your dose of the television binge has recently been lackluster and left you uninspired. But, even though there isn't anything blowing up social media with shocking twists, it's vital that you look forward to the near future.
"Game of Thrones" and "Silicon Valley" will return soon. New seasons of "The Americans" and "Daredevil" fell in our lap in the last week. This rush in content will all be in anticipation of finals eve in May, that sweet spot in between class projects and final exams where you can watch just about as much of any show as you want. Don't regret watching "The Bachelor" re-runs, and start studying up now.
To gear up, let's take a look at some of the arsenal available:
---
"House of Cards" (Episodes 6-13): Trending UP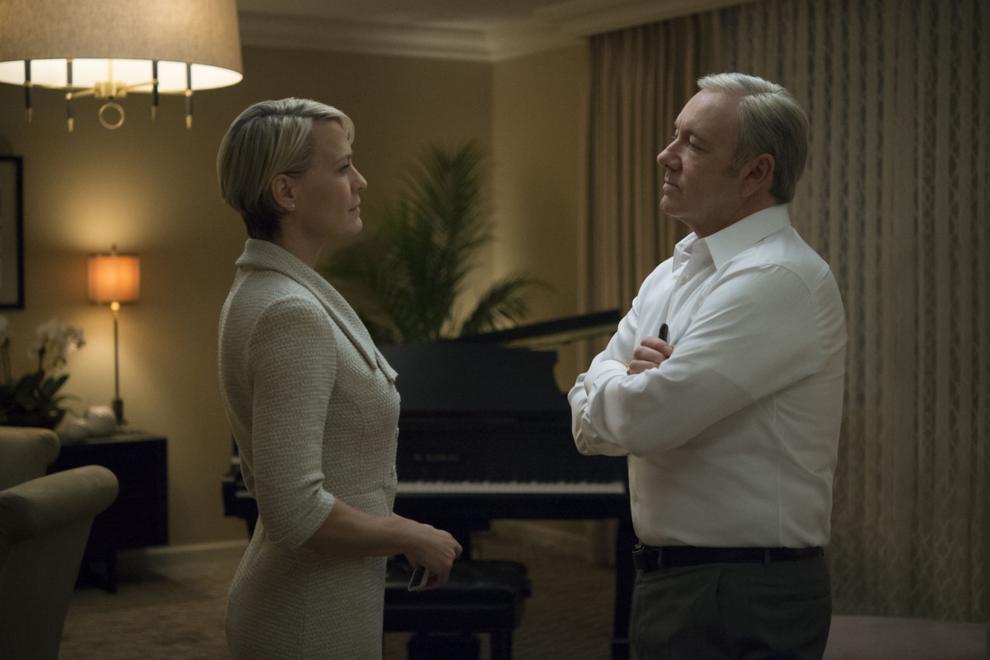 The first part of this analysis can be found here.
It isn't hard to find something that will make our knees quake. Whether it's the front row of a horror flick littered with cheap scares or the prospect of being jobless after college, objective fright can be mysterious and daunting to handle. In the second half of season four, "House of Cards" makes politics our worst nightmare — a monster that has cleverly been under our nose the whole time.
It is a new, innovative genre and identity for the Netflix drama, and the way the show accomplished this contouring shift was from many angles. Most evident is Frank and Claire Underwood have made amends — seemingly making deals with the devil simultaneously as they realized their thirst for power was more important than their constant quarrels. Trouble occurs with the wild card Republican candidate Will Conway (Joel Kinnaman), as he manipulates social media and press coverage to try to "out-Underwood" Frank Underwood.
"One man's tragedy is another man's treasure," remarked Frank in episode 9 — a Freudian slip to Tom Yates (Paul Sparks) as he attempted to humanize his love to watch others crumble. But, with America on the verge of turning on him harder ever before, the season ends with us seeing Frank fully embrace this insidious side of himself.
A war has commenced, and every weapon is on the table.
---
"Brooklyn Nine-Nine": Trending DOWN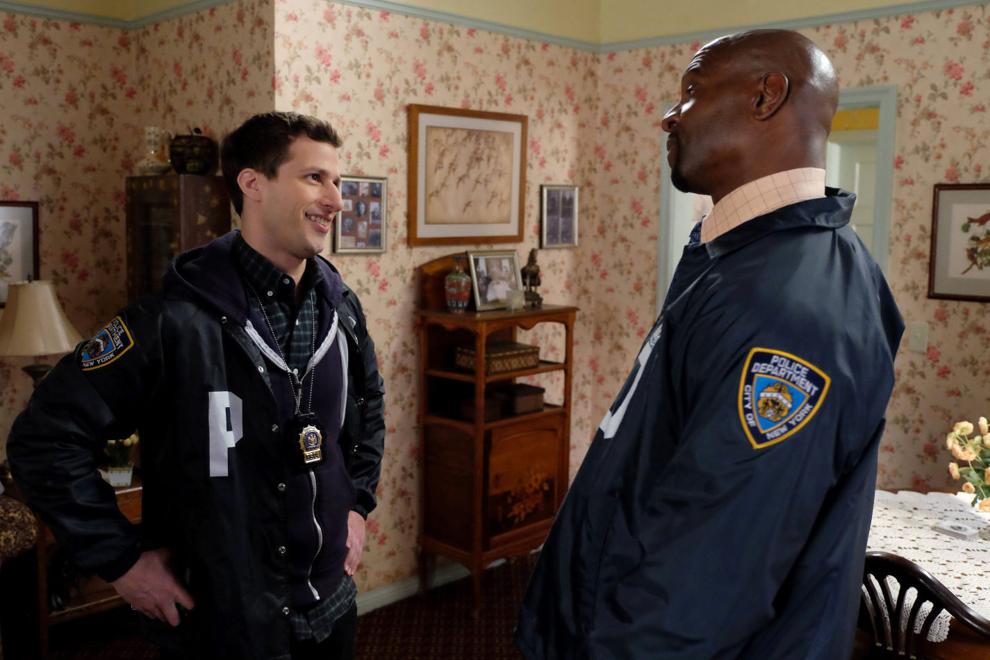 Before last week's season three episode "Terry Kitties," the previous episode "Cheddars" provided a just analogy to how I feel about Andy Samberg's precious baby of a sitcom after its impressive first season.
Naturally, detectives Jake (Samberg), Amy (Melissa Fumero) and the recently-blinded-via-Lasik Charles (Joe Lo Truglio) lose their captain's (Andre Baugher) dog, Cheddars, while they house-sit. After the immediate frenzy, they head out on the prowl. But Jake and Amy don't know what to do with Charles, and initially they decide to leave him in the car. Charles, in a desperate attempt to bolster his credibility, calls himself the tool in the toolbox they need to take out in order to get the job done, but instead, the two look at each other annoyed at the concept.
Unfortunately, the layered and dynamic detective sitcom Samberg built has become that tool in the toolbox — stored behind the allen wrench, "carbonated fudge" and wing nuts just waiting to come back out. The writing has become timid and unable to take the kind of risks that will raise eyebrows. Many times, the comedy jabs the show takes are strictly observational, where the characters just say out loud what just happened or what's about to happen next. Raise the stakes, not Terry Crews' pecs.
It needs to break away from the formula, and "unleash the beast." What I actually loved about the recent episode "Terry Kitties" was the very beginning, when Captain Holt (Andre Braugher) out of nowhere declares that he is overly-sensitive to the fact that he gained three pounds on vacation. Comedy lovers want to expect the unexpected, even if it's with characters we have been comfortable with for a while. 
---
"Little Big Shots": Trending UP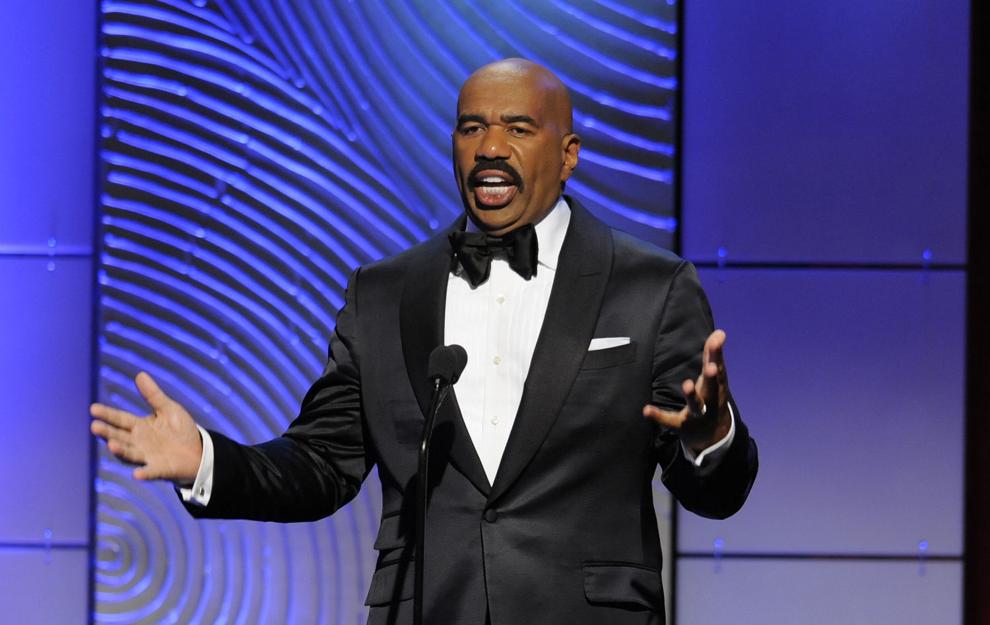 I've grown tired of the endless line of talent shows on TV, but I'm giving Steve Harvey a chance. If I know one thing for sure, it's that Harvey knows how to make an awkward situation so awkward that it's actually funny.
Harvey teamed up with Ellen DeGeneres as head program creators for the Sunday evening variety show, which premiered March 3, and the premise involves children doing extraordinary talents such as hypnotizing animals, salsa dancing like a jumping bean and being a trick-shot maestro. Before their acts, Harvey sits down with the kids and sparks unique conversations that are both relaxed and spontaneous.
It works seamlessly, and it's easy to see why. Day-time and late-night talk shows have done small versions of this many times before, and the oozing cuteness the kids have isn't being torn down by judges eventually eliminating them, a deterrent seen in shows like "America's Got Talent." 
The overwhelmingly successful ratings back the strong start as well. Via Variety, March 13's episode logged nearly 15 million viewers, which would be the best regularly-scheduled Sunday telecast on NBC in 11 years. 
— Edited by Samantha Harms