Originally a monthly pop-up shop, 1313 Mockingbird Lane Toys & Collectibles has found a permanent home at 1021 ¼  Massachusetts St. and will open its doors Saturday, Feb. 9.
Owner Terry Taylor has spent the past 35 years stockpiling collectibles from pop culture staples like "The Addams Family," "Harry Potter," "Star Wars" and more.
The name of the store comes from Taylor's love of the classic show "The Munsters." 1313 Mockingbird Lane was the address of the house in the show.
"[The name] has always been the plan," Taylor said. "Even if I would have opened a record store, it would be called that."
Taylor originally began 1313 Mockingbird Lane as a pop-up store at different fan conventions. Then, at the urging from his wife Liz, he began a monthly pop-up stand last year to gauge interest in opening a brick-and-mortar store.
"This [shop] opened up at the right time, for the right price and the perfect location," Taylor said. "If we were going to take a risk, we might as well do it now."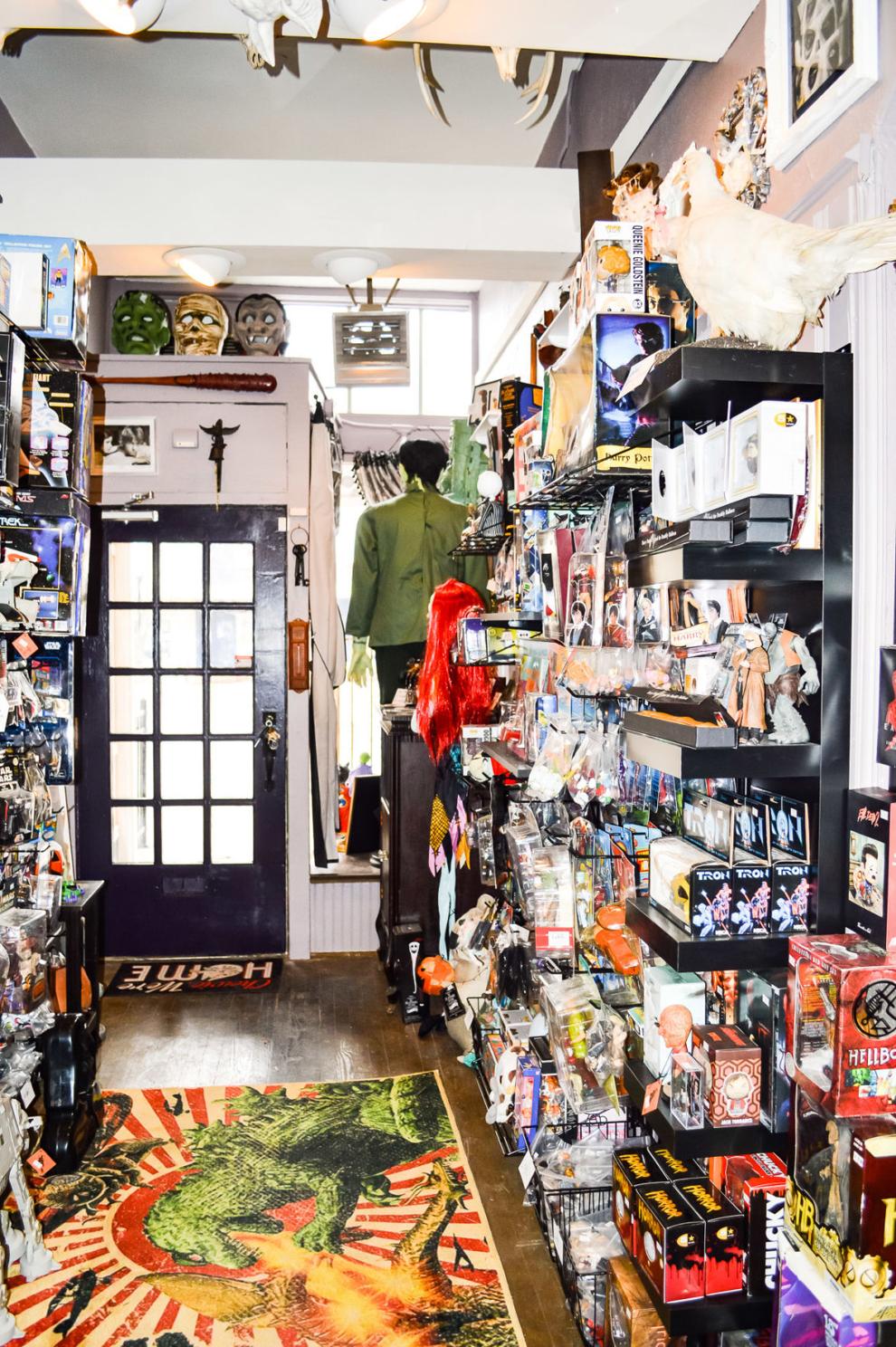 Merchandise ranges from action figures to buttons and stickers to vintage collectables from as far back as the 1980s. All items have been accumulated by Taylor, who has filled the quaint space to the brim with items, with more located in the basement for re-stocking.
"I wanted to keep it small," Taylor said. "Aesthetic is really important to me — that people come in and feel comfortable."
Sean Sprague lives in Kansas City, Missouri, but is more than willing to make the 40-minute drive to visit Taylor and his shop. Sprague, also a fan of "The Munsters," googled 1313 Mockingbird Lane last year, found the pop-up shop and was hooked.
"I really like vintage toy stuff," Sprague said. "I ended up going to [the store], meeting him, and that's how I started to know him."
Taylor, who is from Sioux Falls, South Dakota, was originally with the band Mammoth before settling down in Lawrence 16 years ago. He officially started working on the storefront in November — working his full-time job by day and spending evenings and weekends preparing the space.
"It will be interesting once the doors unlock if [customers are] going to take that step and come in," Taylor said. "This is not a typical Mass Street business, but I think people will find their curiosity will be met when they come in."
Sprague is excited for the store to "make a splash" on Massachusetts Street. He's also excited people can meet Taylor and get to know him.
"Terry's an awesome guy to talk with," Sprague said. "He's a very friendly guy. He loves the customers when they come in."
Taylor hopes the store can be a place for anyone to come in and find something they love whether their interests be Marvel, "The Nightmare Before Christmas," "The X-Files" or "Stranger Things." The store will also feature artwork and taxidermy, courtesy of his wife Liz.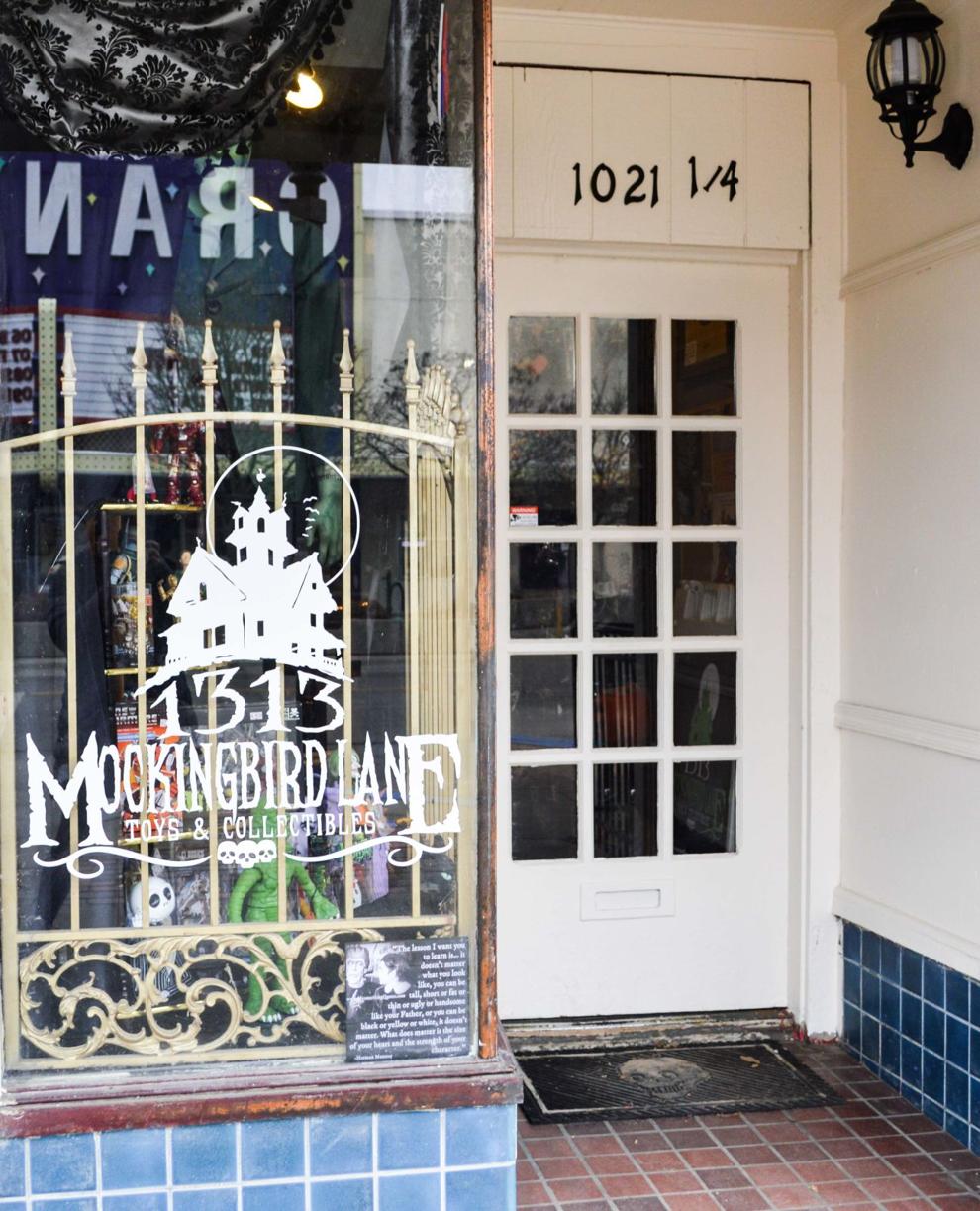 Taylor said he did the best he could to make it just right and hopes residents of Lawrence will come and check it out.
"If people were to walk by, I'd tell them, 'Come on in and stay for a spell,'" Taylor said.
1313 Mockingbird Lane will be open Thursday through Saturday from 11 a.m. to 7 p.m., and Sunday from noon to 5 p.m. You can follow the store for updates via Facebook and Instagram @1313MockingbirdKS.
—Edited by Justin Hargraves