In "What To Read This Week," arts contributor Aroog Khaliq suggests novels, poetry, articles and other forms of writing, often centered around a timely topic or theme. This week, Khaliq recommends Black writers' works on police brutality in honor of George Floyd.
Protests sparked in major cities across the United States following George Floyd's death. Night after night, in the Kansas City metro as well as in Lawrence, protestors gather to resist a story that is part of a narrative of police brutality that Black Americans know all too well.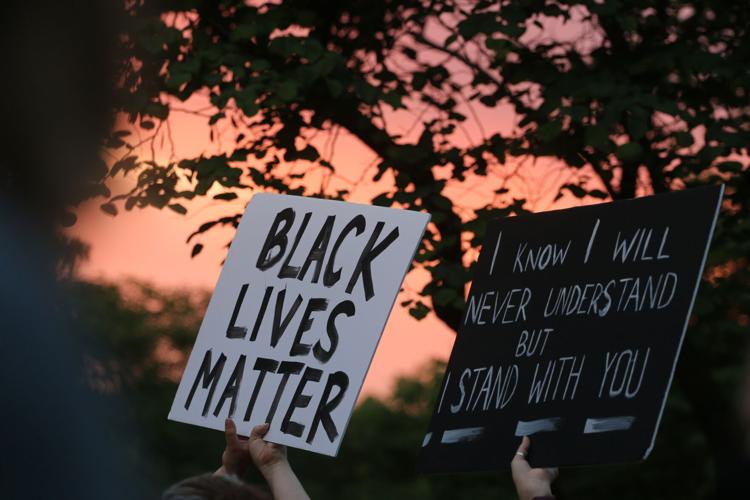 The brutality protestors face for speaking out against injustice is a testament to their struggle against routine violence that becomes invisible to the unaffected. Some celebrities and peers alike have expressed that it is "hard to find the words."
It's been hard to find the words to adequately convey how outraged and sad I am. WHITE PEOPLE HAVE HAD IT SO FUCKING WRONG SINCE THE BEGINNING and I will do whatever I can I help break the DISGUSTING, damaging cycle racism and systemic privilege causes. I will not be a bystander.

— K A C E Y (@KaceyMusgraves) June 1, 2020
Luckily enough for non-Black allies everywhere, there's no need to find the words; there are plenty of writings by Black thinkers on the subject. 
It is up to us to read, amplify and embody them.
1968 James Baldwin Interview "How to Cool It" with Esquire
Baldwin authored "If Beale Street Could Talk" and "Giovanni's Room," in addition to a collection of essays on race entitled "Nobody Knows My Name." In this interview from 1968, Baldwin confronts political tensions following the assassination of Martin Luther King Jr., which sparked riots and culminated in the landmark Civil Rights Act of 1968. His incisive criticism of anti-Blackness in the United States is just as fitting today as it was 50-plus years ago.
"Q: How would you define somebody who smashes in the window of a television store and takes what he wants?
A: Before I get to that, how would you define somebody who puts a cat where he is and takes all the money out of the ghetto where he makes it? Who is looting whom? Grabbing off the TV set? He doesn't really want the TV set. He's saying screw you. It's just judgment, by the way, on the value of the TV set. He doesn't want it. He wants to let you know he's there. The question I'm trying to raise is a very serious question. The mass media-television and all the major news agencies-endlessly use that word 'looter.' On television you always see black hands reaching in, you know. And so the American public concludes that these savages are trying to steal everything from us. And no one has seriously tried to get where the trouble is. After all, you're accusing a captive population who has been robbed of everything of looting. I think it's obscene."
Young is the poetry editor for The New Yorker magazine and the director of the New York Public Library's Schomburg Center for Research in Black culture. His award-winning collections of poetry and nonfiction include "Book of Hours" and "Bunk: The Rise of Hoaxes, Humbug, Plagiarists, Phonies, Post-Facts, and Fake News." In this poem, Young memorializes the 2014 murder of Michael Brown while remembering the excuses used against other victims of police brutality.
"Don't
dare take
    a left
into the wrong
skin. Death
    is not dark
but a red siren
who will not blow
    breath into your open
mouth, arrested
like a heart."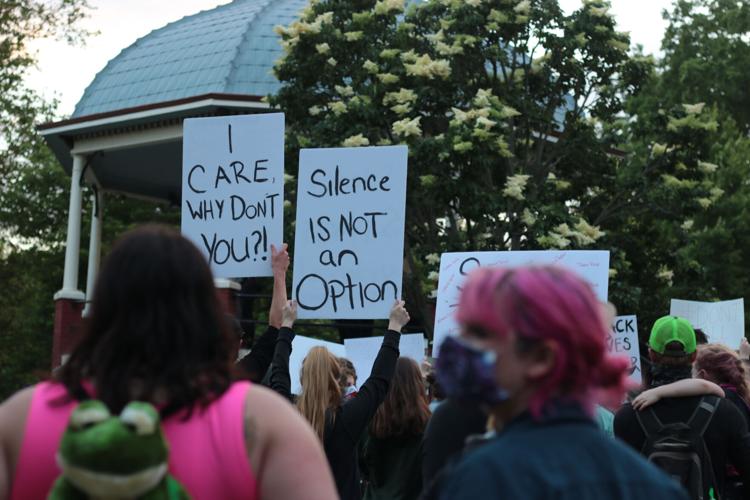 Ta-Nehisi Coates is the author of the 2015 National Book Award winner "Between the World and Me," which was also the 2016-2017 KU Common Book. Additionally, Coates is a columnist at The Atlantic and has written issues of the "Black Panther" comics. In this interview following the publication of "Between the World and Me," Coates discusses the murder of his friend Prince Carmen Jones by an undercover police officer:
"They killed him, and no one was held accountable. They sent the officer - they put the officer right back out on the street, right back onto the force. I couldn't believe it. You know, after that, the conclusion I had to draw was that this was a group of people, you know, who had been given — empowered by the state to use lethal violence. And there was very, very little chance that any of them would be punished. And so should there be a mistake — any sort of mistake with me, any sort of dispute in which I was killed or, you know, my son was killed — in general, I could rest assured that no one would be held accountable."
"There's a kind of evasion going on wherein people think about what the police did and they say, well, this is a bad cop or if we had body cameras, maybe we could do something about that. But there's very little critique about why our police operate the way they operate in the first place because that critique ultimately comes back to Americans themselves. We've spent the past, you know, roughly half a century or so growing increasingly draconian, stripping back, you know, people's rights in terms of how they deal with the criminal justice system, increasing the punitive nature of the criminal justice system once people are in the system's clutches. All of that is brought to bear when we think about each of these deaths. Behind each of these is something else, some sort of policy, some sort of decision."
Further Reading: 
The interviews, poems, novels and articles outlined above are steps toward understanding the complexities of anti-Blackness in the United States. Engaging with the ideas within these writings goes beyond generating awareness on social media. Active engagement can entail protesting, educating loved ones and donating to the KC Community Bail Fund or other local mutual aid funds. 
The words and the paths for change are already out there. Let's honor them.
Aroog Khaliq is a senior from Overland Park, Kansas studying English and psychology.