In "What To Read This Week," arts contributor Taylor Worden suggests novels, poetry, articles and other forms of writing, often centering around a timely topic or theme. This week, Worden suggests works with transgender and LGBTQ+ Black narratives in honor of pride month.
With June being Pride Month, it's necessary to look back at the events, riots and activists that catalyzed the movement.
Especially in a time of extreme violence against Black transgender women in the United States, amplifying the narratives of Black LGBTQ+ individuals is important for education and awareness of their contributions and experiences. Black transgender and queer individuals — including Marsha P. Johnson — were instrumental in the fight for gay rights, and continue to be influential in the continuous fight against violence and discrimination against the LGBTQ+ community.
Here are four works that provide a deeper understanding of LGBTQ+ people of color's history and experience in the U.S.
"Black on Both Sides: A Racial History of Trans Identity" by C. Riley Snorton (2017)
C. Riley Snorton's heavily researched book attempts to show a history of Black transexuality in the United States. Black transgender narratives are often overlooked when recounting transgender history in the U.S. Snorton's research examines that erasure through historic events, prominent cultural moments and legislation from the mid-19th century to anti-Black and anti-trans legislation and violence today.
Snorton's detailed historical analysis not only provides a better understanding of Black trans history in the United States, but also at how that history has influenced the Black trans experience today. 
"Zami: A New Spelling of my Name" by Audre Lorde (1982)
First published in 1982, Audre Lorde--a Black feminist, writer and activist--wrote "Zami: A New Spelling of my Name" as a biography of her life growing up in New York. With this book, the author first created the genre biomythography, a combination of history, biography and myth.
Lorde's biomythography provides an account of her life growing up in New York as a Black lesbian woman from the 1930s to the 1950s. Written in prose, Lorde's novel does not solely center on her race or sexuality, but gives a beautifully written first-hand account of her experience and life as Black queer woman in New York City.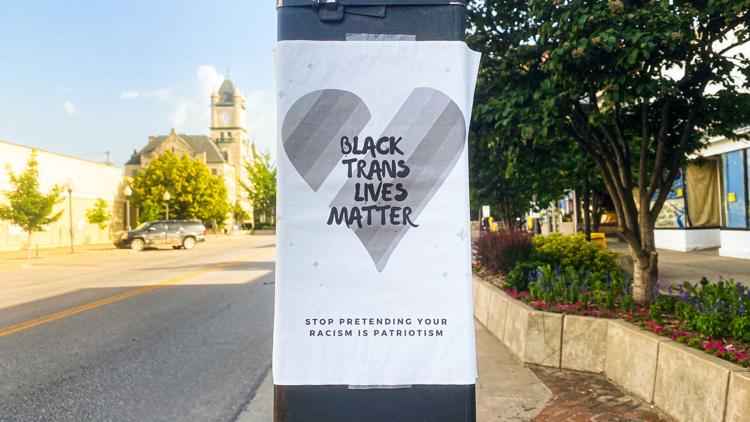 "Redefining Realness: My Path to Womanhood, Identity, Love & So Much More" by Janet Mock (2014)
Writer, director and activist Janet Mock published "Redefining Realness" as her first book and memoir in 2014 which quickly became a New York Times' bestseller. Mock's memoir provides an account of her life growing up in the United States as a poor, multiracial trans woman. The memoir is a story of self-discovery and realization as a young person belonging to various marginalized populations in the United States.
Mock's memoir tells her first-hand account of the challenges of growing up as a Black trans woman in America to offer greater understanding of identities that are often ignored or overlooked. 
"Queer and Trans Artists of Color: Stories of Some of Our Lives" by Nia King (2014)
An artist herself, Nia King's book is a compilation of conversations from her podcast "We Want the Airwaves," where she interviews queer and trans artists of color about their lives and art. The collection of interviews highlights various prominent activists and artists, including previously noted writer Janet Mock.
Now with two more volumes, "Queer and Trans Artists of Color: Stories of Some of Our Lives" highlights conversations about the challenges of artists' lives and work through the experiences of queer and trans people of color.