From the outside, freshman Catherine Ke is your average University of Kansas student. Originally from St. Louis, she is a journalism major and a new member of Sigma Kappa sorority. One thing that sets Ke apart from her peers is her large TikTok following of almost 155,000. 
TikTok saw a 48.3% growth in users from the beginning of the year to March. With Wallaroo Media estimating about 850 million monthly active users on the app as of September 2020, TikTok has become quite the social media sensation. 
Like most people this spring, Ke needed an outlet to cope with her quarantine boredom. 
Ke first went viral in March 2020 after posting a series of video clips she had made documenting each day of her senior year in high school. Ke posted the video series in two parts. The first part has 2.1 million likes, and the second part has 1.2 million likes. 
"When I first went viral, my reaction was like, 'Oh my God, this is so weird,'" Ke says. "I wanted to delete my video right away, because it was personal." 
Unfortunately, Ke was never to finish the video series due to school closure.
Although Ke does not see herself as an influencer, she says that mutual friends have recognized her as the "TikTok famous girl."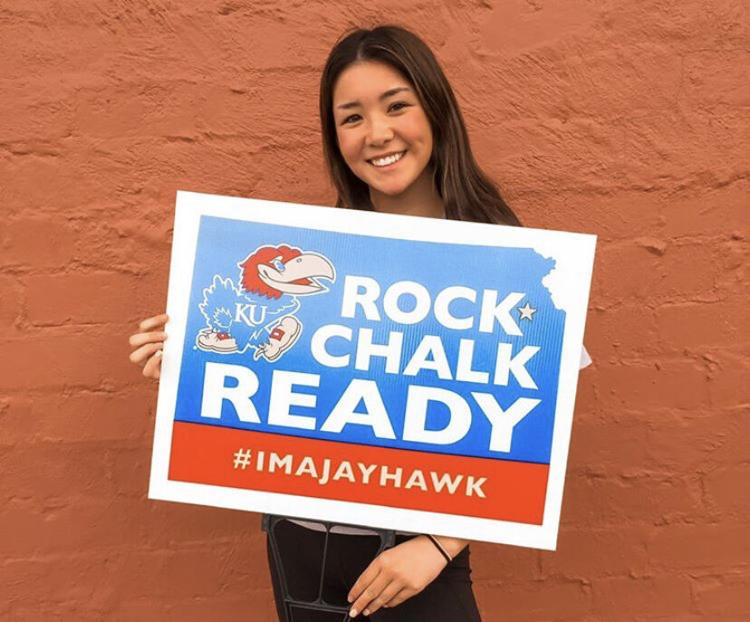 Delainey Miltner, also a freshman, is excited to be roommates with Ke because she doesn't know anyone else with such a large following. 
"I feel like Cat is so popular on TikTok because few of her videos have gone viral which has caused her to gain a big following, and now people regularly watch her content," Miltner says. "I think people liked how they could relate to her content and found it funny."
When Ke first went viral, she had a steep increase in followers, but now it has leveled out to gaining a handful of followers every day. Altogether, she has gained 10.9 million likes on her videos. 
In June, Ke went viral again when a video of her counting $150 worth of coins received 1.6 million likes. 
Her most recent viral video was posted on Aug. 9. The TikTok, which has over four million likes, features Ke's traumatic experience with a car flood. 
"I come up with my ideas when something interesting happens to me," Ke says. "I don't like posting dancing videos or anything, I like to post stuff that happens to me in real life." 
Although there aren't any TikTok celebrities who follow Ke, several verified viral users like @samvicchiollo, @joshhewitt, @alyssamckayyy, and @jojothejetplane have interacted with her account. 
As for her future in social media, Ke does not see herself pursuing it as a career unless it is incorporated with her journalism degree. 
Being a TikTok star and full-time student puts Ke in somewhat uncharted waters, but she always makes sure that her following never gets in the way of her academics and goals.