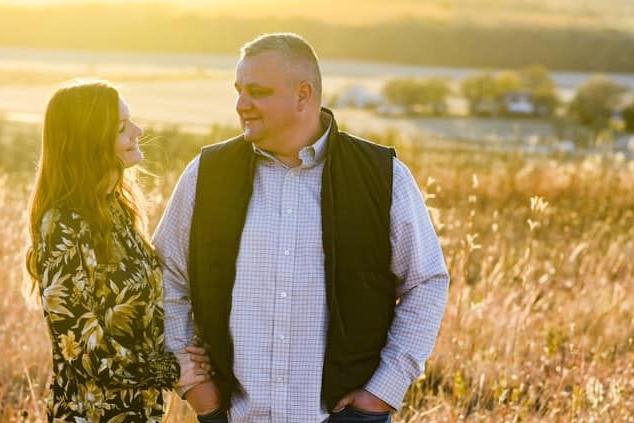 Dad, I'm sorry I ignored your advice and entered a relationship that you warned me would be bad news. I remember the drive you and I went on after prom junior year. We sat in the car at the football stadium and I assured you I wouldn't, but I did.
That was the summer before mom moved to Wichita to get her Master of Physician Assistant degree.
Mom, I am sorry you missed out on my senior year of high school to go back to college, but I know the guilt you still feel for not being there to help me prepare for Senior Interview Day, my orientation at the University of Kansas and when I moved into the dorm. I want you to know it's OK and I'm proud of you.
Dad, I'm sorry for all the fights we had while mom was away at school. I only cared about my stress and never thought about what you were feeling. I don't remember what those arguments were about, but the words I said to you stick in my mind. "You're acting like such a child!" I screamed at you one night as I slammed the front door.
And I'm sorry I didn't go with you to shop more for my dorm after we moved me into Ellsworth. I walked you to your car and eagerly ran back to my new life. You called me not even 10 minutes later and asked if I wanted to shop for anything else for my room. I said no and hurried off the phone. I realize now that you only wanted a few more hours with me before I started the next part of my life.
Mom and dad, I'm sorry for all the lies I told and the secrets I kept from you when I was too embarrassed to tell you what was going on in that relationship you warned me about. I'm sorry I never told you I struggled with anxiety as a result. I thought if I kept it to myself, I could keep you from worrying. Until, finally, I told you everything one day and realized that all I ever really needed was for you guys to be right there with me.
For all the things I have to apologize for, I have so much more to thank you for.
Mom, thank you for telling me it's OK to not get an A in college classes. Because we were students at the same time, you knew how hard college could be sometimes. you knew how hard college could be sometimes. You also knew how much pressure I put on myself. Having your support as my mom, but also as another student, carried me through the toughest classes, even physics.
Dad, thank you for all the notes of encouragement you left on my car after you helped me move into the dorm. I kept those all these years and have them framed in my room. During hard times, I look up and read, "Riley, your mom and I are so proud of you. You will change the world, no doubt!"
I've learned to be silly, yet serious, from both of you. I can dance along to Dirty Dancing then turn around and beat a group of men in Texas Hold'em, thanks to you.
Mom, thank you for showing me love can stay strong through the years. It used to gross me out when you would kiss dad in your pictures and post them on Facebook. But now I love seeing your selfies from your date nights. It makes me excited for my future.
Dad, thank you for making me listen a little closer to the lyrics of a song. I love listening to songs with you and how you notice the deeper meaning behind them. I can't listen to "More Hearts Than Mine" by Ingrid Andress without getting emotional, and I know you can't either.
I know from watching you both what real love looks like. An evening by the fire drinking wine and playing "guess that song" is my idea of the perfect date night.
Mom, thank you for teaching me that it's OK to be sensitive, but to never let someone take advantage of that sensitivity. It makes me giggle to think about how you cried when my guinea pig died but you are the same person who got in a yelling match with the college waitress who threw a fit (and a chair!) because we just really wanted to sit by the window. I love that I have your heart and your fire.
Dad, thank you for teaching me how to be tender. I know you like to put on the front of intimidating police officer dad, but behind that layer is a teddy bear. Someone who made a playlist and a speech for Nana on her birthday. Someone who gives the tightest hugs. Thank you for teaching me to show people how I feel about them, because it's important that they know.
Because of you two, I am sensitive and strong, outgoing and introverted, friendly and assertive. When I look at my personality, I see a combination of the best traits from both of you.
I'm 21 now and almost through my undergraduate degree. College has taught me many lessons, but the most important ones I've learned from both of you over time. Unfortunately, these are the lessons you can't make kids learn. You can tell children over and over again that they'll feel bad for how they treated their parents growing up, but they will never listen. Until they're older.