KU freshman and Lawrence native Alina Matejkowski uses clothes as a way to express ownership over her body. When asked if she has always been into expressing herself through clothes, Matejkowski said, "I just dress myself."
"I've been trying to wear more clothes that emphasize my silhouette, just trying to force myself to be comfortable with my body," Matejkowksi said. 
Although Matejkowski says her current choices reflect those of hyper-feminine style icons Elle Woods and the Spice Girls, she also says that her style is "constantly fluctuating." 
"Last year I was definitely dressing more boyish and really into more indie fashion…Lots of boxy clothes and weird patterns," Matejkowski said. "Right now I've been really into embracing femininity and wearing a lot of clothing that would be considered girly."
When picking out her everyday clothes, Matejkowski begins with one statement piece and sculpts her outfit around it. 
"I bought some fun patterned pants the other day, and I knew I wanted to make them the main focus, so I chose clothes that brought out the colors on the pattern but weren't as flashy," Matejkowski said.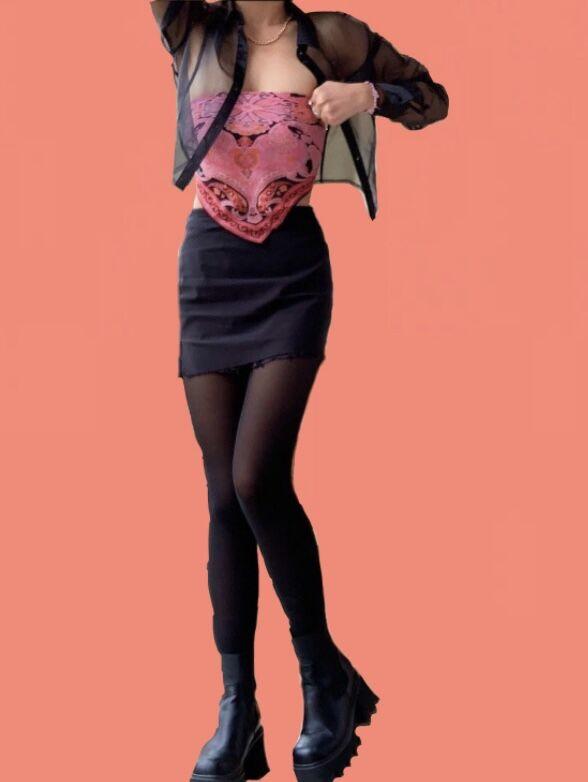 Matejkowksi manages to look chic on a budget. Her favorite clothing stores are Goodwill and her roommates' closets. As someone who loves statement pieces, Matejkowski often finds herself peering towards the kid's section of the thrift store for bright and funky items. 
"I just kind of skim the racks for something that catches my eye," Matejkowski said.
Despite the fact that many of her friends see her as a style icon, Matejkowski says that she's "not even that into fashion." She also said it's hard to get invested in an industry that has historically marginalized plus-sized individuals and people of color: "The industry hasn't made any real moves that weren't just performative acts to seem more hip with the times." 
Matejkowski said she believes in marching to the beat of your own drum when it comes to style, and that you should always dress exactly how you want without fear or judgement.