Freshman Bella Wasson, a humanities major from Olathe, first fell in love with tattoos a year before it was legal for her to get one.
She got her first tattoo when she was 17. Since then, she's acquired seven new tattoos in the span of a year. 
Wasson's family and friends motivated a few of her tattoos, including the very first one. 
"I was 17 when I got my first tattoo, so I had to have my mom sign off for it. I got the big dipper on the back of my neck, and my sister got the little dipper," Wasson says. 
Wasson often collaborates with people she is close with when getting a new tattoo. She adds significance to the art by including relatives and friends. Her second tattoo was a tribute to her family, inspired by quality time watching "Golden Girls" with her grandma.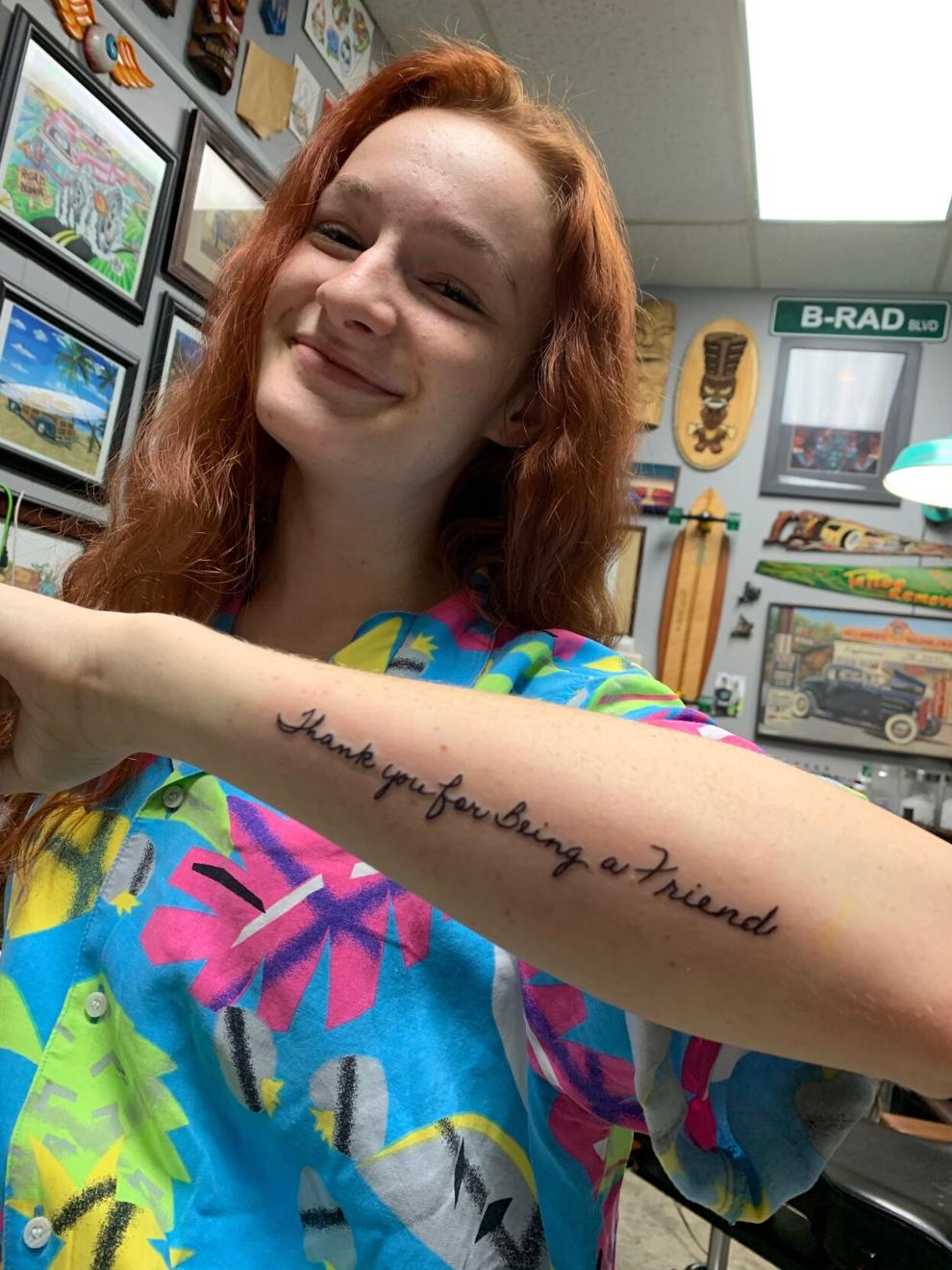 "A few months after the first one, I got one on my arm that says, 'Thank you for being a friend,' in my grandma's handwriting. It is the first line of the 'Golden Girls' theme song," Wasson says. 
Wasson's love for books, film and media also inspired several of her tattoos. Her passion for the creative field motivates her to give her favorite art forms a permanent representation on her body.  
"Art has always been super important to me. I have always been an arts over STEM person," Wasson says. "Art, all forms of art, is the thing that makes me most happy, so of course I want to get tattoos for them." 
Wasson collaborated with another friend, named Renee, for a tattoo of a human figure with flowers growing from the shoulders. Her friend drew the tattoo digitally, and Wasson had the drawing copied onto the back of her arm.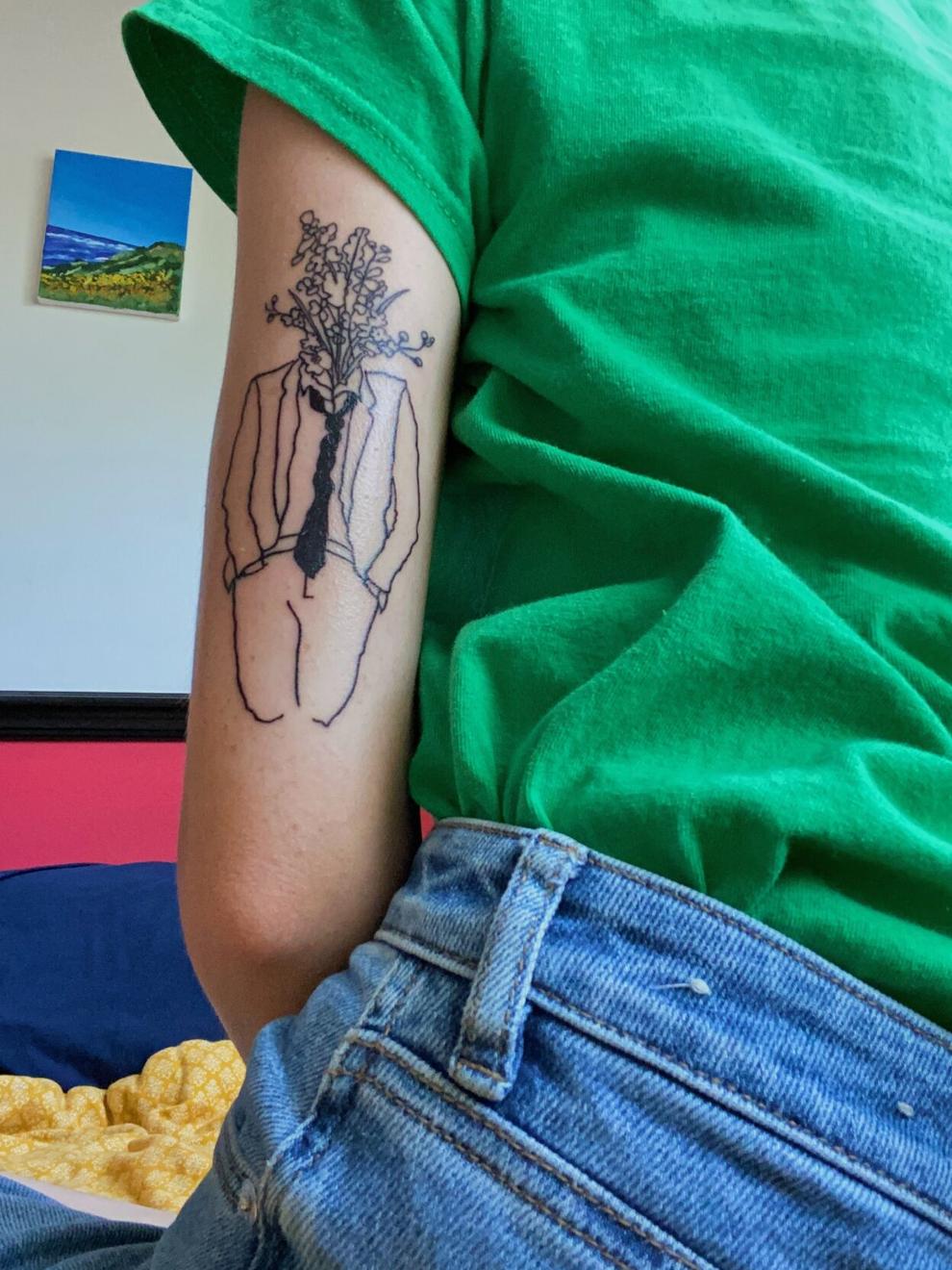 "We have a long story behind it, but basically she drew one of her plants as a person," Wasson says. "I like the idea of getting a tattoo that represents a story you have with a friend."
Wasson's newest tattoos were also film inspired, including a screw and a spinning top from "The Breakfast Club" and her all-time-favorite movie, "Inception." Although all of her tattoos are special to her, her favorite is a sunflower painting by Vincent Van Gogh on her forearm. 
"The sunflowers are my favorite. It is the only one I have in color, and it looks so much like the painting," Wasson says. "He is my favorite artist, so they mean a lot to me. [The tattoo artist] did such a good job with it, and I love it so much."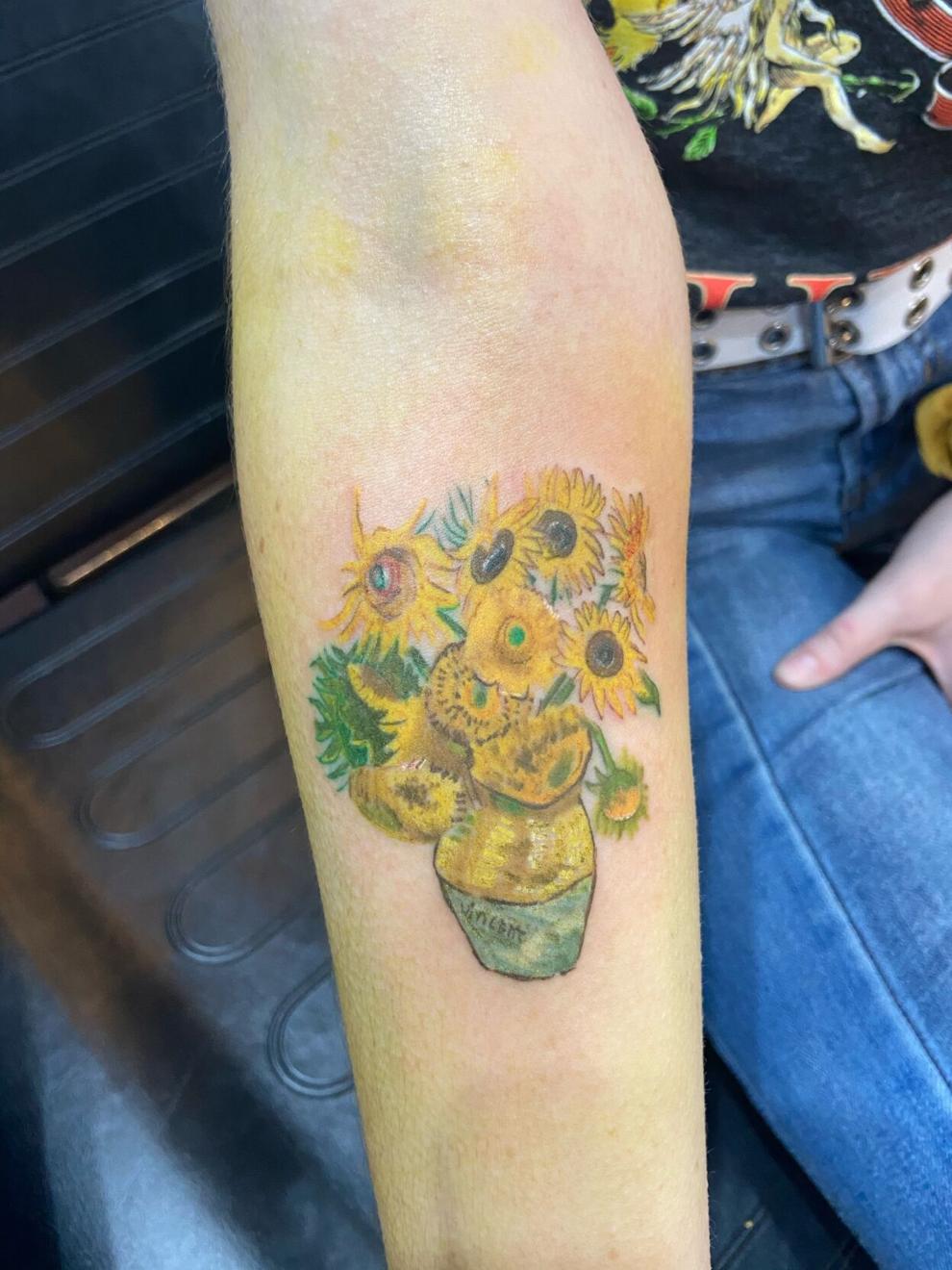 Wasson also acquires inspiration from her love of music. She has plans for several more tattoos, one of which is based on one of her and her dad's favorite musicians. 
"I definitely want to get something from the Beatles. I also want to get wildflowers and a honeybee, which are both Tom Petty songs," Wasson says. "That would be for my dad because we both have always loved Tom Petty." 
Throughout her journey of getting tattooed, Wasson has stayed dedicated to her desire for each of them to have meaning. Her passions greatly influence her tattoo decisions.
"I totally respect people that get tattoos that don't have any meaning, because they are a form of art, but I have a weird philosophy with it," Wasson says. "I have so many things that I am passionate about, so I don't want to waste space. I want them all to have a meaning."