Oct. 31 is less than a week away, which means festivities for the eerie holiday are in full swing.
Although Halloween might look a little bit different this year, there are still several things you can do to get into the spirit. 
Rather than just indulging in Reese's Pieces or Kit Kats, why don't you treat yourself this Saturday by making some festive and Pinterest-worthy treats? I tested out four Halloween-inspired snacks so you don't have to. Here's the rundown: 
1. Spooky shaped cheese
This snack could not get any easier. All you need are orange and white pre-cut square cheeses of your choice (I used cheddar and swiss), a stencil and a butter knife.
I would recommend using a cookie cutter over the handmade stencil and knife, but I couldn't find one at Target, and my makeshift version worked just as well! These cute little snacks would be 10/10 on a charcuterie board this weekend!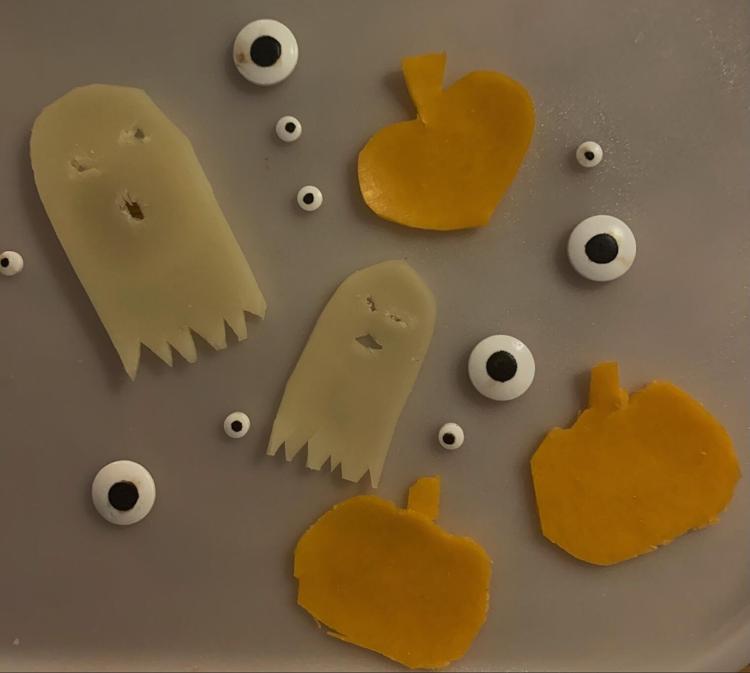 2. BOOnanas 
Another effortless (and sort of healthy) crowd-pleasing treat. Just cut the ends of a banana and place chocolate chips, raisins, or nuts on the center of the snack to make it look like the face of a ghost. Prop it upright, and you're done! I would give this one a 6/10 because the chocolate chips had a habit of falling out as the banana got more ripe. 
3. Oreo critters 
Okay, I guess this one takes a little bit more effort than the treats above, but it is still very doable. All you need are Oreos, pretzel sticks, peanut butter, and candy eyeballs (I found mine in the Target baking aisle). Simply take the Oreo apart so that you have two separate cookies to work with, and lay two to three pretzels on each side of the frosting layer.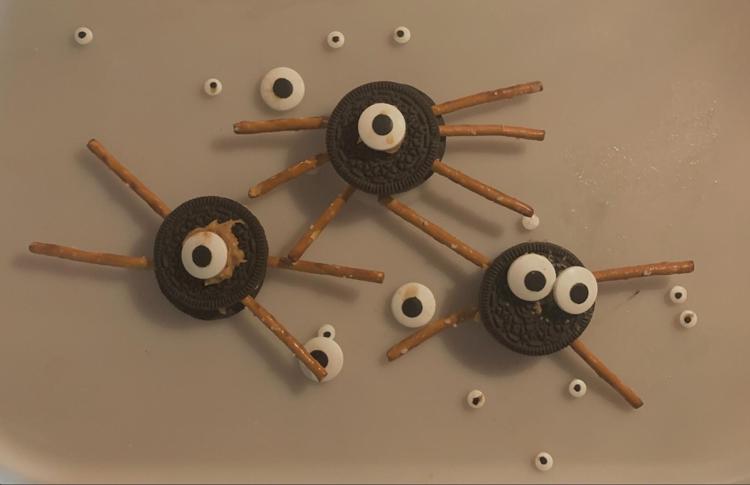 Then, in order to hold everything together, spread peanut butter on the bare cookie, and sandwich everything back in place. Lastly, take your peanut butter again and use it as glue for the eyes. I would give this a 10/10, because who doesn't love a good sweet and savory collaboration? 
4. Apple teeth 
This snack is probably the most challenging out of all these treats, but that isn't saying much. All you need is an apple (I bought a pre-cut package to make it more dorm room-friendly), some peanut butter or Nutella, mini marshmallows, and candy eyeballs. Simply spread the paste of your choice across the apple slices and glue the two pieces together. 
Lastly, stick marshmallows in between the cracks, and you have yourself a set of gums. As a final topper, you can deck the apple with candy eyeballs to give it a more human-like effect. Although this treat sure did taste good, I would give it a 5/10 for messiness.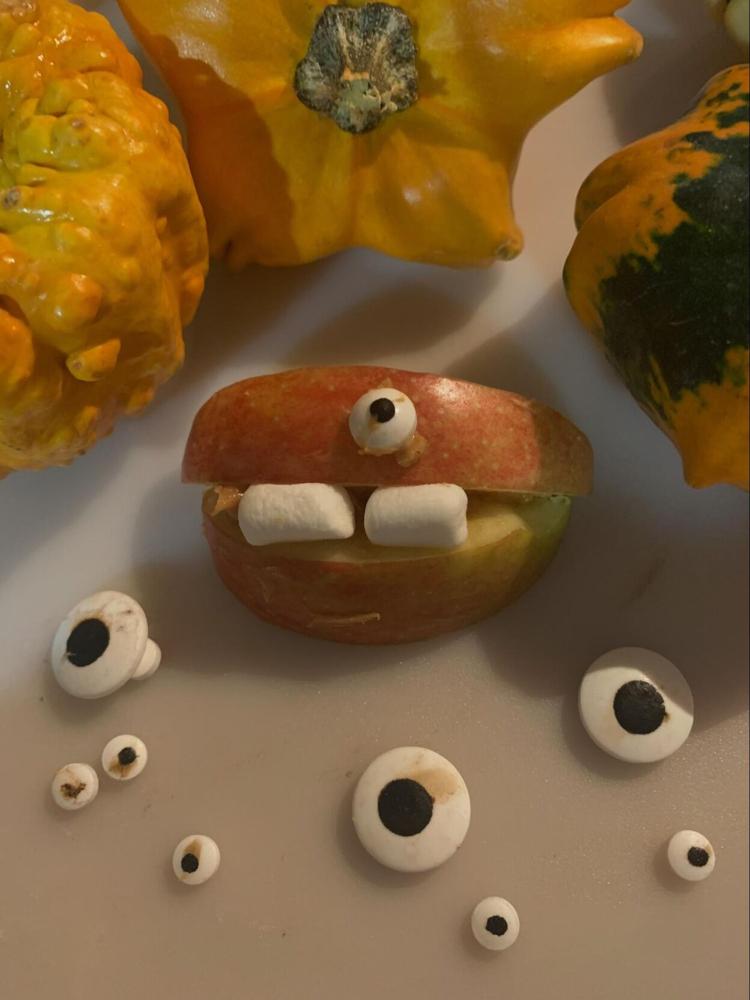 I am a firm believer that food is the best part of any holiday. Nothing can beat the latkes of Hanukkah, the mashed potatoes on Thanksgiving and of course the abundance of sweet treats enjoyed across the country on Halloween. 
One last thing: remember to wash your hands and use gloves before preparing any food you plan to share. Nothing is scarier this Halloween than COVID-19!