Everyone deserves to feel good about themselves.
Research has shown that taking a photo of yourself can boost confidence; however, it can be a struggle to know how to pose by yourself. To eliminate some awkwardness, we've got five practical ideas for taking photos by yourself. These are perfect for Instagram or just for fun.
Check out the UDK's TikTok for a visual guide as well as other videos.
1. Use a prop
Oftentimes knowing where to put your hands is tricky, so an easy fix is to add a prop. Food is an ideal prop if it's convenient for you: ice cream and coffee are my go-to's. If that's not available, hold the straps on a bag or a backpack. The key here is to use what you have to give your hands a home.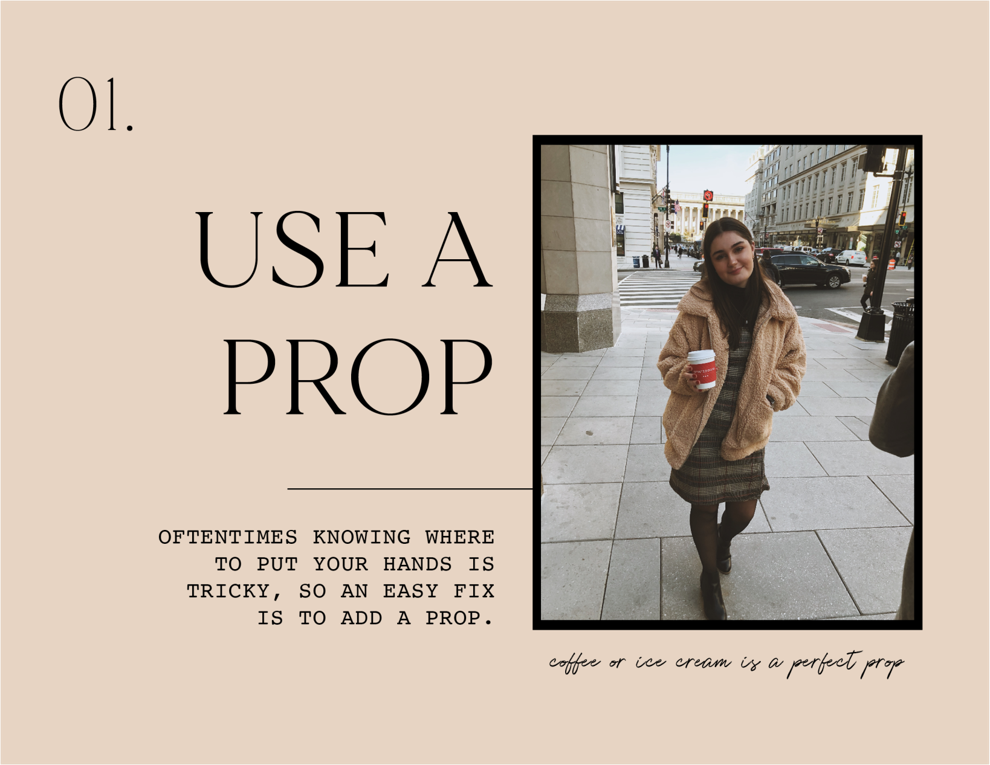 2. Incorporate movement
This may feel a bit unnatural, but I promise they make for some of the best photos. Walk towards the camera, maybe laugh a little. I know, it sounds silly, but you have to just try it. Exaggerate your arms and legs when you walk to maximize your photos.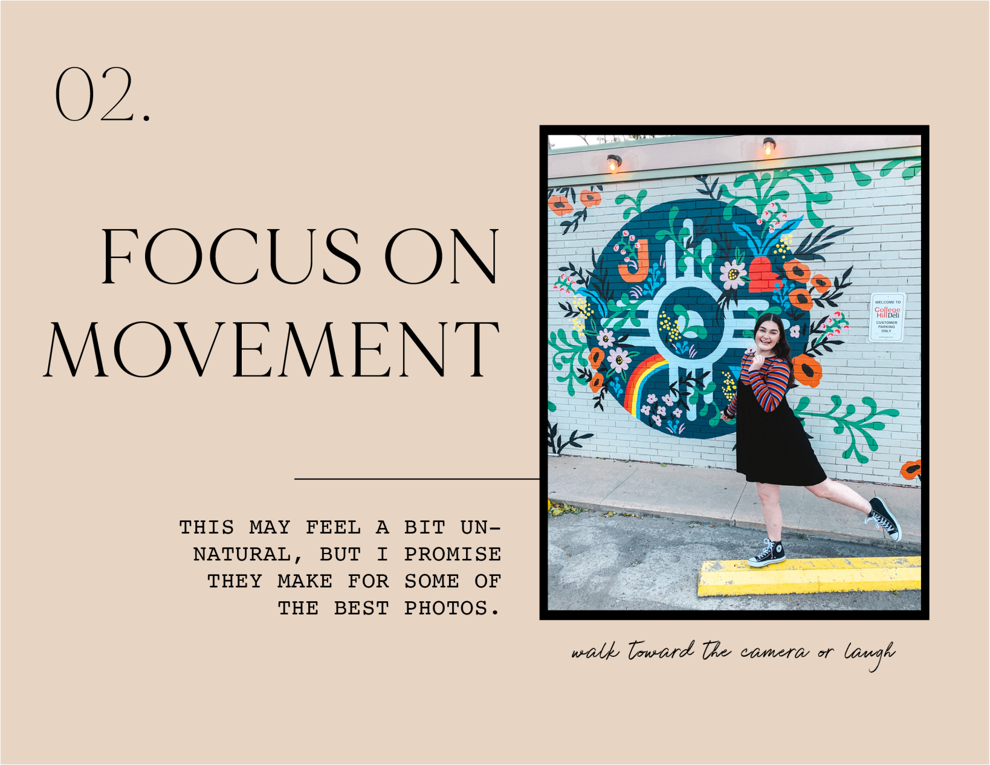 3. Capture your outfit
If you are looking to spice up your Instagram feed, a shot of your outfit can do just the trick. Try taking a horizontal photo of your outfit and throw up a peace sign or grab onto your shirt. (This idea is easier to visualize with the example photo.)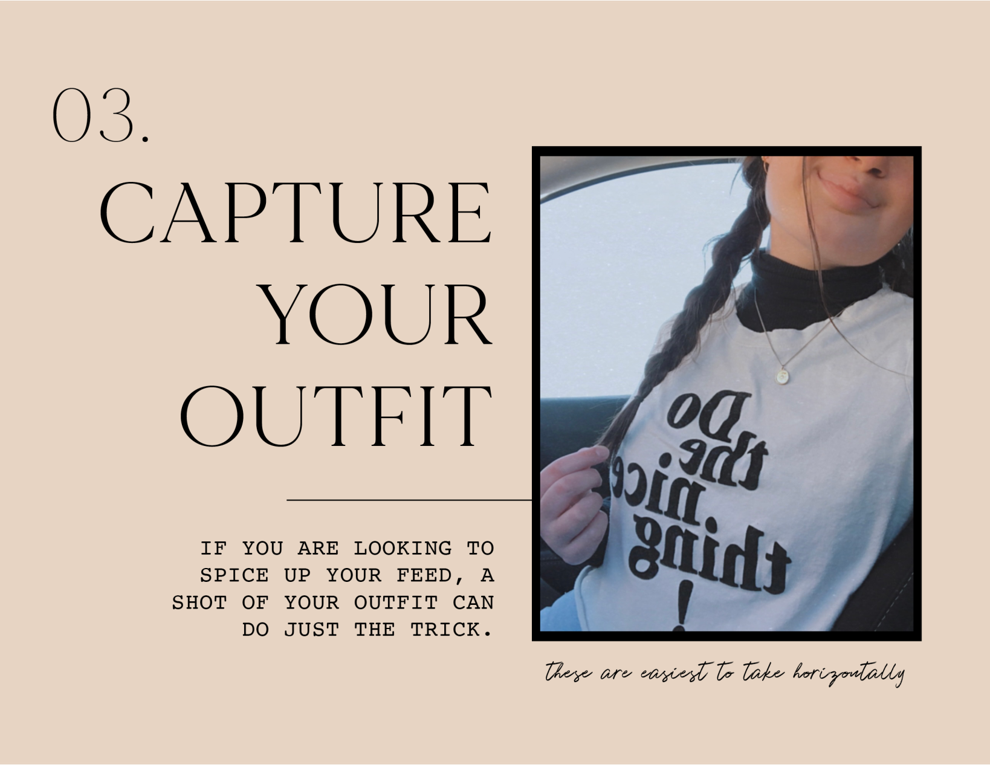 4. Play with your hair
Another great way to get moving and still look natural is to play with your hair. You could even get fancy with it and try a hair flip if that's your vibe.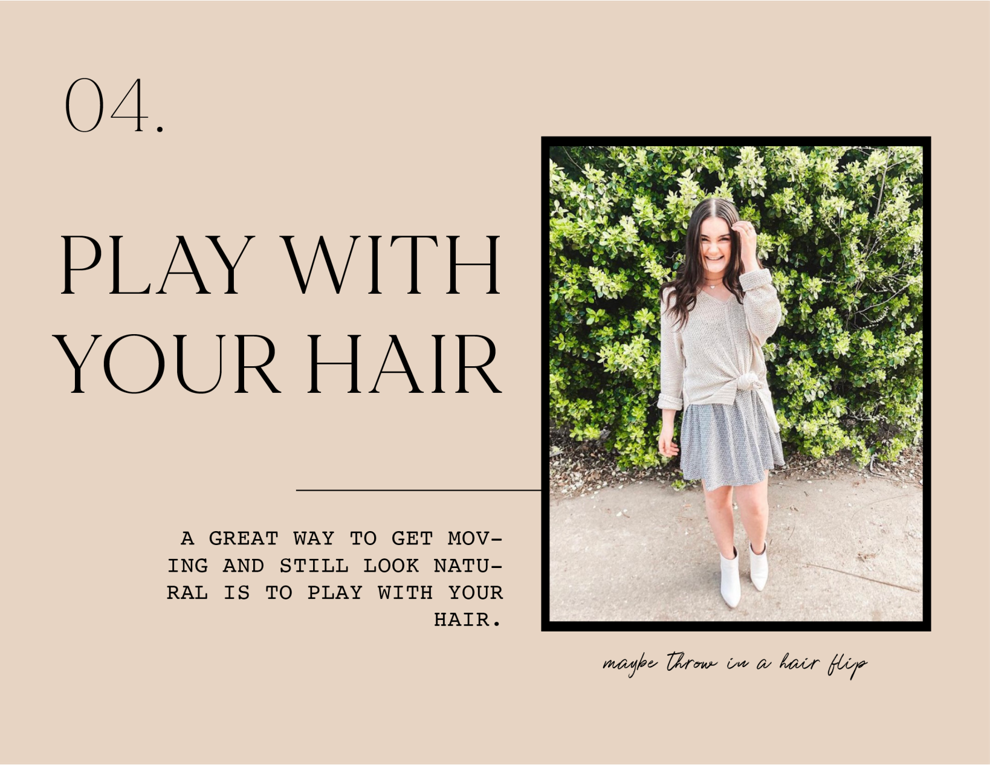 5. Pose in the mirror
Ah, yes. The notorious mirror pics. For me, these are the most awkward, so try kicking up one leg or squat down instead of simply standing.
Pro tip: If you have trouble with your hand shaking when you take mirror pics like me, try setting a timer so you don't have to press the button.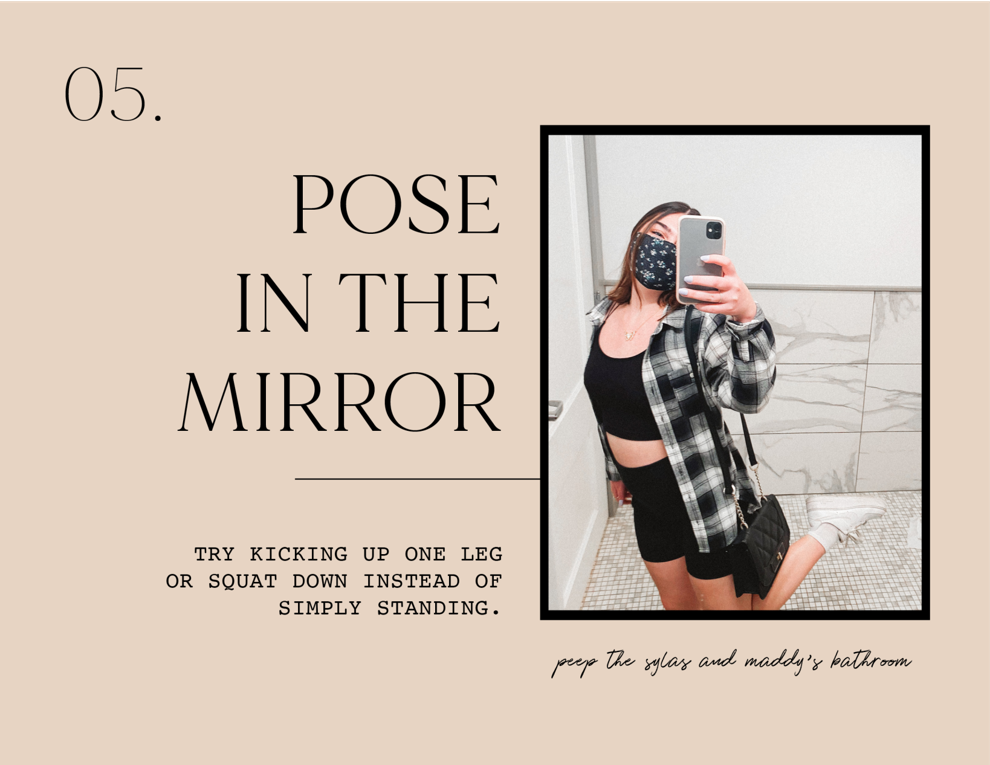 It's cheesy, but don't be afraid to think outside of the box. The takeaway here is to have fun and boost your confidence while you are taking these pictures.