Life in quarantine can get pretty dull. Sitting in the same room, doing all of your homework at the same desk, and looking out the same window is enough to suck the inspiration and motivation out of anyone. If you are in need of a fresh, new and inspiring environment — make a vision board. 
Vision boards are collages of photos that inspire you. These boards truly can transform a space and leave you excited about tomorrow. Let's walk through the process of creating one:
1. Find what inspires you
Your inspiration could come from anything: photos of family and friends, old Hollywood icons, poetry, photography, career goals, art, etc. My vision board consists of quotes from old Hollywood films, Robin Williams, the Bill of Rights, babies (that I've never met), Greek statues, lovers from the 1900s, Eleanor Roosevelt and poetry by R.M. Drake. To find your inspiration, sit and reflect. Listen to music. Whatever brings you joy or excites you is valid.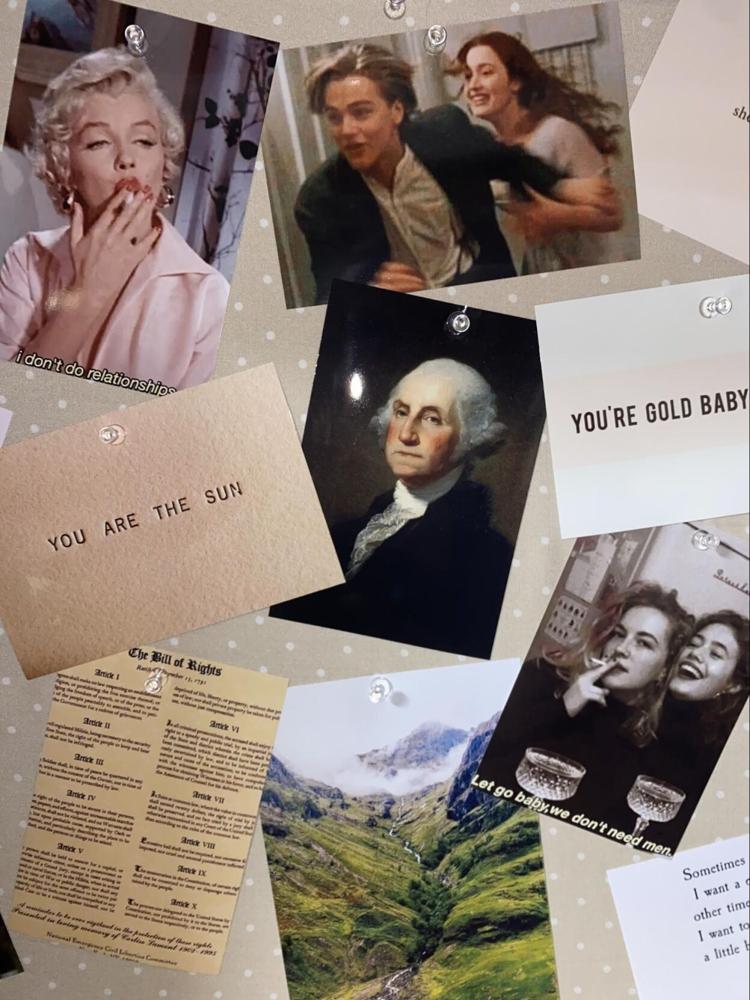 2. Print the photos out
Walmart's prints are an inexpensive option, so much so that I was a little hurt I didn't find out about them sooner. Each 4x6 print is only 9 cents, and each 5x7 print is 69 cents. All you have to do is save whatever images you want on your phone and transfer them to Walmart's print site. Other sites also offer print options such as Walgreens, Snapfish and Vistaprint.
It's extremely visually pleasing to mix up the size of photos on your vision board, and you can play around with different looks. Home delivery only takes three to five business days, or if you're impatient like me, you can pick up in-store in only an hour.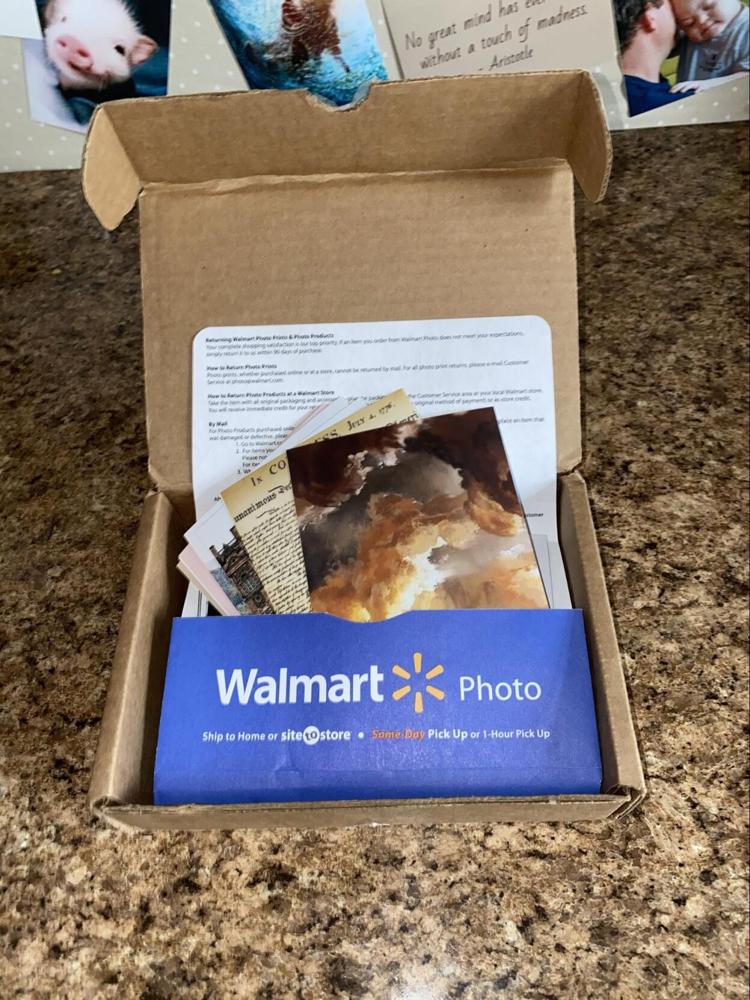 3. Choose a background for your vision board (optional)
This step is completely optional. If you think your photos are too busy and you want to keep your background simple, the wall will do. However, if you want to add in a little bit more character, backgrounds are fun and versatile to work with. If you're creating your vision board on a cork board, fabric works great. Depending on your style, you could do anything from a nice cream color, to a colorful animal print.
4. Put it all together
This is the fun part! If you chose to use a background, pin it up. When your background is up, you can start arranging your prints however you want them.
Some people like their boards to be neat, with all of the photos straight and symmetrical. Personally, I love the fact that my vision board looks a little messy. I like to think it represents how my mind works, but with all of the beautiful things inside it. Don't worry too much about whether there is too much red in one section, or about an awkward space. Those things are what make each vision board special.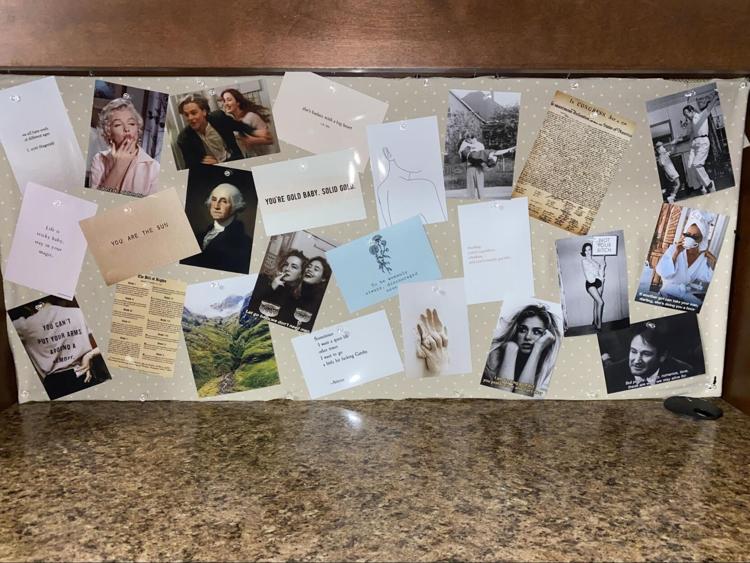 5. Enjoy!
After you make your own, you'll understand what the "hype" is about vision boards. Every time I look at mine, I remember a special memory, feel a sense of true empowerment, or am inspired to fall in love. Every look comes with a different feeling, and each look inspires me. 
Every vision board is different, and each expresses the creator's personality so perfectly. They may sound a little cheesy at first, but they truly can transform your space and change your mindset.