With five bubble tea shops located around town, Lawrence has no shortage of places to get your bubble tea fix. However, the newest addition to the game, Bubble Box, is making waves with its selection of jellies and fun flavors. Located at 1410 Kasold Drive, the shop opened earlier this year. 
The interior is small and not yet open for indoor seating, but the drinks pack a delicious punch. 
Husband and wife owners Yen-Ping (Ping) Chen and Cici Liao say they wanted to open a bubble tea shop because of their love of the drinks.
Chen grew up in Taiwan around the time bubble tea --the delicious tapioca ball and tea combo--was created. The shop aims to echo his childhood memories of drinking bubble tea with his friends after school.
"We would like people to experience what the original bubble teas taste like," Liao says. 
This original and sentimental feel the owners strive to create is why all ingredients are shipped from Taiwan. 
Bubble Box serves traditional Taiwanese drinks such as star fruit juice, mulberry dark plum juice and milk teas with multiple flavors like honey and matcha.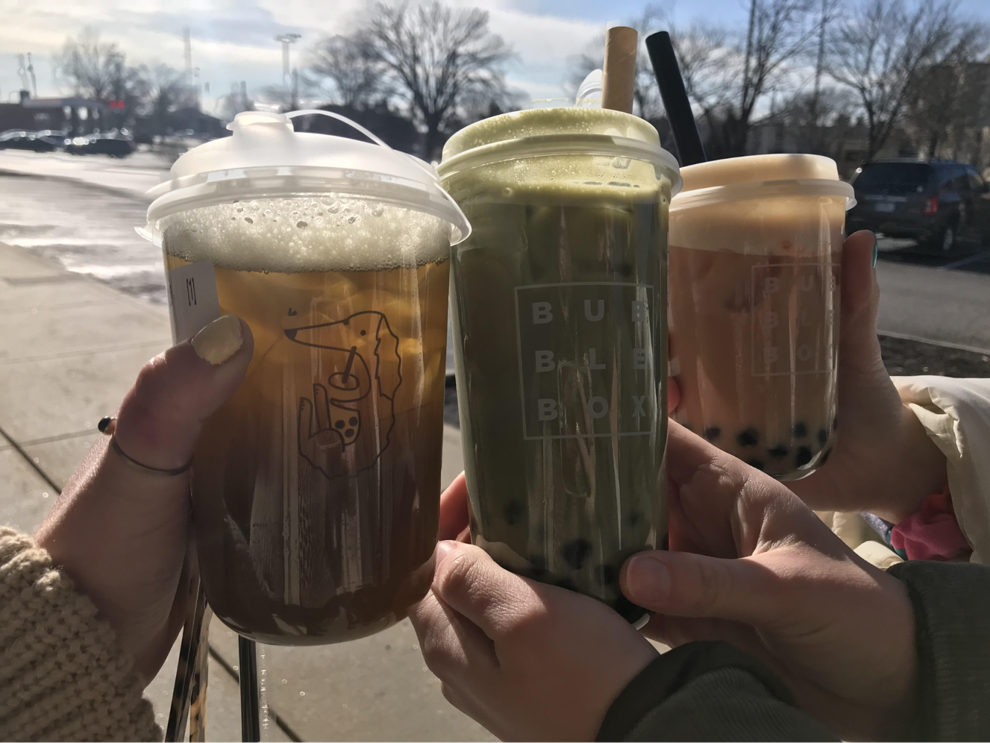 Fis Tso, a senior at the University of Kansas studying microbiology, says their favorite drink is the passion fruit tea with mango jelly and boba. They like Bubble Box for the atmosphere and menu. 
"The vibe is pretty chill, really low key," Tso says. "I also really like the cups they use."
The cups feature the shop's logo, Liao and Chen's dog Nana curled up with some bubble tea. Nana can be seen on the store's sign and cups.
Bubble Box's menu also features fresh-brewed specialty teas like the "Vintage milk tea," "Hong Kong milk tea," and "Genmaicha milk tea." The establishment also serves non-milk tea brew. 
One of their special additions is the sweet Italian dessert, panna cotta, which can be added to some drinks. Among their eight topping options is Aiyu jelly, made from a Taiwanese plant and a mango jelly. 
The store also offers lactose-free milk and non-dairy milk substitutes.
Bubble Box is open from noon to 7 p.m. every day but Wednesday.