For a full-time student, what started as making a few masks for friends and essential co-workers has turned into a full-fledged sewing business.
Grandma's Scraps is run by full-time student and sewist, Johni Lacore.
Lacore is a freshman at Washburn University studying occupational therapy. She officially started her business in May, using materials she found in her grandma's sewing chest to make masks for friends. At the beginning of the COVID-19 pandemic, Lacore was creating masks for friends and co-workers at her previous job, Merc Co+op. She eventually gave her full focus to the hobby and created the sewing business.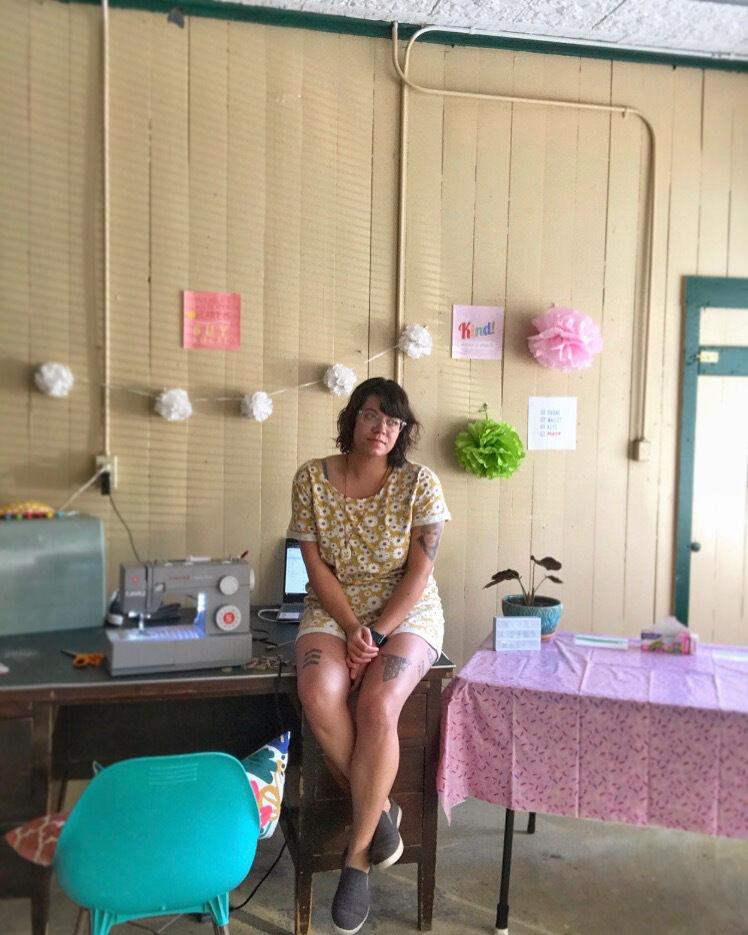 "I paid for my entire summer semester through Grandma's Scraps," Lacore said. "If I sell everything from what I made for my pop-up, I will be able to pay for my fall semester too."
On Oct. 17, Lacore hosted a pop-up shop, where she sold everything from masks and scrunchies to eco cleaning pads and snack wraps. All profits from Grandma's Scraps help pay for Lacore's education at Washburn University.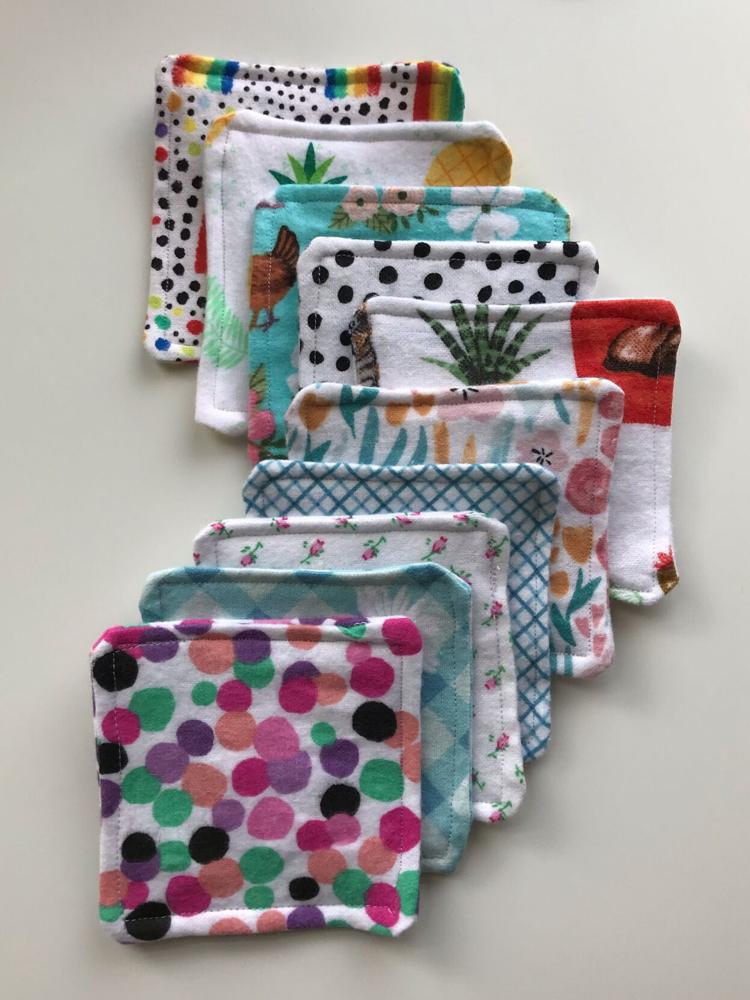 After graduating from Washburn, Lacore plans to work full-time as an occupational therapist practitioner while running Grandma's Scraps part-time.
After obtaining her degree, Lacore has no plans to close up shop.
"I don't want to let this go," Lacore said. "It's been so successful and so fun."  
The shop began on Instagram before an official website was created. The website allows customers to order custom masks and other products, with the ability to choose from 112 different fabrics. Grandma's Scraps has sewn 1200 masks since March with the first 30 being handsewn and the rest being made with a sewing machine.
"Anything is possible," Lacore said. "I never thought I would be starting a business while going to school full-time, all during a pandemic."
The name, Grandma's Scraps, is not only a tribute to the original materials used to create products, but also an inside joke with Lacore's friends who consider her the grandma of the friend group, because of her cozy personality.
"I hadn't sewed at all since 2009," Lacore said. "I'd never sewn without [my grandma] before starting Grandma's Scraps. Nevertheless, this kind of work lies closest to my heart."
Lacore has also worked as a special education paraprofessional, an AmeriCorps academic facilitator and a mentor for an adult with autism.
"I'm honored to be of service during these most unusual times," Lacore said. "And extremely grateful to be doing something I enjoy."