This week in Home Appétit, CHALK writer Alicia Marksberry teaches how to make one of their go-to, signature pasta dishes to warm you up as the weather starts to get colder.
To me, comfort food means carbs and spices, lots of them. This rosé pasta is my go-to comfort dinner and never disappoints. The tomatoes, cream and spices blend together perfectly to make a satisfying meal that always hits the spot, especially in the cooler months. When I make this for myself I always add a generous amount of crushed red pepper to suit my taste, but I leave it out when I cook for my family members who have a more sensitive palate.
Ingredients
A non-spaghetti pasta (penne, rigatoni, farfalle/bowtie, fusilli)
1 tomato, diced (Don't worry about making perfect cubes. It doesn't matter.)
½ yellow onion, diced
½  cup marinara pasta sauce
1 ½  tablespoon of Italian seasoning
Crushed red pepper to taste 
4 tablespoon of olive oil
3 cloves of garlic, roughly chopped 
¼ cup of heavy cream
A handful of spinach (frozen or fresh) 
Shredded mozzarella 
A pinch of salt
Yield: 3 servings 
Directions
Bring a pot of water to a boil with 1 tablespoon of olive oil and a pinch of salt. Once water is boiling, add the pasta and follow the cooking instructions. When the pasta is done, remove from heat and save a little bit of the pasta water to add to the sauce. Drain the rest of the water and set aside. (It's OK if it cools down a little. The warm pasta sauce will heat it up again.)
While the pasta is cooking, heat 3 tablespoons of olive oil over medium heat in a large nonstick pan. When the oil is hot, add in the garlic and Italian seasoning. Cook for about two minutes. Don't let the garlic burn!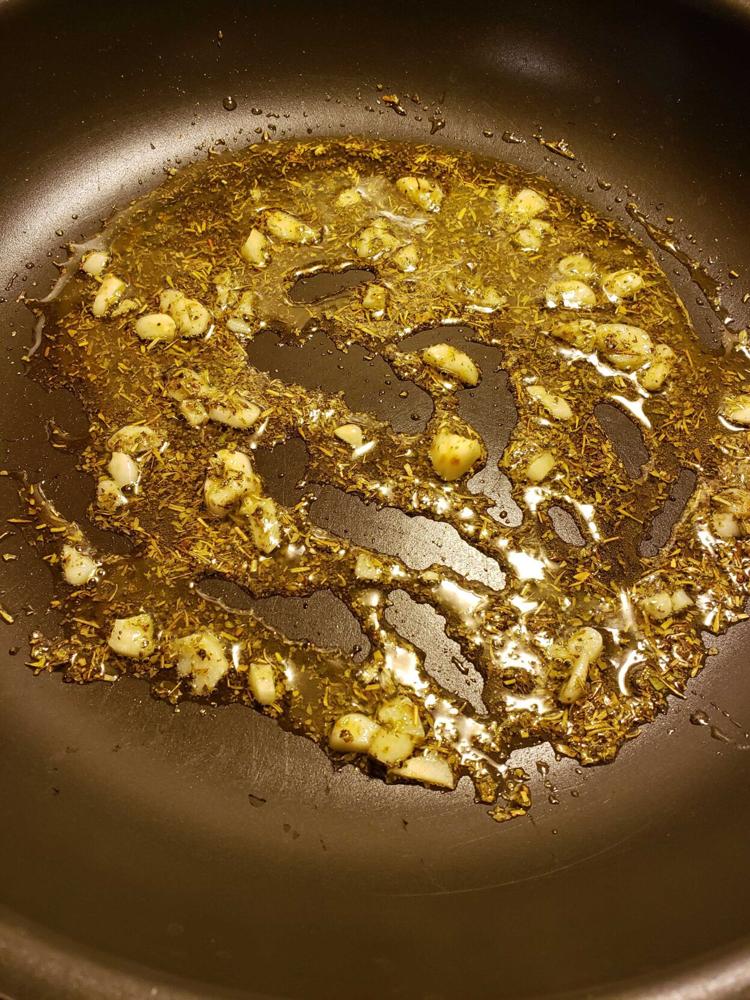 Add in the onion and cook until it's translucent for about three minutes. (Add any other veggies you want at this point.) Then, add in the tomato and mix together. We want the tomatoes to be soft and to mix in with the pasta sauce, so stir often and crush the tomato pieces with your cooking utensil as much as possible. Cook for about three minutes.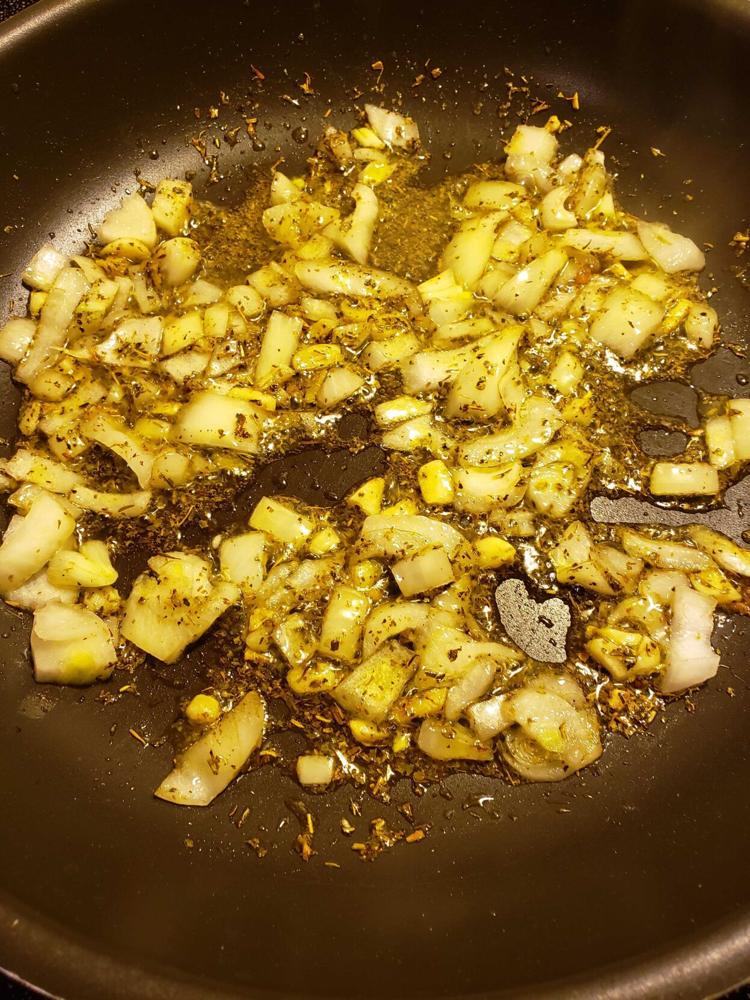 When the tomatoes are well crushed and the juice from the tomato has mixed together with the other ingredients, add in your crushed red pepper and your pasta sauce. Stir well.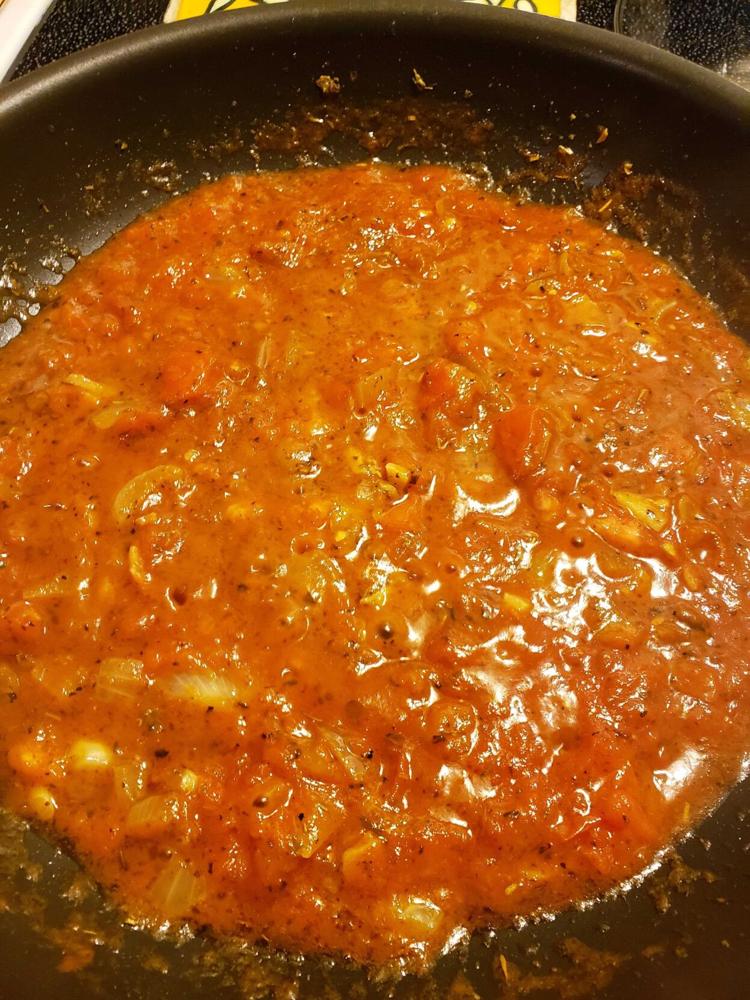 After about two to three minutes or once everything is mixed together and heated through (it should be simmering a bit), remove from heat and add your heavy cream and mix well. The sauce should be an orange color. Then, add the spinach and mix it in to let it wilt.
Combine the sauce and the drained pasta. Add the little bit of pasta water you saved and mix well.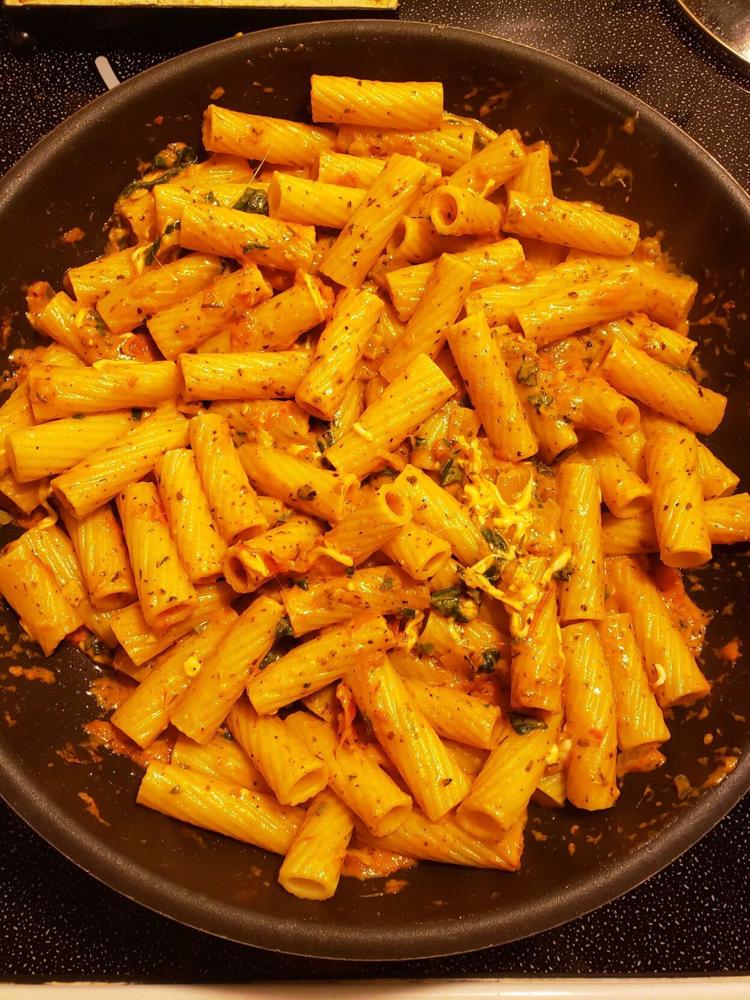 Add mozzarella to the pasta and sauce mixture and stir, or add it on top once plated.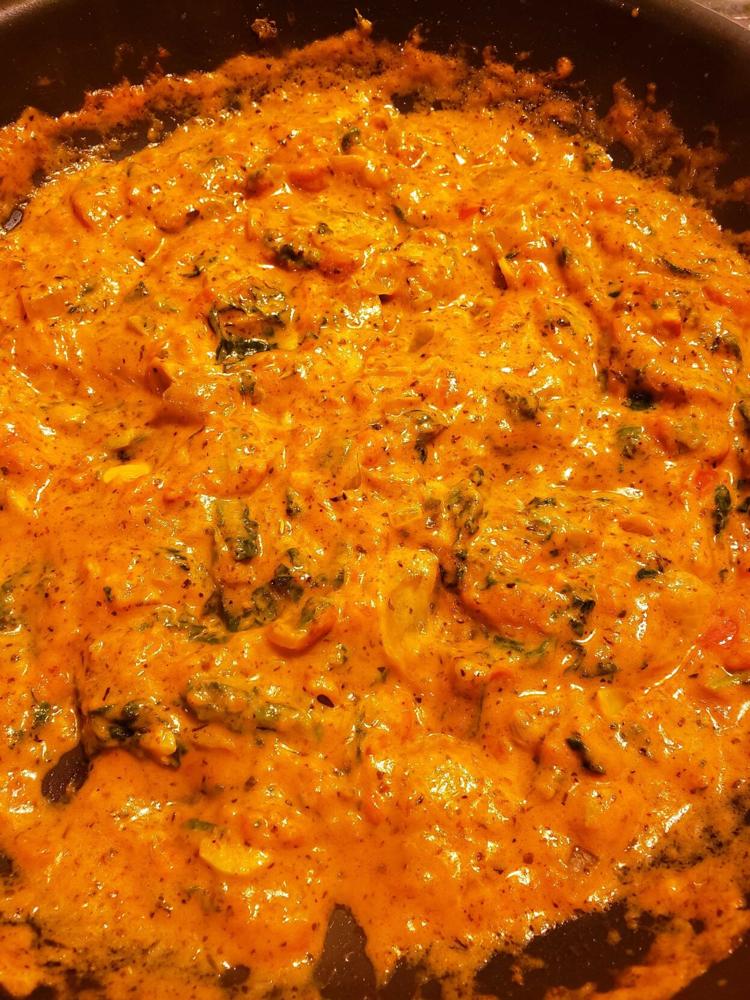 Serve and enjoy!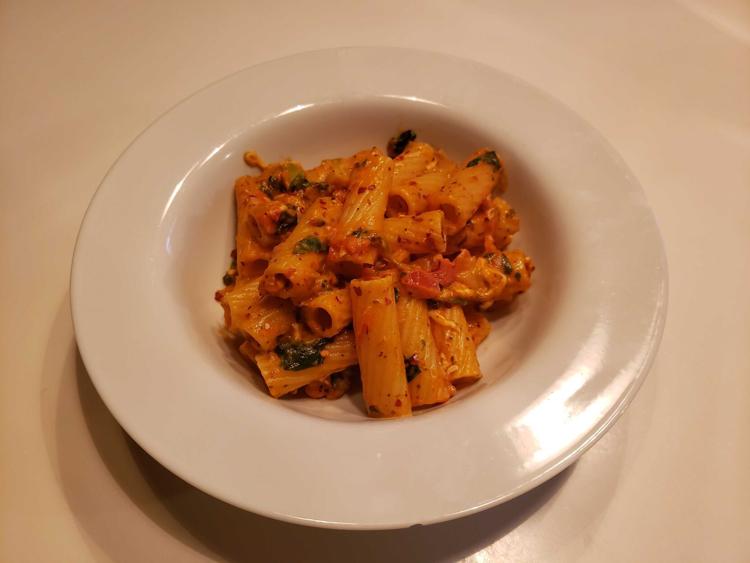 Tips
Feel free to add in any extra veggies or protein. I often add yellow squash or mushrooms to this recipe. Sautéed shrimp or chicken would also go well with this dish.

If you like spice but are making this dish for other people and some don't like spicy food, add the crushed red pepper to your pasta after serving it. 

If you're using frozen spinach, make sure to thaw first.