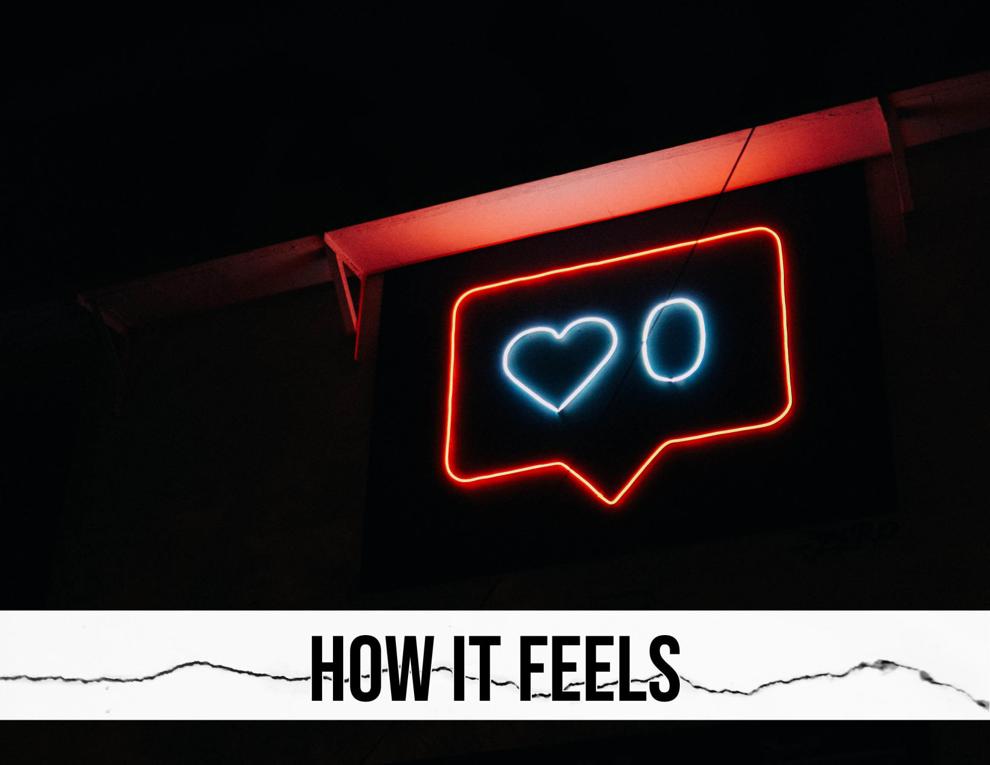 On January 16, *Aaliyah, a Lawrence resident and a former student at the University of Kansas who dropped out last year, was completely blindsided when she heard there was a pornographic video of her on social media that was posted without her consent. The video was uploaded on a popular Twitter porn page by her partner's ex-girlfriend who wanted to ruin Aaliyah's life. Here's how it feels to be the target of revenge porn. 
*Note: The source's name has been changed due to anonymity. 
I was at work in Overland Park and ready to be done with my shift when I got a random Snapchat message from one of my KU friends.
"Hey, did you know there's a porn video of you on Twitter?" he asked. 
"What! You can't be serious," I replied. 
I instantly clicked on the link he sent, and saw my face in the video that was posted on a Twitter porn account. I was furious and in utter shock. I was so angry that I couldn't even finish my shift for that day. I was upset that a private and very intimate moment was now displayed on social media for the world to see. The video was only supposed to be shared between me and my partner, who I had been seeing since October. We liked making porn videos together, but we had a mutual understanding that it was for our eyes only. It was also my first time seeing this particular video because he recorded it on his phone, with my consent of course. But now it was available for anyone to see and it already had over 150,000 views. I honestly couldn't even watch all of it because I was too ashamed. 
On the ride home back to Lawrence, I couldn't help but feel violated. I kept having these lingering thoughts: "Why was this happening to me? Why did he violate my trust? Why would he do this to me?"
When I came home, I texted him and accused him of posting the video.
"What are you talking about?" he said. 
I sent him a link to the video.
"Wow, I'm so sorry," he said. "My ex must've done this because she's the only person who would have access to my iCloud account." 
He explained that his ex is a bit possessive and hacked into his iCloud account, saw several videos of us and immediately got upset. She told him that she wanted to seek revenge on us and found some way to upload one of our videos on a Twitter porn page. The video was uploaded the day before I found out about it. 
I reported the video to Twitter five times and told all my friends to do the same. That didn't work. I even checked to see if Twitter had a customer support number I could call. That didn't work because Twitter doesn't have one.
I felt hopeless. I deleted the Twitter app on my phone because I received all of this unwanted attention from strangers and friends who wanted to know more about me and the video. My username wasn't tagged in the video, but people who knew me and commented under the video kept tagging my account. It made me cringe. I was applying for police academies, and I didn't want them to know about the video.
"Just remain calm," I told myself. "Everything will be fine."
I gave myself some time to process everything by working extra shifts and staying off social media. On January 28, Twitter finally sent me an email about the video being deleted. I was relieved. Although I felt better about the situation as time passed and me and the guy I was seeing remained friends, I couldn't stop thinking about how my body was exposed to thousands of people online. I probably never will.