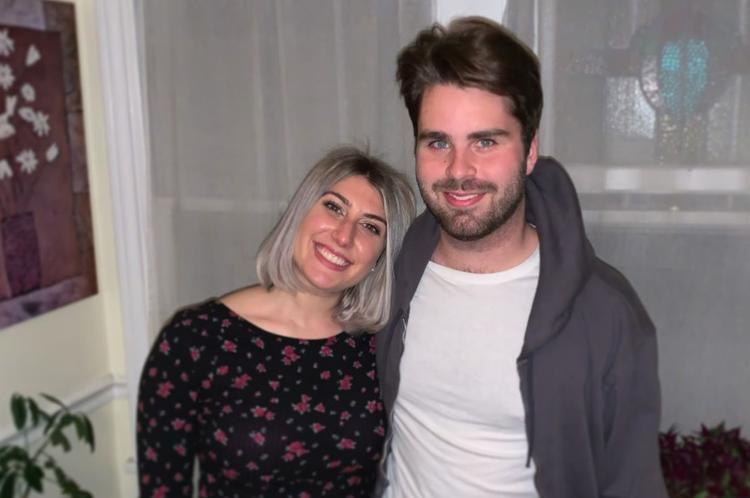 In the very first week on campus, freshman year, Isabella Nardi and Carter Giguere met living on the same floor of Hashinger Residence Hall.
Both graduating seniors now, their relationship has stood the test of time. It all started during Hawk Week in 2016. 
"I remember we actually never said hi to each other or anything. I just started showing him funny videos of dogs that I saw on Twitter," says Nardi, a senior studying psychology from Brookfield, Illinois.
Giguere, a senior studying information systems technology from Woodbury, Minnesota, added that some of his favorite memories came from watching movies in the sixth-floor lobby together.
"We were sitting next to each other, and she fell asleep on my shoulder for most of the movie," says Giguere. "That's when I realized I wanted to date her."
Nardi explains that they were just friends at first, but everyone else on the floor was "rooting for them to start dating."
After a few months, they did just that. Living on the same floor provided the opportunity to spend plenty of time getting to know each other.
"It didn't take long for me to know that I loved Carter," Nardi says. "We had spent a lot of time as friends, so it felt so natural and easy being together in a relationship and I had learned to love so many things about him."