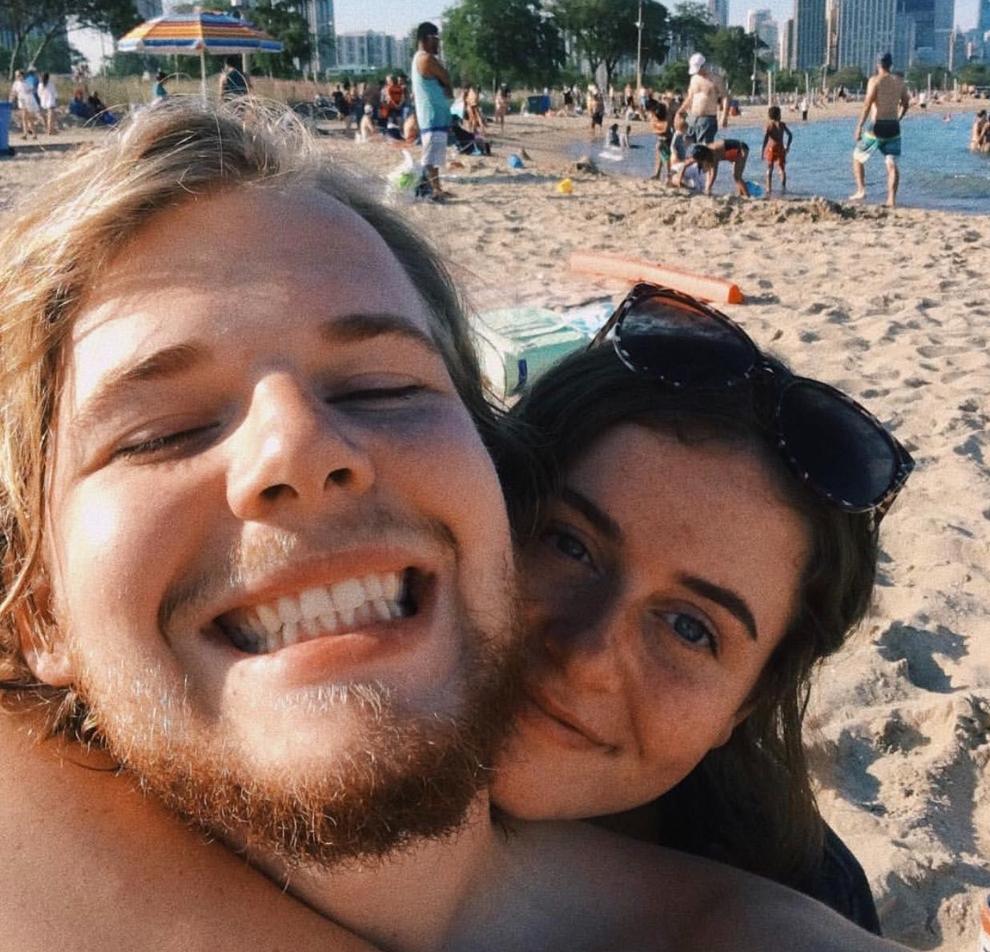 University of Kansas seniors Lexie Paige and Joe Milmine first saw each other while catering a wedding reception in December 2018.
"He motioned for me to come over to the bar," Paige says. "We talked for an hour about life, our family, friends and relationships."
The two were busy helping a newly-wed couple celebrate their big day, but later on that night they got a moment to themselves. 
After the guests had left the reception, Paige and Milmine sat down to continue their earlier conversation.
"There was something about her that felt so magnetic. She made me laugh harder than I had with any girl before," Milmine says. 
When she was trying to head home, Paige's car failed to start.
"It was pouring down rain, my engine was sputtering and it was clear I wasn't going anywhere," Paige says. "I walked over to the frat house porch and sat down to wait for AAA to get there."
As he was pulling out of the parking lot, Milmine noticed her sitting all alone. He decided to go wait with her. The two spent the next hour huddling close together until the mechanic arrived.
"When I saw her sitting there, I just couldn't leave her by herself. She was all alone," Milmine says. 
Since that night, the two have been inseparable. Although weddings are made to celebrate love, these two never thought that they would find it that December night.