Tonight is the spookiest night of the year, so it's time to ask yourself the dire question: what should I be for Halloween? Whether you're considering buying a costume or making one, here's the full report on what and what not to wear this Halloween, straight from the source. I spoke to Spirit Halloween employee Chasidy Ray and district manager Jill Kline to find out what 2019's Halloween costume forecast is looking like.
Trending-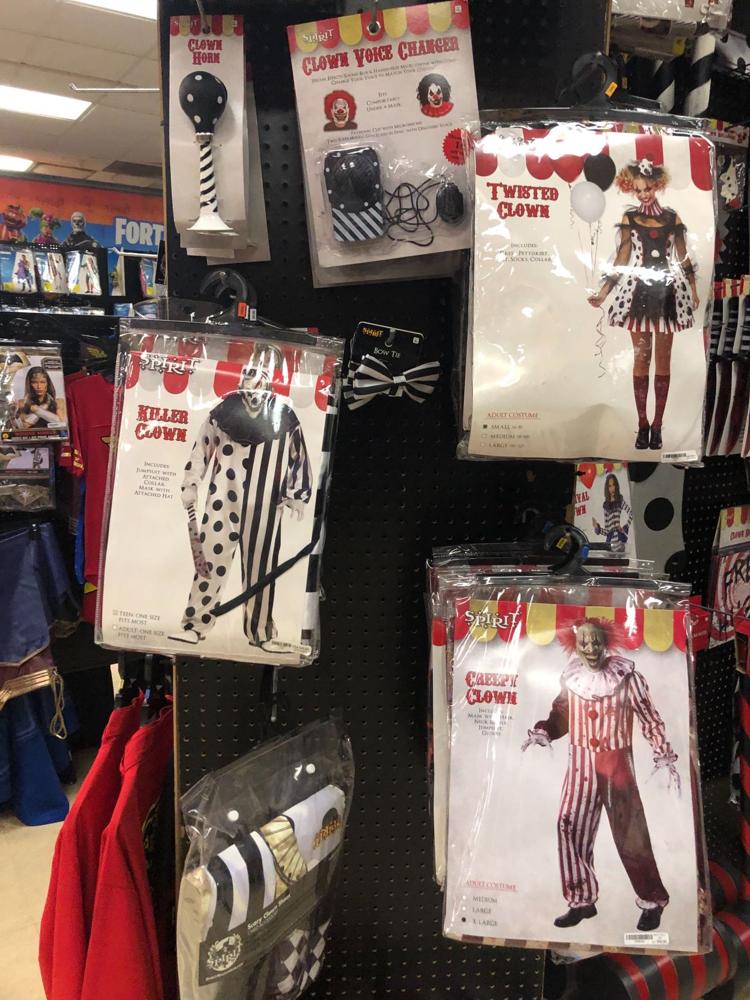 Clowns: You can thank the popularity of the "It" reboot and "Joker" for the amount of clown costumes you'll see this Halloween. There are all sorts of clown costumes out there: scary, funny and even sexy. "Pretty much anything they make in a female costume, they make a sexy version." Kline says.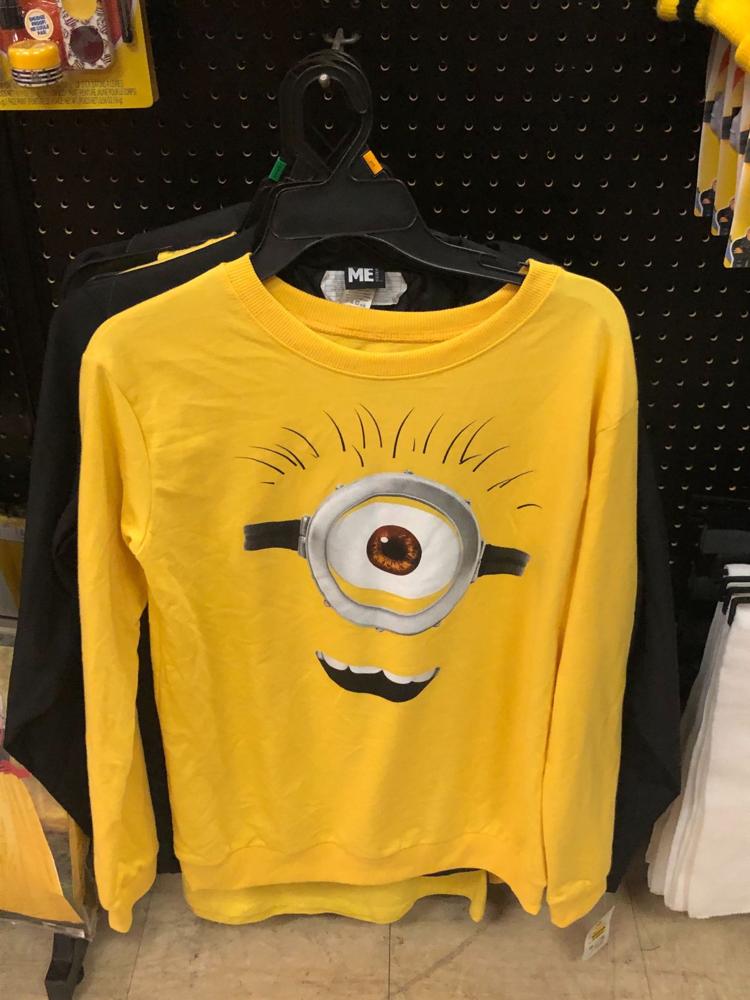 Minions: If you're like me, when you think of Minions you think of the adorable little yellow guys from the "Despicable Me" franchise who have tragically become the poster children of terrible Facebook memes your aunt Karen used to post every twenty minutes back in 2014. Somehow, at least according to Ray and Kline, Minion costumes are still popular, not only with kids, but adults as well. Spirit does not carry a sexy minion costume, but I'm sure somewhere it exists, although I hope to never see it with my own eyes.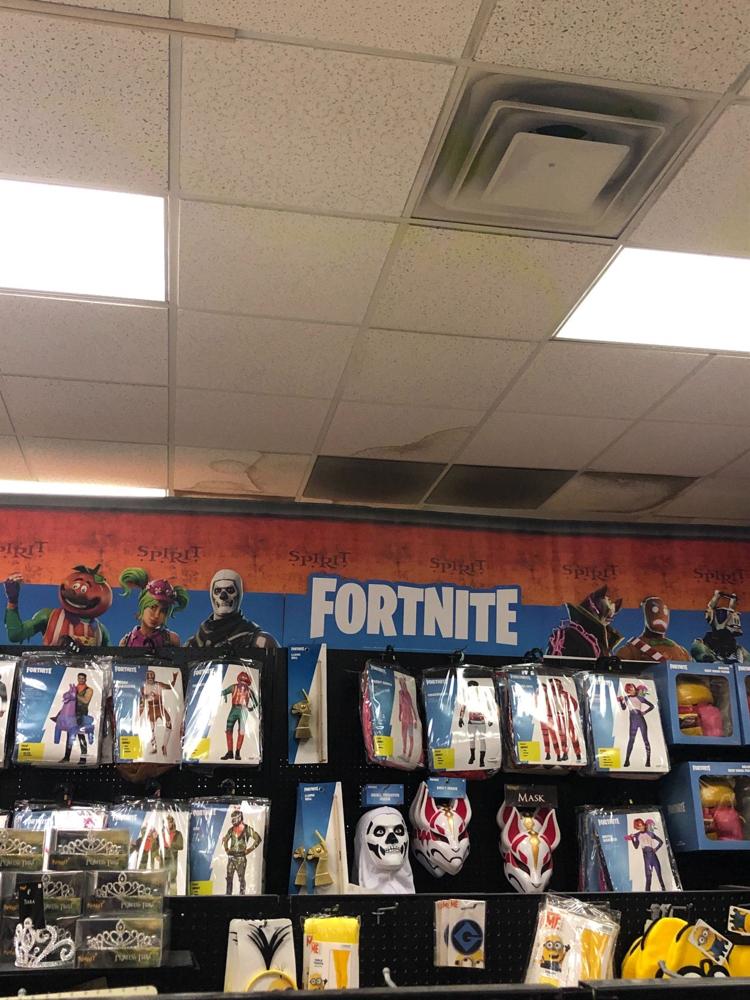 Fortnite: Every frat boy's favorite video game has come to life with Fortnite costumes available for girls and guys of all ages. The ones who buy the costumes the most are "actually the grown kids," Ray says. This trend is in a sort of purgatory for Kline and Ray, it's still very popular but they're already sick of seeing it. 
Overdone-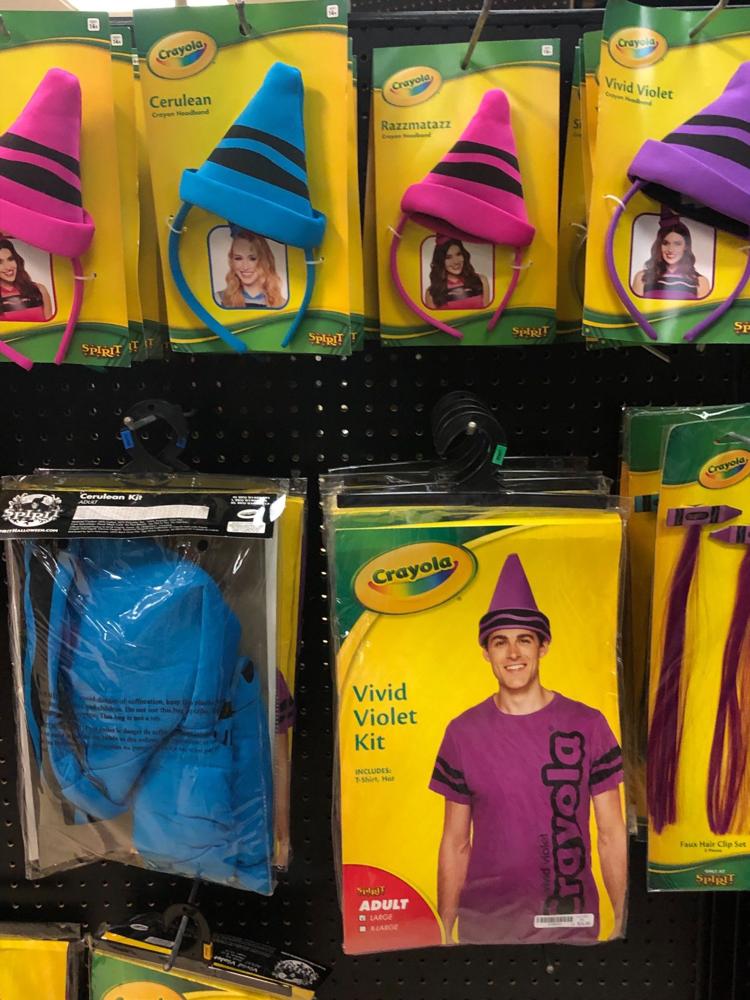 Crayons: Sure, it's a cute idea for you and your pals to dress as a pack of crayons and hit the town on Halloween, but the night goes south quickly when you mistake your purple for another group's purple and realize your idea wasn't so original after all. The crayon costume has been in existence since the dawn of time, and Ray and Kline say it's time to put the kibosh on the Crayolas. 
Angels and Devils: "Lots of college girls go as angels and demons" says Ray, adding that a lot of women head to the store's DIY section and pick out some frilly lingerie-style items to pair with their halo or horns. It's a classic combo made sexy, the perfect getup for you and your best friend to wear to the bars. Just know that Ray and Kline, as well as more modest individuals, will be shaking their heads in disapproval.
"Star Wars": The classic sci-fi franchise is full of unique characters who make perfect costumes, but it appears the Force is weak with these intergalactic-inspired costumes. "They're actually dying down on 'Star Wars,'" says Ray. This is surprising considering the popularity of the newer "Star Wars" movies like "Rogue One." Who knows, maybe with the December release of "The Rise of Skywalker," we'll see more Yodas and Darth Vaders again.