With wax piling up around him in his small kitchen in 1970, Bob Werts of Waxman Candles began to think like a business owner.
Werts did, eventually, become a business owner, and as the economy has waxed and waned over the last 50 years, Waxman Candles' flame still burns.
Werts says he was never in the business to make money, but to grow the company. 
"Things are always changing, so you just have to go with it," Werts says. "Maybe you don't make as much money as somebody else, but you have freedom [with a self-owned business]. That's what I love about it."
In 1972, Werts had rented a place on 14th Street and started to sell candles to college students and Lawrence locals.
On a Friday afternoon that same year, Werts got a phone call. On the other line was a company asking for 120,000 small candles. The next Monday, Werts called them back, gave them a price and made a deal.
Werts made a makeshift, rubber candle mold out of paper Dixie cups and ping pong balls with a golf tee glued to them. First, he filled the Dixie cups with liquid rubber, waited for it to harden and pulled it out. After that, he would fill the molds with wax and, again, wait for it to harden and pull it out.
Deb Werts, his wife, said he made 750 molds to make the 120,000 candles.
"[My friends and I] filled [the molds] twice a day, so we'd make 1,500 pieces daily," Werts says. "It took me about six months."
After another request for candles from the same company, Werts made a $10,000 profit. 
In 1975, Werts created his own line of candles — the silhouette candle. With that, he sold all around the United States in major cities' gift shows.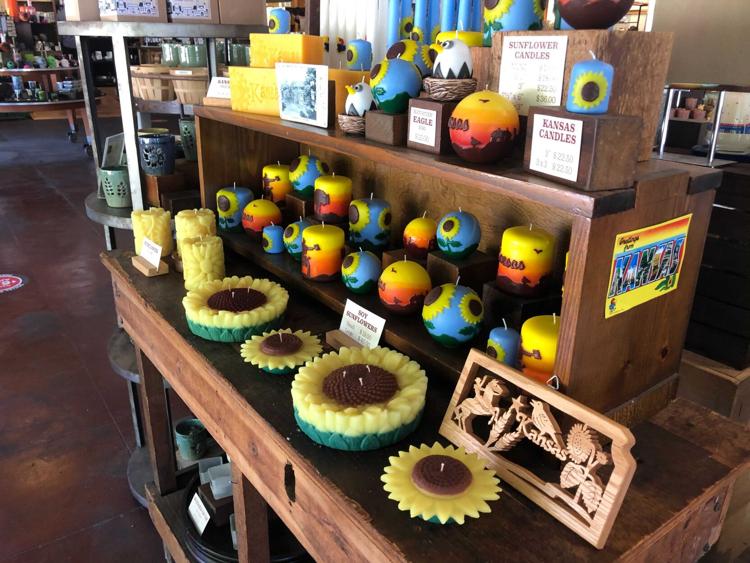 Towards the end of the 1970s, the oil embargo hit, which cut off political ties between the United States and the Middle East.
"[After that] wax became very hard to get," Werts says. "At that time, interest rates were at 20% and it was the first financial upheaval that had happened since the Great Depression."
The oil embargo began. Werts stopped touring. 
"I didn't want to go to the shows, sell the [candles] and then come back and make each piece by hand," Werts says. "It just became more than money."
Deb Werts, his wife, met him in 1982. She says the key to the company's success has always been the idea of being self sufficient.
"[The employees] have talents that [Bob] has needed," Deb Werts says. "The people who work for him have skills like carpentry, metalsmithing and welding which has helped [Bob] a lot."
Bob Werts says he makes between 400 to 500,000 candles a year which takes about 15,000 pounds of wax.
"Making a batch of candles takes all day," Werts says. "You don't just sit on a stool and wait for the wax to dry — it's a process."
Waxman Candles opened a second store in Chicago in 1996 with the Werts' son, Mitch, managing it. 
Since the coronavirus, Werts says their main focus has been working on the website to make Waxman more nationally known. Waxman has a number of sales from KU alumni that have supported the business for the past 50 years.
The waxy smell when someone walks in the doors of Waxman Candles, now located at 609 Massachusetts St., and Bob's dedication to the business have not changed over the past 50 years, as Waxman Candles' flame burns steadily.