University of Kansas graduate, teacher and published writer Rebekah Taussig released her first book titled "Sitting Pretty: The View From My Ordinary Resilient Disabled Body" this August 25.
Taussig's deeply personal work explores the idea that all bodies should be represented more broadly around the world, and is written from her perspective as a woman with a disabled body.
Taussig says that "Sitting Pretty" is less about what having a disability is like and more about how others see their bodies in general.
"You look at the cover and there is a woman in a wheelchair so you think, 'This is a book about disability or for disability,' and I think that is not exactly how I see the book," Taussig says. "To me, it is much more thinking about our bodies more broadly, and the structures around them, and the way the world has been built both physically and tangibly."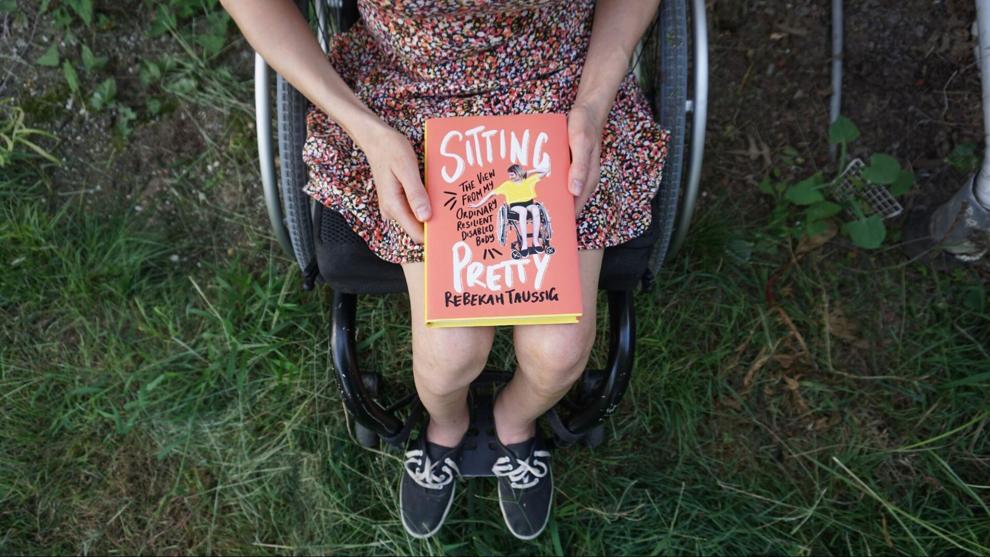 "I think that as a disabled person, I am kind of at a unique position because it is very obvious that the world is not built for me, but I think in a lot of ways, it doesn't care for most of our bodies," Taussig continues. 
For Taussig, writing has helped her better understand who she is as a person, and she regularly uses it as a tool to organize her thoughts and feelings.
"Writing is the way I come to understand something. I think I do my best writing when I am confused, or overwhelmed, or tangled up about something," Taussig says. "It has been invaluable for me in terms of figuring out who I am." 
Before publishing her own book, Taussig wrote poems in elementary school which ignited a love in her for writing. This passion transitioned to an undergraduate degree in creative writing at the University of Missouri-Kansas City. She then began to pursue a PhD in literature at the University of Kansas which sparked her interest in more personal work.
"While I started getting my PhD, I ended up writing creative nonfiction for the first time," Taussig says. "That was the first time I had ever written more personal essays."
When Taussig first came to KU, she was set on writing academically, then shifted to more of a focus on creative writing, which transferred into a PhD in creative nonfiction and disability studies.
"I grew as a writer in terms of learning how to articulate my ideas and have other people understand them," Taussig says. "Alongside that, I started engaging more in creative writing, and so I think a huge part of what happened at KU was the combination of being able to take the density and then express it creatively and playfully."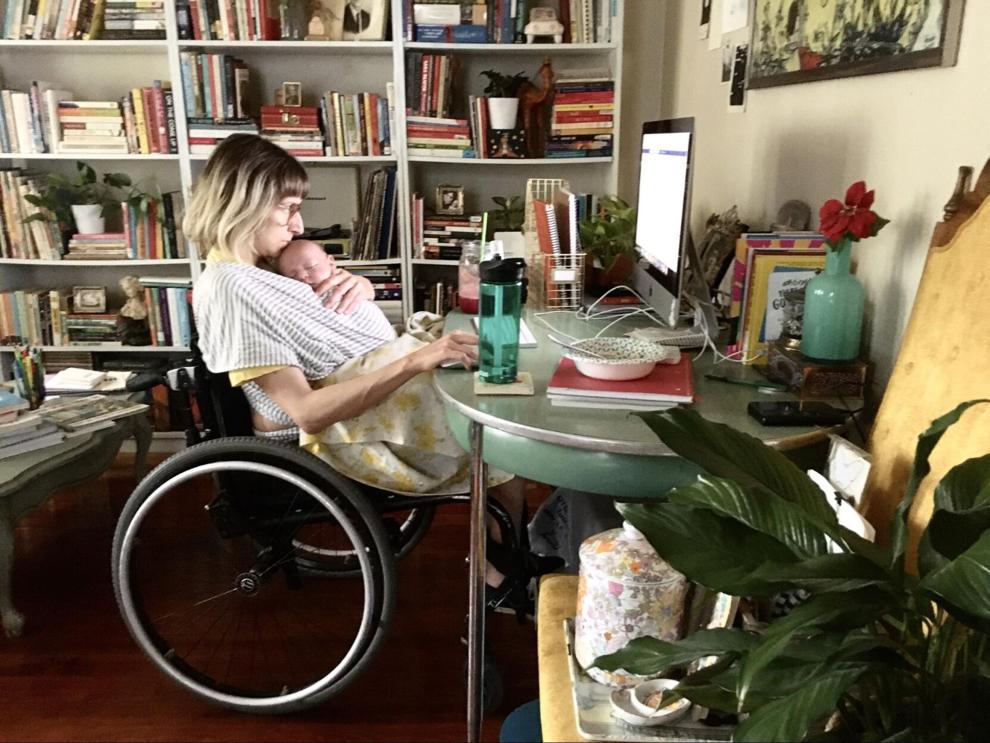 When it came to the beginning stages of her book, the idea first started when she began writing memoirs for her Instagram. Taussig then began to notice she had an audience that cared for her writing and wanted more. 
"My agent was the bridge that was like 'I see what you are doing, you have this fire to write something bigger. I think I can help you get there,'" Taussig says.
Because her audience has continued to grow since the publishing of her book, Taussig has been using different methods on Instagram in order to stay engaged with her followers. She often makes posts about welcoming new people and asking her followers to introduce themselves.
"As it [her Instagram following] grows, I want that space to be genuine and safe for people," Taussig says. "I don't see it as a space where I am pushing out content and then watching from a distance. I want to be in that space with people [because] it is fulfilling."
Now that her first book is published and available to read, Taussig is starting to work on other projects. 
"I am looking into a lot of directions right now and I am dipping my toe in other genres," Taussig says. "There are some exciting things I am looking toward and hoping to chase down." 
For more information on "Sitting Pretty" and Taussig's other work, visit her website at https://rebekahtaussig.com/.