Liam Chewning, a senior film major from Olathe, had a vision for a short horror series that finally came to fruition after over a year of writing and planning. Filming for the first episode of "The Wrong Year at Morrow Manor'' began in late October, starting the process of Chewning's first full-length project. 
"(The project) is a 12-part cosmic horror comedy that takes place over the course of a year," Chewning says. "Three college students take up residency in a haunted house and must learn to live with the absurd horrors that await them."
The project is a collaboration of Chewning, his roommates and several other friends and actors. Rather than having a clear hierarchy of job roles, the crew works cohesively, contributing in all areas where help is needed. Daniel Paese, a film major from St. Louis, is a key member of the project and an aide to Chewning.
"I make Liam's vision come to life through camera work, sound and editing," Paese says. "My job is to put his idea for the series through a visual lens. There are other members that help me out with that as well." 
The episodes will be shot in black and white and feature petty crimes that lead up to punishment from a wide variety of horror characters. 
"(The series has) got everything. We have ghosts, imaginary clown friends, a laundry monster, vampires and dolls — you name it, we've got it all," Chewning says.
Petricia Hall, a theater major from Salina, is an actress for the series. She says that she is fond of the project and finds it timely with modern justice issues. 
"The story is applicable to our justice system," Hall says. "It is scary and as it builds, you wonder, 'Oh my god, what did this person do to deserve this horrific punishment?' but then you find out it was for a parking ticket. It is a comedy in that way." 
For the series, Chewning drew inspiration from the 170-year-old house that he and his roommates moved into — a house that survived Quantrill's Raid during the Civil War. The project is also being filmed there.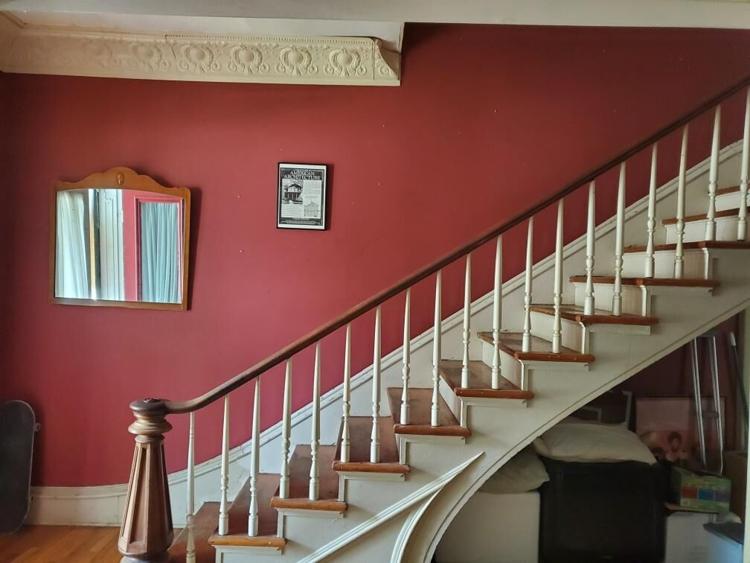 Chewning's work is also inspired by the genre of horror itself and author H.P. Lovecraft's work. 
"I find that I am drawn to the horror genre, which is strange because I was a very frightful child. I think it now gives me comfort to feel a sense of childlike dread," Chewning says. "I just wanted to see a cosmic horror comedy, and I've never seen that, so I decided I should make it."
Chewning's film background includes a job with a small production company in Lawrence, but he has dedicated most of his time to writing.
"My background is mostly just writing. I've been writing for as long as I can remember," Chewning says. "I love it, and it's all I want to do. I love the stories that come into my head, and they're all I can think of until I've finished them." 
Chewning looks forward to wrapping up the pilot episode and completing the rest of the series before they move out of their house in a few months. However, the work won't end there. Chewning says he has plans for another project once they wrap. 
"We are working on a project called 'The Silent Guardian.' It features a character who goes around punishing petty crimes with excessive force," Chewning says.