Spring 2019 KU graduate Mattie Karr will show her selected senior film "Clinton Cannibal" — a long-awaited project — at the No Coast Film Fest this October. 
The film follows two young siblings who find a severed hand in the woods while on a camping trip at Clinton Lake and race to find the rest of the body. Karr describes the film as a modern take on "Hansel and Gretel."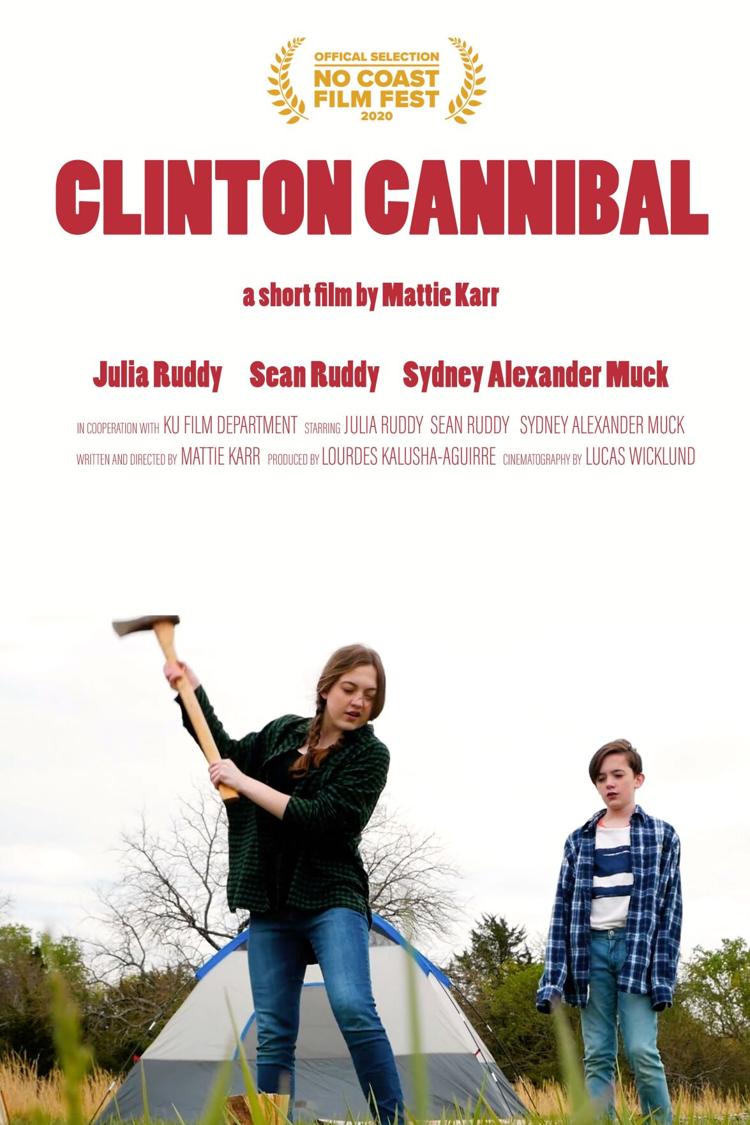 "It's a weird story and so many times I was like, 'Does this make sense? Is this too weird? Is this fun and exciting?' But I think it turned out pretty fun," Karr says.
The film was in production for the entirety of Karr's senior year due to its long editing process. It began as a project for her intermediate film production class, but when she graduated in May 2019, Karr says she was too busy looking for jobs to finish it. It wasn't until lockdown due to COVID-19 this year that she had time to complete it. 
"[The lockdown] gave me all this free time to work on 'Clinton Cannibal' and to actually sit down and commit to it," Karr says.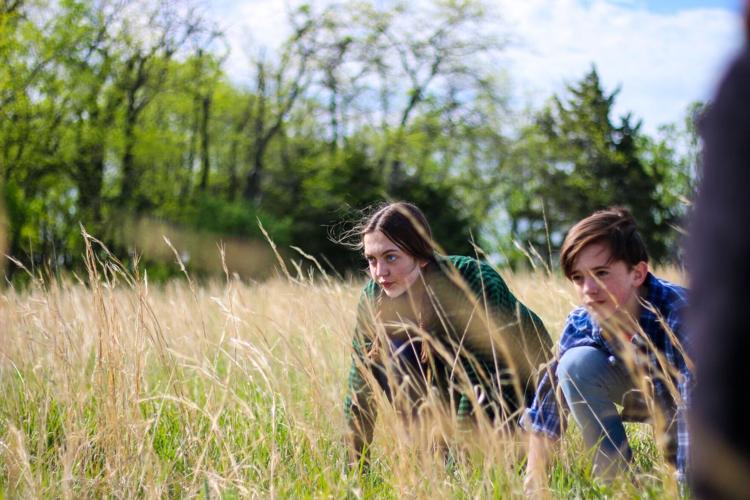 Karr was happy and relieved to have finished the film because she wanted to submit it in time for summer film festivals. However, she was unsure if it was going to be chosen for any because, before the No Coast Film Fest, she was rejected by three of the six festivals she applied to.
"I have no idea if it'll win any awards, but I'm just really grateful and excited that it was chosen to be featured," Karr says.
Beginning in 2019, the No Coast Film Fest is based in Emporia, and displays short films from established and up-and-coming filmmakers from the Kansas area, according to its website. 
The No Coast Film Fest will be streaming its selections, including "Clinton Cannibal," virtually this year due to COVID-19. Before debuting at the festival, Karr released and debuted the film on her YouTube channel.
Karr says her interest in movies began when she was 10 years old and saw "The Chronicles of Narnia: The Lion, the Witch and the Wardrobe" for the first time. The film ignited a love for big-budget adventure movies with top-notch special effects like "The Lord of the Rings" and "Pirates of the Caribbean." 
Additionally, "The Chronicles of Narnia" inspired her interest in stories about family and films shot outdoors. Karr says she believes stories about childhood are something all people connect with, and despite its difficulty, she loves the effect outdoor shooting has on film.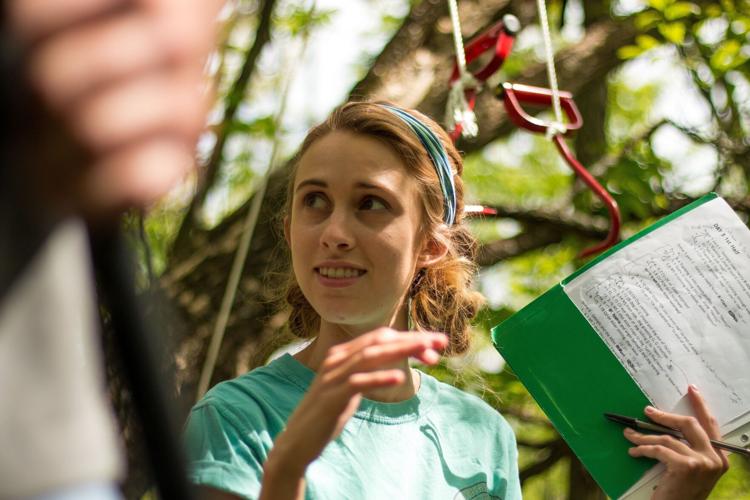 "[Outdoor shooting] has an earthy nature to the shooting which adds this level of adventure and fantasy to the movie," Karr says.
This can be seen in her film "Clinton Cannibal."
Karr started watching behind-the-scenes footage of these beloved movies and admired how much work and artistry it took to create big productions like these.
"Ever since I was a kid, I've always been an artist, so when I saw the extension of art into movies I was like, 'I have to do that,'" Karr says.
Lucas Wicklund, the cinematographer of "Clinton Cannibal" and a former classmate of Karr's, believes what makes Karr a great director is her drive, openness to new ideas and never-ending positivity.
"She comes and hits you like a freight train and leaves positive vibes where she's gone, even in terrible situations," Wicklund says. "I've been stranded on the side of the road with her when two cars have failed on us and it's still a happy day."
For aspiring filmmakers and artists who struggle with motivation, what helped Karr move past that was the idea of "putting skin in the game," she says. This advice, which continues to impact her filmmaking, means to sacrifice something whether it be time, energy or money.
"As long as you have that initial grit that you're going to start it, I think you'll find the people and circumstances to help you," Karr says.
The 2020 No Coast Film Fest will be Oct. 9-11 and will be streamed live on their website and Facebook page.