Paige Schaeffer's recent art gallery, "I Needed Color," featured vibrant abstract paintings. The pieces were filled with detail and radiant color, reflective of the artist's wishes for joy and wonder. 
"I made these paintings when I really needed positivity and color in my life. Especially in these times, I think everyone needs color," Schaeffer says.
Schaeffer, a soon-to-be visual arts graduate from Naperville, Illinois, premiered her first solo art gallery at the Kansas Union Gallery on the last weekend of August. The show was originally set for March, but rescheduled due to COVID-19.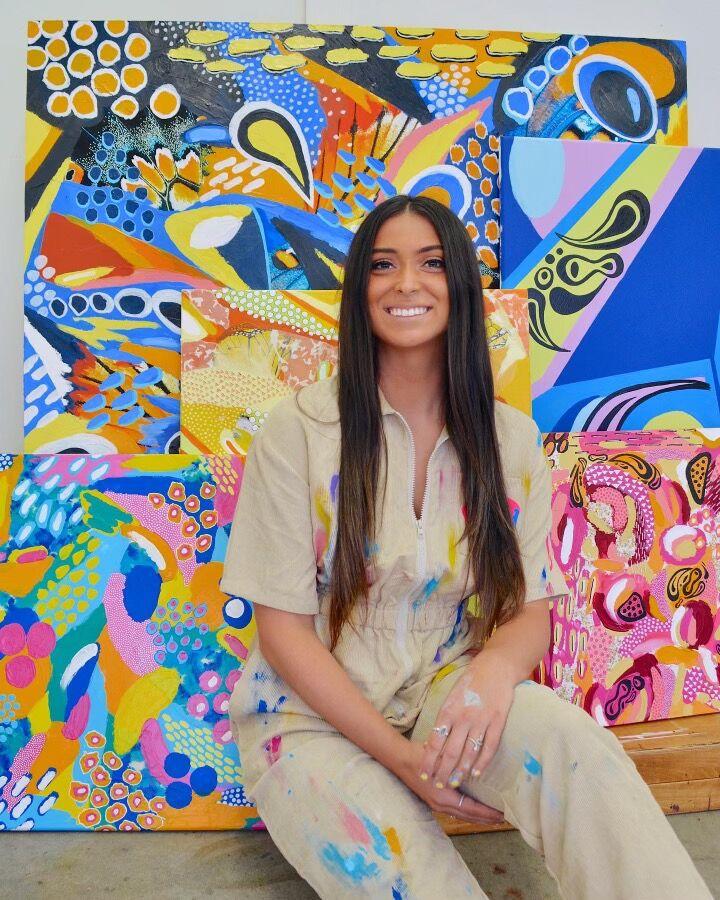 "I had never had my own solo show before," Schaeffer says. "It's honestly mind-blowing that I had a whole gallery of my work. It was a dream come true." 
Schaeffer dedicated her entire fourth year to creating pieces for the show. She was set on abstract, colorful paintings from the very beginning, and was inspired by life's simple joys. Her painting titles, such as "Keep Life Colorful" and "Dive Into My Dreams," reflected her inspiration.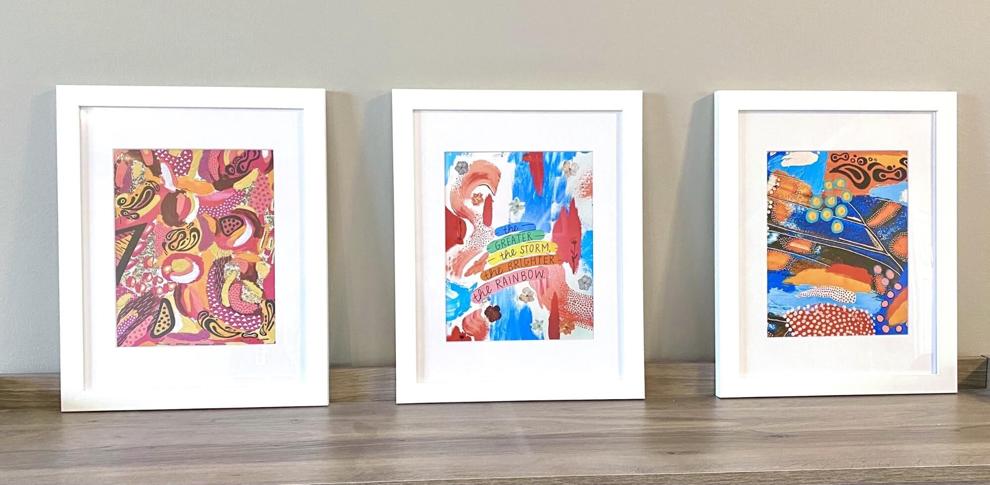 "I found my voice through abstract art. For my show, I wanted to evoke wonder and joy within people," Schaeffer says. "With an abstract painting, it should be a new experience for the viewer. I wanted every single painting to cause a different emotion."
Before committing to visual arts, she spent three years in KU's School of Architecture and Design, but felt the work was rather unrewarding.
"I had always been an artist growing up, and I just felt like it wasn't meant for me, so I switched to visual art halfway through my junior year," Schaeffer says.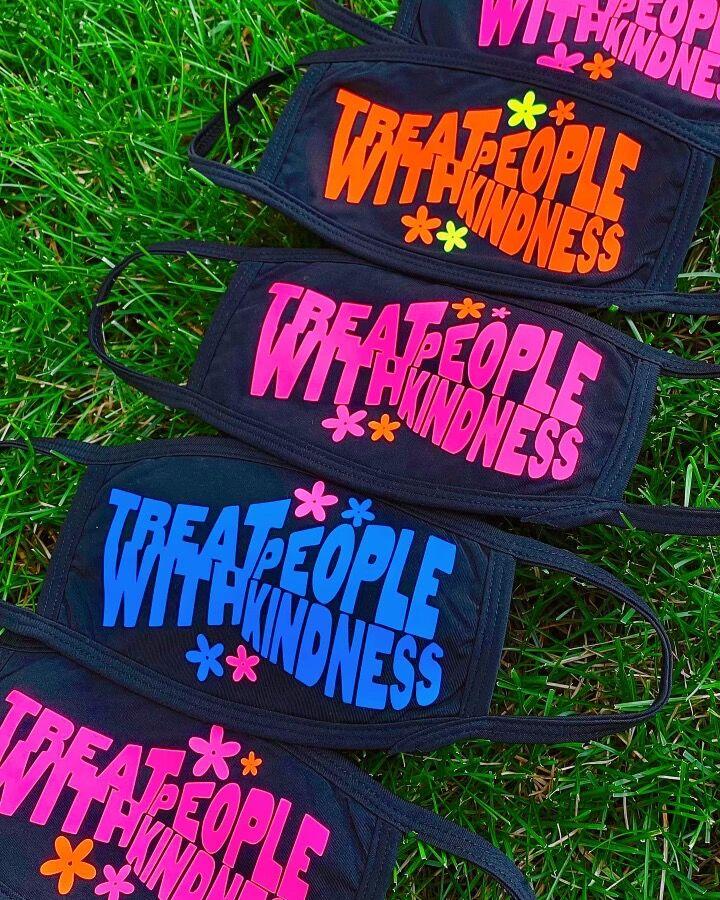 Early this year Schaeffer extended her artistic endeavors to Etsy, where she sells handmade clothing, masks and art prints. She has recently put new additions to the shop on hold to pursue graduate school, but experienced great success in the few months it has been open. 
"In January I decided to make an Etsy. I made artist prints, but then I got a Cricut [machine for printing vinyl stickers and iron-ons], which pushed me to start selling tye-dye," Schaeffer says. "I saw really cute quotes like, 'Block his number and enjoy your summer,' and other things that I thought could be cute on a shirt."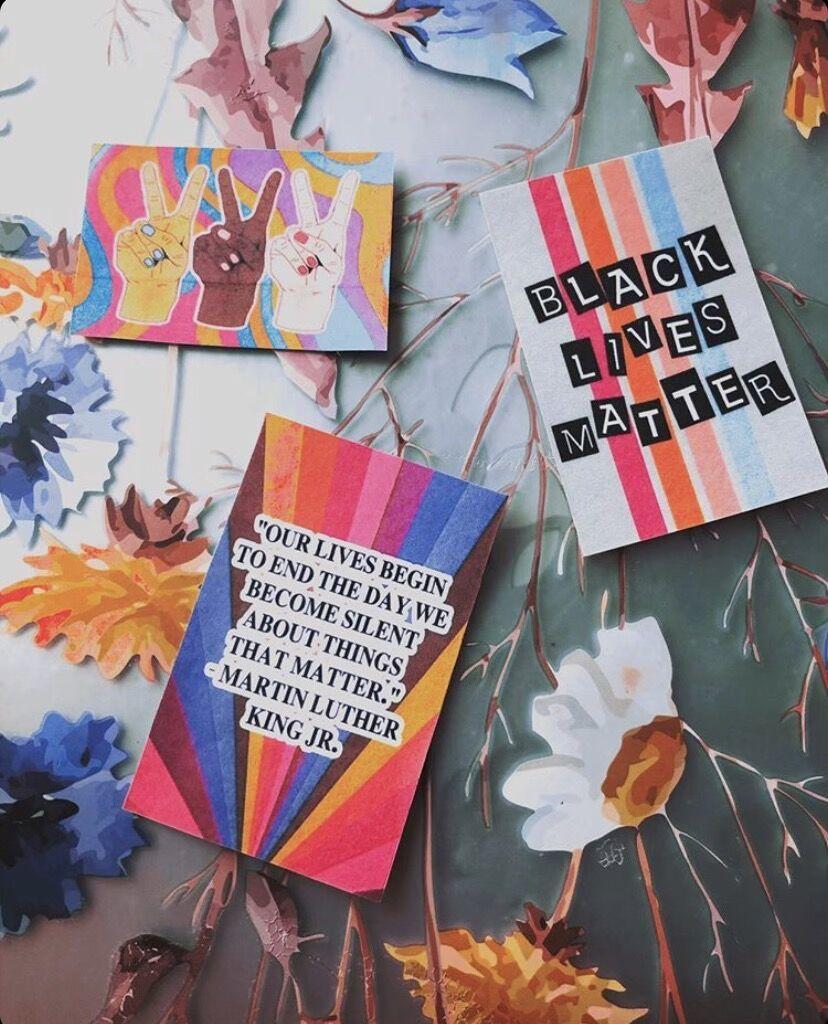 When the Black Lives Matter protests began this summer, Schaeffer adapted her shop's offerings to promote activism and donated 100% of the profits to Black Lives Matter organizations. 
"I sold $250 worth of stickers," Schaeffer says. "That was super rewarding, and something I've never been able to do with my art before."
With the conclusion of her gallery, Schaeffer is focused on graduate school and a potential career in set building for TV, movies and music videos. She is also considering an eventual move to the west coast, but she does not ever plan to stop creating art.
"I'll continue to be an artist my whole life, but it will just be more of a hobby now. I want to have a solid career in the creative field," Schaeffer says. "The art show was a good start and a good close to my art career."