During the past months leading to the presidential and local elections, Lawrence businesses have been using their platforms in various ways and advocating for the community to exercise their right to vote.
Love Garden Sounds, located on Massachusetts St., displayed large signs in their store front windows urging the community to vote. The store also had the League of Women Voters post outside their store to help inform the community and register people to vote.
"If you don't [vote] then you are relying on other people to decide for you," says Katie Ashmore, an employee of Love Garden Sounds.
Love Garden Sounds has one particular sign with multiple banners that spell out "VOTE" in their storefront. These banners were created four years ago for the 2016 presidential election by a local friend, Ashmore says. 
The act of encouraging voting in the community is extremely important this election, and businesses have the opportunity to advocate for that engagement.
"Voter suppression is a major problem in our country," Ashmore says. 
Wonder Fair, a Mass. St. business specializing in stationary supplies, is also using their resources, specifically on social media, to advocate for civic engagement.
"As business owners we have more of a platform to inform the community," says co-owner of Wonder Fair Paul DeGeorge. "We want people to feel empowered to make change."
Wonder Fair continues to post creative images on their Instagram to promote voting, including posts informing viewers on voting dates, how to register early and how to make informed and progressive choices.
"One vote can make a difference," DeGeorge says. "Make it count– do your homework."
These businesses have not only been active during the presidential election, but the local elections this past August as well.
"We particularly focus on the local side," DeGeorge says. "For example, we were very active in the Democratic primary that happened in August."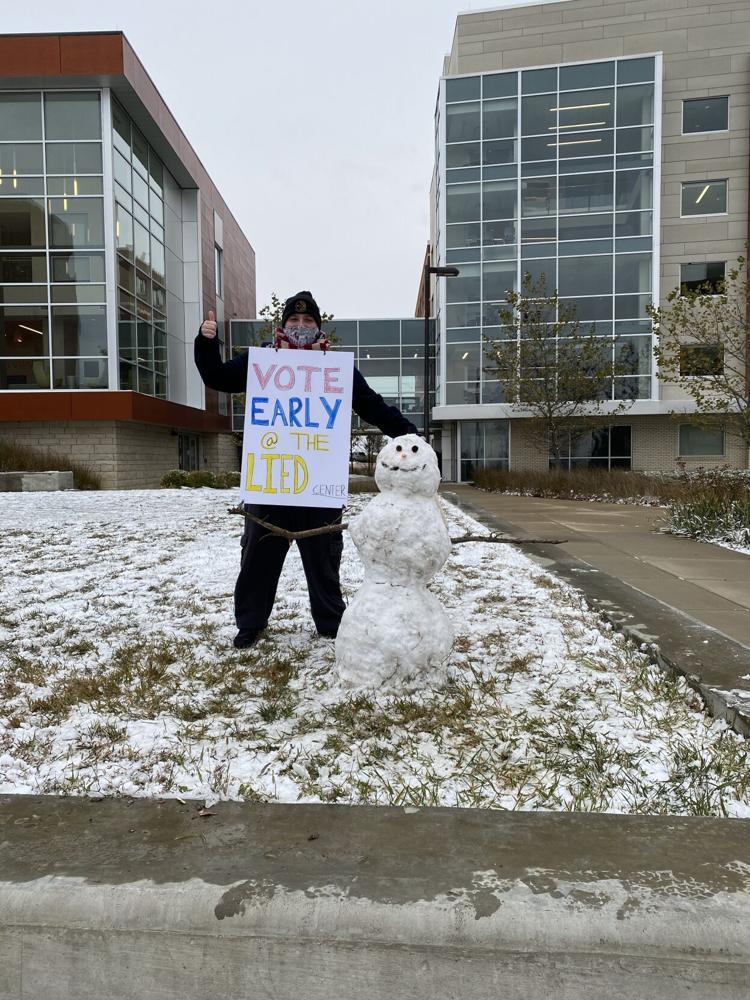 This past August, Wonder Fair posted information on their social media websites about local elections. Information in their past posts were similar to their more current ones.
"People don't think their votes matter– it does," DeGeorge says. "We saw that this August in the primary, where Shannon Reid won in District 2 by three votes."
The Lied Center has also partnered with Student Senate this year to encourage student voting. The Lied Center will host a voting site on election day at 1600 Stewart Dr., giving students the opportunity to vote on-campus for added accessibility. 
"Ultimately [the results] are going to affect you," Ashmore says. "And if not you, someone else."