The wooden letters of Banagrams brought Lawrence resident Bea Strelow to the Granada on Nov. 1. Scattering the letters across a table, Strelow and her best friend create words at random; words they will search up on Spotify or other music streaming platforms. So when the word "CRUMB" appeared during their game, Strelow had no idea she had found her new favorite band.
"Since then, I've just been obsessed," Strelow says. "I've been waiting forever to see them live."
After nearly a year of pandemic-brought silence, the Granada reopened their doors in the fall to serve Lawrence as a premier community venue again. Strelow, a photographer originally from State College, Pennsylvania, joined over a hundred other Crumb fans at the Granada on Nov. 1 to catch the Boston-based band on their international Ice Melt tour.  
"[The Granada] has had such a good lineup for a while now," Strelow says as she presses herself against the barricade a couple feet from the stage. "But [Crumb] has to be my favorite band they've had so far."
A line filed through the door once the clock struck 7:30 p.m., and a mob of Doc Marten's and vintage jeans eagerly moved forward into the venue. The crowd was diverse in size and age; groups of KU students lingered at the bar, young and old couples swayed to the background music, and lone music lovers, like Strelow, waited patiently for the show to start. 
"I don't really know what I'm expecting" says Finnegan Huerter, a Lawrence resident brought to the show with his girlfriend. 
And most people at the Granada that night would have agreed. When the lights dimmed close to 8 p.m, a silence fell over the crowd as two people appeared on the stage -- a man in a superhero onesie wielding a bass guitar, and a woman with multicolor butterfly clips in her hair and marble-patterned gloves drawn up to her elbows. Then, a prelude of lullaby music from a unicorn-shaped music box rung through the speakers -- the audience holding their collective breath.
duendita, Crumb's opening act, warmed up the crowd with an ethereal, experimental sound accompanied by lead singer Candace Camacho's soaring vocal range. Camacho expertly mixed vocal and music tracks together live on stage, pulling the crowd in with each song. Her voice achieves impossibly low octaves, complimenting her vocal effect techniques of layering, distorting, and transforming. 
The New York City based artist creates anthems for the untouchable, magical, and existential people of the world in her newest album, direct line to My Creator. The crowd, initially thrown off by the unicorn music box, fell in love with her and her distinctive sound quickly. Between songs, Camacho and the crowd eagerly interacted with each other through pleasant conversation and compliments. Although the New York native says she found Kansas as boring as she assumed the Sunflower State would be, she admits her love of the Great Plains and plans to visit the Yarn Store on Mass. St. on her return trip.
"Hopefully, you'll want to have us back," Camacho says when ending her set, the audience pleading that she return with cheers. 
When the pink-purple lights and fairy dust settled following duendita's set, the audience's anticipation for Crumb grew more and more. However, people were in collective agreement that duendita absolutely rocked. Staring over the shoulder of a venue security guard, I watched as they searched duendita on Spotify and added all her music to their personal library of liked songs. 
"I've never heard a voice like hers before," Sterlow says to me when I reunite with her after the set. We both agree that the moment Camacho harmonized with herself stole the show, a fellow audience member next to Strelow pipes up to agree with us.
Between sets, the audience kept growing restless. Threading myself through the crowd, I caught brief snippets of conversation in the audience of some predicting the set list and others strategizing the best place in the venue to stand. I barely had time to snag a lemonade from the bar before the Granada's interior was bathed in red light. Immediate hollers and whistles push the crowd towards the stage as band members began to make their way out.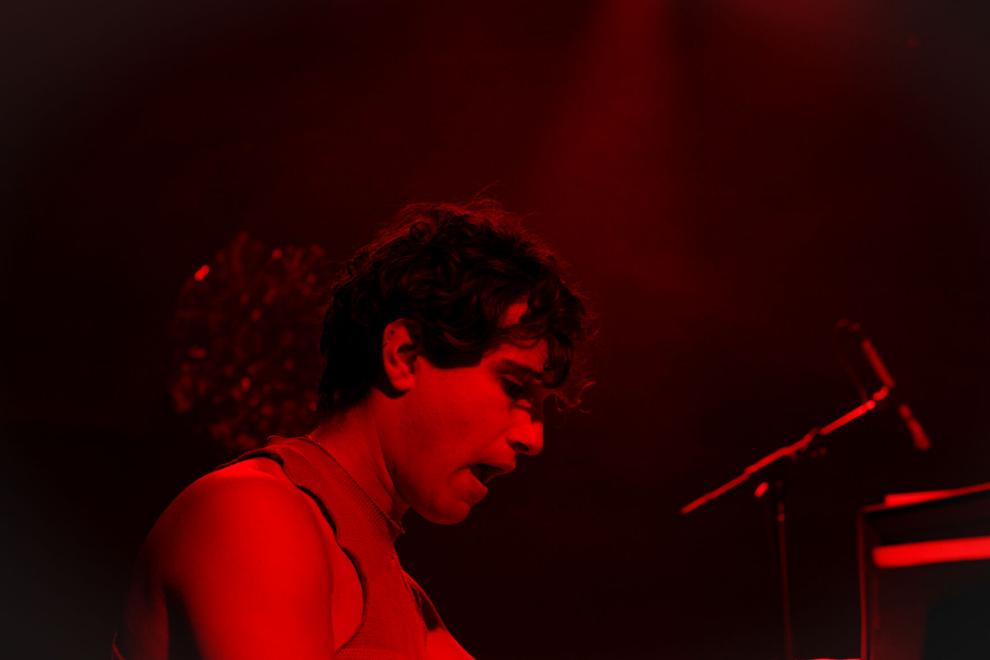 Even from observing the band members themselves, it is evident Crumb is completely its own thing. The keyboardist (and a surprise saxophone soloist) shuffled onto the stage in a pair of socks, settling himself behind his instrument. From the first few notes, awaiting the lead singer, the band members let their music overcome them. They danced and bopped their heads with enormous grins; not even after a minute of being on stage. 
Lila Ramani, the band's lead singer, walked on stage and greeted an enthusiastic crowd with a simple wave of her hand. Wasting no time, the band kicked off their set with "Up & Down," a track off their newest album Ice Melt released this year.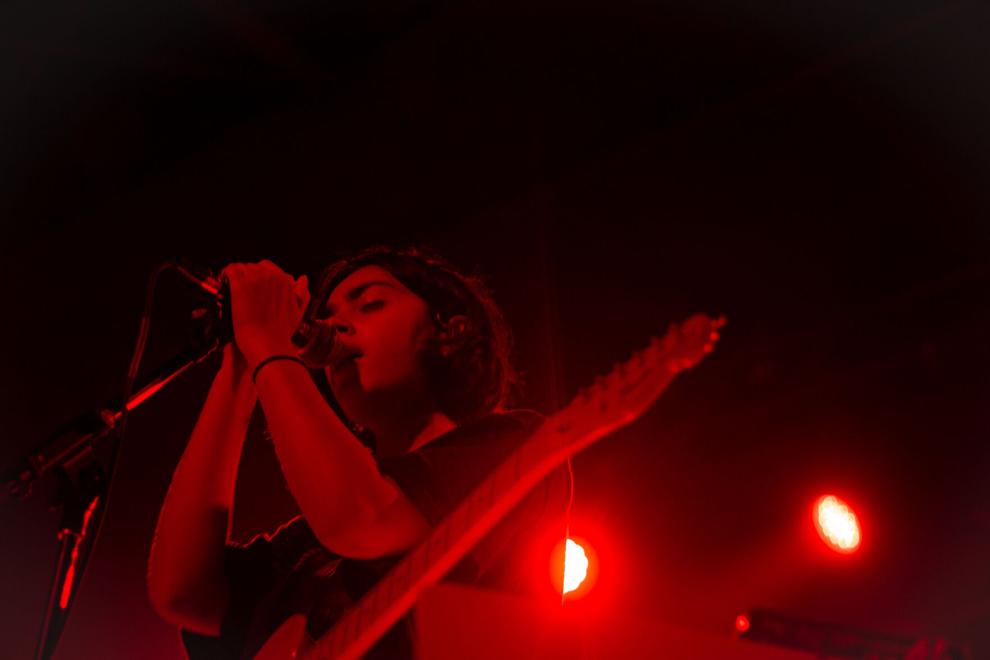 Crumb's music is indulgent and eerie, but still extremely easy to groove to. Ramani encourages the crowd to dance and enjoy themselves with the track "Balloon," an ode to the indescribable feeling of spontaneous dancing. However, most dance moves from the crowd involved swaying, methodic head-nodding, and the occasional combination of both. Despite having groovy, trippy instrumentals, Crumb's discography remains unobtrusive. The security guard at the barricade busting a person for vaping inside the venue generated more physical movement than the music.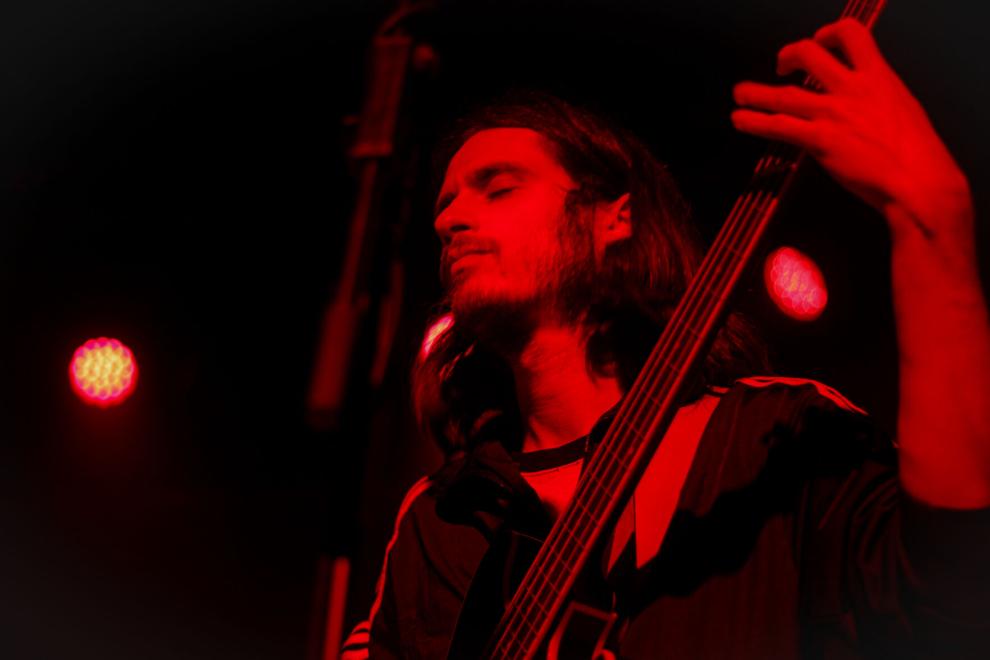 However, that's not necessarily a bad thing. Crumb's set emulated more of a sensory experience than a traditional concert. The lighting and vocal effects were tailored to fit each song; deep, static red light for tranquil tracks like "BNR" and "Ghostride," or bright moving light structures, that bloom like flowers, for optimistic tracks like "Balloon" and "Part III." Similar to their music videos, Crumb's live performance encapsulates a psychedelic, hallucinogenic, and out-of-body experience. The music entranced the audience, and I found myself unknowingly dancing while crouched behind the barricade, snapping pictures of the group.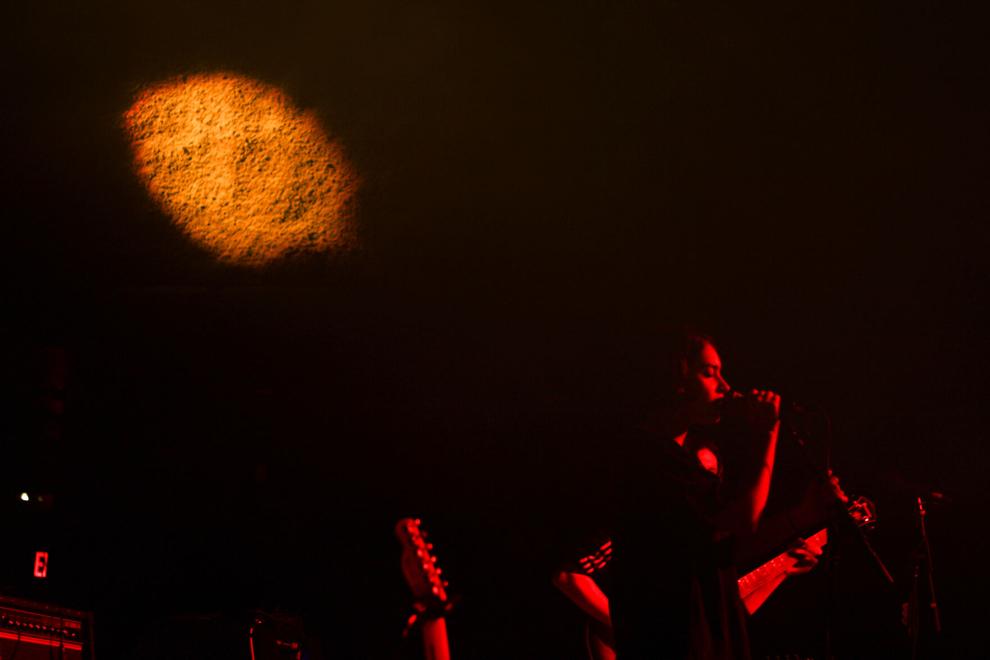 The entire set flowed unproblematically that I barely remembered I was there to do a job. For most of the show, I was part of the captivated audience, being soothed by Ramani's voice and compelled to move my body. Even after the concert, the band followed me home through my car speakers -- since I was not quite prepared to stop experiencing the feeling that Crumb's music exudes.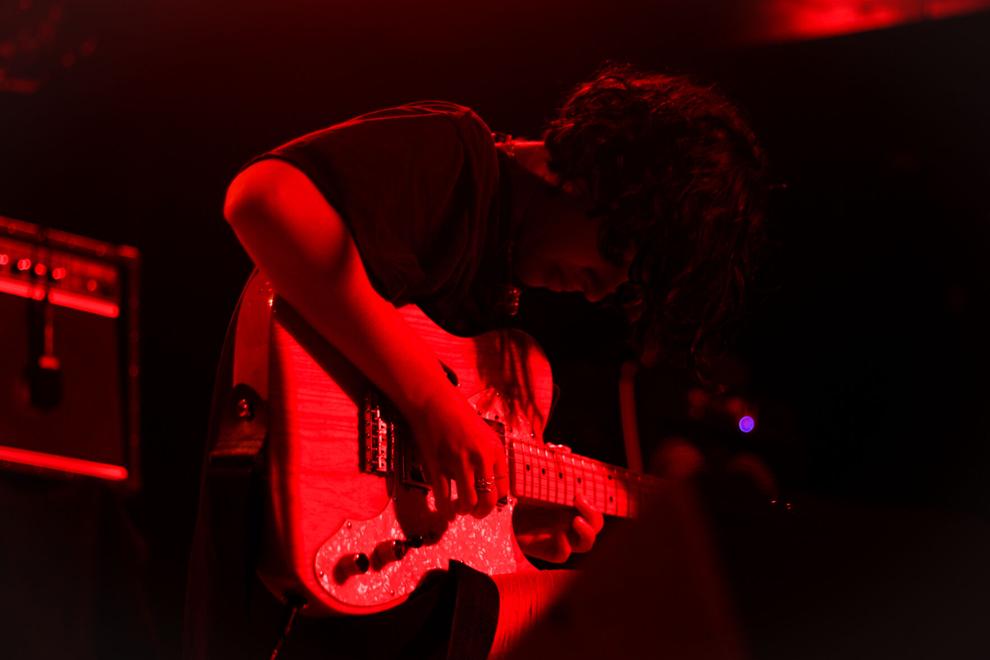 The band does not need to over exert themselves through physical movement or exuberant special effects in their live performances to attract their audience. People are drawn in by Crumb's original sound and live group chemistry, a feeling that many are intensely connected to. 
Upcoming tour dates and ticket availability are on Crumb's website, and their new album Ice Melt is available on all music streaming platforms.