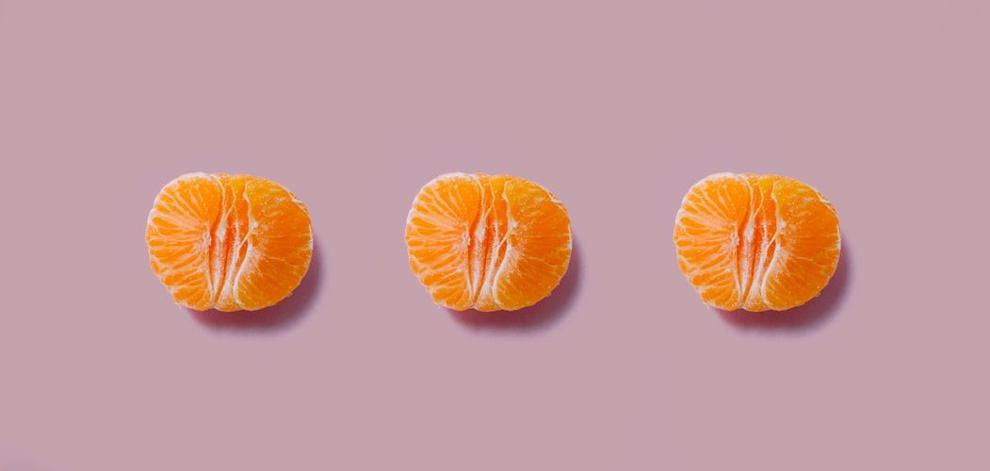 Our bodies may be the most exploited thing on earth. But are people with vaginas actually gaining pleasure? The female orgasm isn't as easy to identify as a male orgasm. According to Healthline, men ejaculate and women have a subtler response that isn't always fluid. This sometimes causes women to dramatize their sexual pleasure.
The orgasm gap is a statistical lack of consistent orgasms between partners having heterosexual sex. According to O.school, women orgasm 86% of the time during sex with women. However, women only orgasm 65% of the time during sex with men.
Lack of sexual education increases the orgasm gap. As of March, 29 states and the District of Columbia require public schools teach sex education, according to the National Conference of State Legislatures. Of these, 27 mandate sex education and HIV education. This means many young people are growing up with misinformation about sex, and are unaware of basic anatomical features in their bodies and their partners' bodies.
Many young people rely on pop culture to educate them about sex. This narrative includes men being the initiator, women faking their pleasure to increase a man's ego and that sex is over after a man climaxes, according to O.school. Scripts have been influenced by pervasive sexual stereotypes and have no factual basis.
Gabby, a junior at the University of Kansas, wasn't aware of the peer health educators that the University offers. "I did not know we had those," she says. "I usually just go to my friends for advice about sex. I listen to their experiences and they recommend things to me."
If you haven't experienced an orgasm, that's OK
Sometimes women aren't sure what an orgasm looks or feels like for their body. Gabby struggles with this dilemma. 
"I like the physical connection with another person," she says. "The intercourse itself would be good but it does not lead to an orgasm."
Throughout Gabby's sexual interactions she has faked sexual pleasure by intensifying moaning with partners that weren't satisfying her needs. After having multiple sexual partners and still not experiencing an orgasm she decided to speak up.
"I started to say I wasn't satisfied and I wanted to try again," she says.
Gabby is now trying to learn her own body by experimenting with sex toys. She still hasn't experienced an orgasm yet, but she is working towards comfortability within herself in order to increase sexual awareness and pleasure with her partners.
Communicating with sexual partners
It is very important to express your wants and needs with your sexual partners. Dylan Pugh, a sexual health educator at Watkins Health Services and full spectrum doula, advises anybody regardless of their gender to communicate with their partners if their sex lives are not satisfactory.
"Learn and figure out concrete examples of what turns you on and off, as well as what makes you orgasm," he says. "Write them down. Get comfortable and find your inner voice. Then talk and communicate with your partners to make changes."
Simply asking your partner what they like can solve many problems. Faith, a senior at the University, and her boyfriend Darien have created a safe place for conversation in the bedroom. Before meeting each other they were having hookups and weren't learning their partners. Darien was the first person to make her orgasm through sexual intercourse.
"It's all about learning what clicks for the both of us," Darien says. "In the past it was hard to make women orgasm because I didn't actually care about their pleasure."
They are both very expressive during sex. Faith is comfortable with expressing what she likes and gives positive feedback when something feels good to her.
"In the past I wasn't the type to say anything," she says. "Now I advise other women to speak up because it made me comfortable afterwards."
How to become comfortable with your body
The most important step in sexual pleasure is knowing your own body.
Kaylisa, a University alumna and sex wellness advocate, started having orgasms more frequently after masturbating. When she began having sex in highs chool her orgasms weren't frequent and the interactions she experienced with partners were awkward.
"When I first started having sex I thought masturbating was gross," she says. "Ew, who does that right? But an orgasm is basically you getting off by being attracted to what you want. So, it's really hard to accomplish that if you don't know what you like."
Kaylisa recommends a wand, a sex toy that stimulates the clitoris. It's great for women who are not comfortable with touching their genitals and are beginning their masturbation journey.
"It sends a vibration on the outside, so you don't have to worry about the inside," she says.
Kyia, a senior at the University, gets to know her body by sleeping naked and complimenting herself in the mirror. Although Kyia is very comfortable with her sexuality now, this was not always the case.
"I felt ashamed of sex at first," she says. "Sex was a taboo topic in my household. But then as I got older I realized sex is natural."
Now Kyia has created ways to set the mood. She likes to have a very clean space if she is planning to have sexual relations. This includes washing her sheets and spraying scents that stimulate her body. She also dims the lights and sometimes plays music.
Websites for sexual education
If you're interested in learning more about your body here are websites that may help: