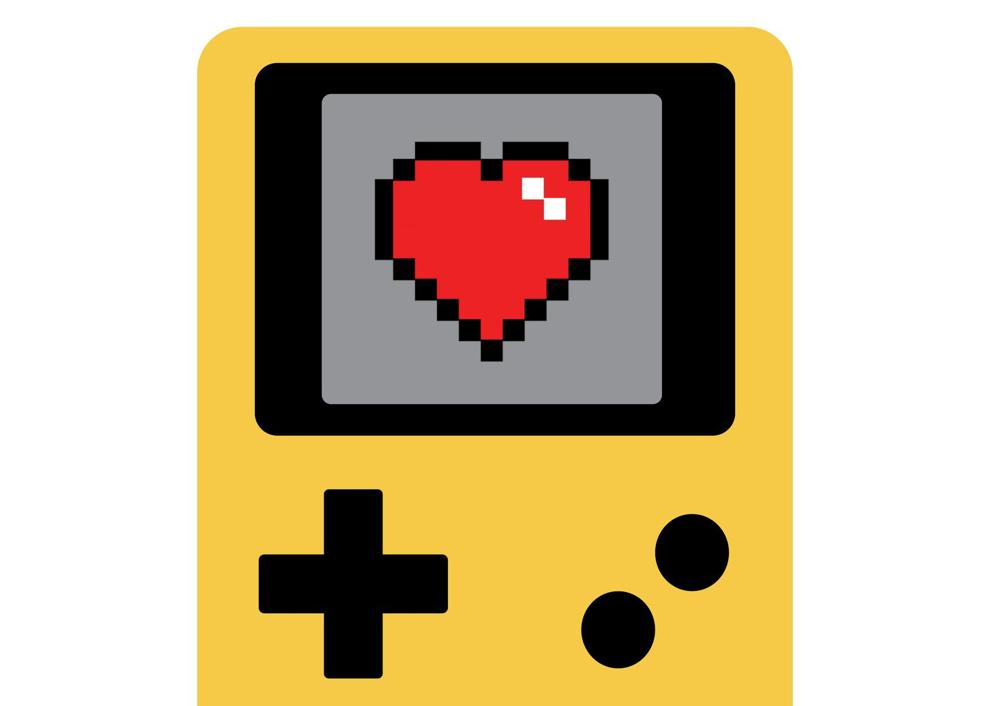 Nice biceps? Swipe right.
Cringeworthy photo? Left.
Funny bio? Right. We matched!
As we swipe through a series of profiles on Tinder like it's a deck of cards, it can almost feel like a game of how to optimize our profiles to collect the most matches and maybe get a date every once in a while.
With TV shows like "The Bachelor" and popular dating apps like Tinder that make a game out of love weaving their way into the fabric of romantic and pop culture, it begs the question, what does this mean for the single people of the world?
Gamification takes typical elements from games, game-like attributes and ideas from game-playing, and puts them into practice in areas other than entertainment. "The idea [of gaming] is how can we solve some sort of problem or bring attention to something by making it a game so that people are more interested," says Genelle Belmas, an associate professor in the journalism school at the University of Kansas who teaches the class "Gamification in the Professions."
Gamification has become commonplace in many aspects of our daily lives, whether it's collecting holes on a punch card for the number of drinks we order, or it's the number of followers we have on Instagram, or even how we learned long division in grade school. 
Jonathan Badeen, the co-founder of Tinder who invented the swiping format, noted in HBO's documentary "Swiped" that he was inspired by a psychological study by B.F. Skinner where pigeons were trained to gamble. In this study, pigeons were randomly offered food following their pecking. This caused the pigeons to peck often in hope of receiving food, but the two were not actually dependent on each other.
Like pigeons pecking for food, there is no guarantee that using the same apps over and over again can result in a relationship. As more and more people test out their chances of love online, millennials spend an average of 10 hours a week on dating apps, according to a study done by Badoo.com 
Alison David, a matchmaker and COO at Midwest Matchmaking, thinks it's good to put yourself out there and date online. As a matchmaking service, her company helps find and match single individuals in person.
However, David also says that online dating has had an effect on how everyone dates. "We are living in an age where ghosting is considered socially acceptable, and people dismiss a person for not responding to a text fast enough," David says. "I feel online dating has created an approach of 'the grass is always greener,' where you can meet someone new within an hour of hopping on Tinder, if you wish." 
But the same question remains: is the gamification of love bad for relationships? There isn't a clear answer.
"There is a reason why boutique matchmaking agencies like us have seen tremendous growth the last few years, especially among young professionals," David says. "Singles who choose a matchmaker usually do so because they are not wanting to use online dating sites. Either they desire a more private approach to finding a partner, or they have tried online and do not like it."
In 2017, 39% of U.S. heterosexual relationships and 65% of same-sex relationships began online, according to a study from Stanford University. It's clear that these apps aren't going anywhere. 
"For heterosexual folks, it has not been as dramatic of a shift for how courtship has happened, but its been a very important for sexual minority individuals," says Jeffrey Hall, a communications studies professor at the University who focuses on relationships and social interactions.
The long-term effects of gamification still aren't widely studied, Belmas says. However, Hall says the idea that online dating is ruining a generation is not likely. "I just don't think there is evidence to support that," Hall says. "I would add that one of the most valuable things that it's added, is access to people who are clear about their intentions of relationships." 
It is clear that young adults have responded well to dating apps, regardless of the effect it's had on dating culture. According to a Pew Research Center survey, 48% of 18 to 29-year-olds in the U.S. have used an online dating app or website.
"Now, you have a whole range of tools to access people in ways that you didn't in the past. So, I tend to be skeptical of any argument that says young adults can't talk to people face-to-face because they have to use Tinder," Hall says.