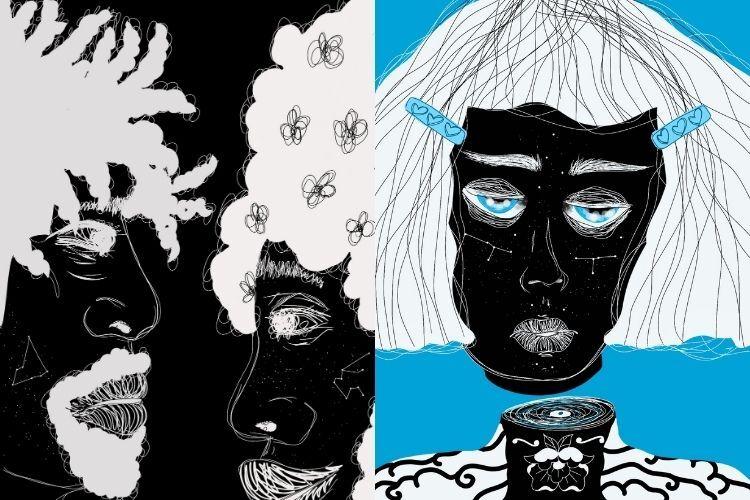 Niya McAdoo is a current senior at KU studying African and African American studies. Along with her activism work, including being the president of the Black Student Coalition, McAdoo is an avid visual artist.
MY ART FOR ME IS A WAY TO GET OUT MY FRUSTRATIONS THAT I'M HAVING with like society and the way people of color are continuing to be treated. Also, battling the frustration within myself and my identity issues and being able to overcome that.
I WOULD JUST SAY THAT I GUESS I'M MAKING MY ART for other Black people to see, for other Black students to see, and to be able to be like, I understand this, I can look at this and I can find a correlation within myself with this piece. I think that art can be a very amazing way to spread a message and to make those connections with others, so I would say, currently, that's what my pieces are the most focused on.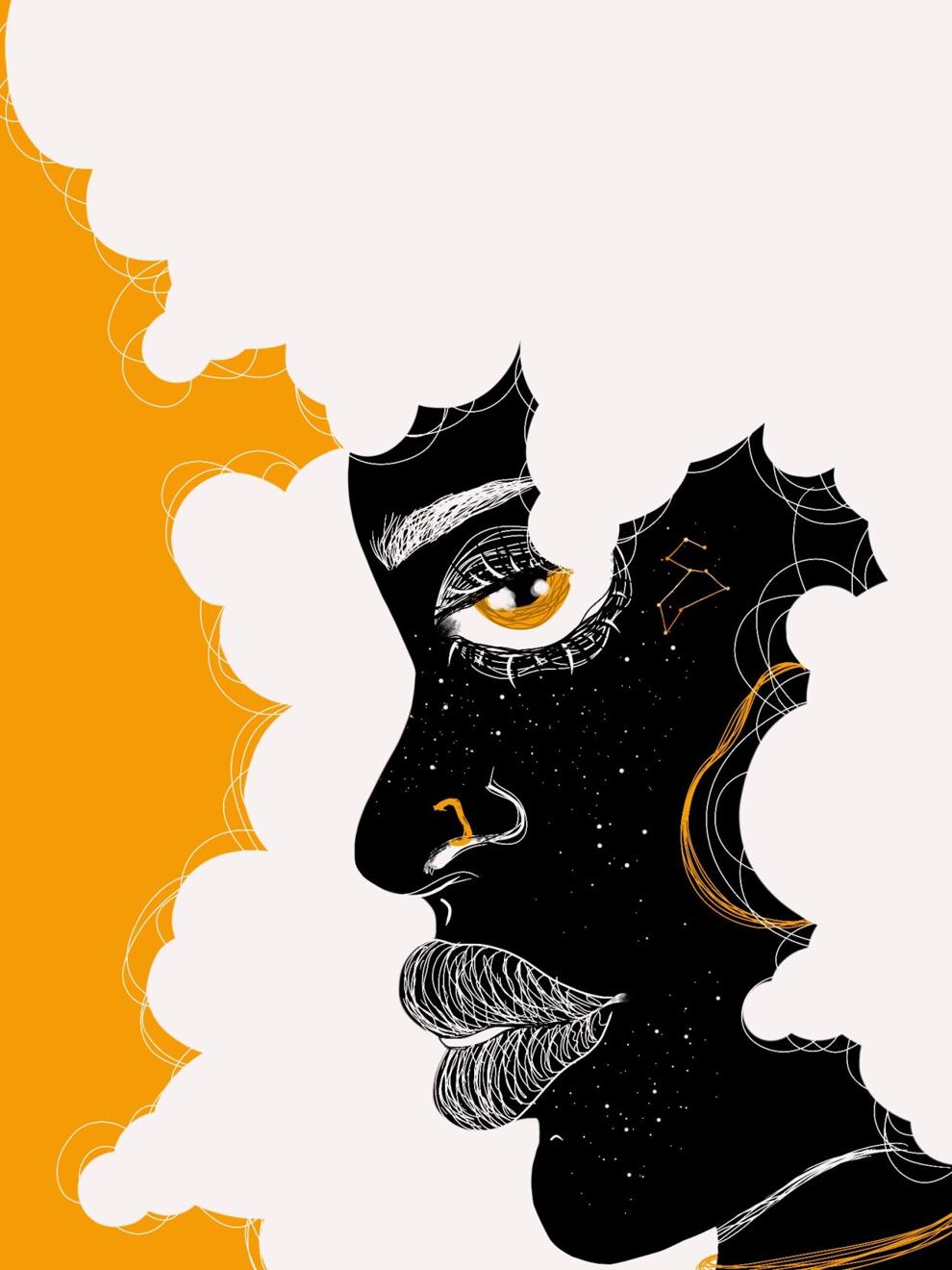 NOT EVERYONE IS GOING TO UNDERSTAND YOUR ART, everybody's not going to have the same feelings about it, but ultimately art is meant to be challenged, art is meant to be felt in different ways and looked at in different ways.
I LIKE TO INCORPORATE A LOT OF PERSONAL ELEMENTS WITHIN MY PIECES, like personal experiences and situations that I've been through as a biracial woman, as in just, obviously because I am biracial, having different experiences and encounters within my Black communities and also within white society as well.
DEFINITELY REACH OUT AND FIND OTHER COMMUNITIES OF BLACK AND BROWN ARTISTS because really that has kind of helped me a lot, you know having Black and brown artist friends and being able to show them my pieces and discuss through ideas and stuff like that that have really helped me grow as an artist as well and so I would definitely recommend that to any person of color too or any Black artist wanting to further themselves and their career I would say. 
I THINK WHAT A LOT OF PEOPLE SOMETIMES DONT REALIZE IS HOW SIMILAR OUR PRESENT IS TO OUR PAST, I know that a lot of people like to say, "oh that happened a long time ago, we're not like that anymore, we're this this and this," but in reality, that stuff has only evolved. It hasn't necessarily went away or changed, it's just in a different form of what it used to be. So, I really like to incorporate like historical elements within Black history into a lot of my pieces, and I like to highlight Black figures and characters within my pieces as well.
I WANT TO HAVE A FULL TIME JOB where I'm working directly with low-income minority backgrounds, but also in the capacity where I'm able to create my own art programs for them to explore and be able to consider that as an option, because again, that's something that's not really, that's not a profession that's really focused on in that type of environment just because we don't have the luxury of that.
I THINK THAT YOU ARE THE BIGGEST CRITIC OF YOUR PIECES and I think that, you know, when you are finished with something you know you did your best, if you put all of your hard work into it and you know, you're going to be able to be the one that determines when your piece is finished, so I think that if you're at the end of the piece and your proud of it and everything that you wanted to say in it has been said, then I think, ultimately, that is the biggest accomplishment you could ask for.