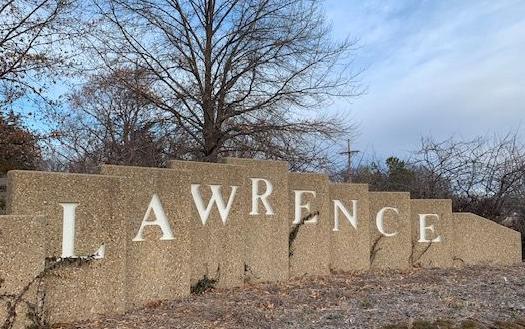 Spring break gives college students a much-needed break from the stress of classes, working and keeping up with a social life. But this break can also cause stress in another way – financially. If you're looking to save a few bucks, try out these local spring break staycation ideas.
Relax a bit
What better way to de-stress from a long school year than a massage? Elevate Arts of Wellness Massage and Float Spa located at 1407 Massachusetts St. offers a wide range of massages for varying prices. "There are different types of massage for people that have different stress levels," says Michelle Saenz, a massage therapist at Elevate.
While massages can be pricey, this would be the area to splurge. Saenz says hot stones are a great way to trigger the parasympathetic nervous system and calm the mind (which just means massages help the body and brain to calm down during stress).
"Stress, as far as it goes for the emotional equivalent, hot stones are beautiful for that," Saenz says.
Book an appointment for the Signature Firm Massage or a Hot Stone session for ultimate relaxation. 
There are other, cheaper ways to relax and de-stress on a spring break staycation. Sleep in for once. Grab your favorite book and head down to Riverfront Park by the Kansas River. Spend time doing nothing with family and friends.
Get outside
The Royals begin spring training just in time for you to catch a game over spring break. The Royals play at home on March 7, 10, 12 and 14, so there are several games and opponents for you to choose from. Tickets run from $25-$35 and can be purchased online.
Take a hike at Clinton Lake for a completely free outside activity. Clinton Lake North Shore Trails offer a variety of trails and challenges to entertain you for the entire day. According to a study on nature and stress, spending time in nature for just 20 minutes significantly reduces cortisol levels, or stress indicators. So, pack a blanket and some snacks and have a picnic along the shore. Try leaving your phone behind for a totally unplugged day.
Change your scenery
This time of year can be especially stressful for college students who have completed almost a full year of school and have midterms coming up. Zach Newby, a health educator at Watkins Health Services, says it's easy for students to associate stress with places related to college and studying, like the campus libraries. Even simply being in Lawrence could trigger stress.
"If you're used to being stressed when you're on campus when you're studying, these are always going to be there," Newby says. "Even if you're in a good mood, you can associate these things. So just removing yourself from that situation can be a huge help." 
Try switching up your normal routine by renting an affordable hotel in Kansas City for a weekend. If you're on a zero-dollar spring break, change your scenery right at home and spend the weekend there. Go back to your childhood and build a blanket bed in the living room. Add some string lights, fuzzy blankets and plenty of pillows, and you have yourself a little cozy movie night.
"Do the thing that you know is going to be able to help you take care of yourself," Newby says.
Grab a drink
For all you wine drinkers, you couldn't be in a better place (besides Napa Valley, obviously). Lawrence is home to the Crescent Moon Winery, and just 12 miles down K-10 are two more wineries in Eudora – BlueJacket Crossing Vineyard and Winery and Davenport Orchards and Winery. Take a tour of these wineries for an immersive experience and a nice buzz.
If you prefer a nice cold beer, take a tour of Boulevard Brewing Company in Kansas City. This $5 tour (free on Wednesdays) takes you on a 45-minute walking tour of the brewery and ends with a sample tasting. Tickets must be purchased in person at the welcome desk and are sold on a first-come, first-served basis.
Don't drink alcohol? No problem. Kansas City is home to the Roasterie Factory. Tours are $5, last 45 minutes and get you a front-row ticket to a coffee brewing demonstration, tour of Coffee Mile and a sample of the Roasterie cup of joe.
Tour Lawrence
Lawrence is a great spring break location because it gives students the opportunity to discover things to do off campus, says Andrea Johnson, director of marketing and communications at Unmistakably Lawrence.
"We have a lot of places that our locals are used to exploring and taking advantage of here but that maybe students don't know about," Johnson says.
One place Johnson says students should definitely visit is the Watkins Museum of History, which is within walking distance of campus and totally free. Spend an afternoon there to learn more about the history of Douglas County. Johnson also recommends exploring the Warehouse Arts District in east Lawrence, where abandoned warehouses have been turned into art studios, galleries and restaurants.
While you're in east Lawrence, Johnson says to seek out the Wishing Bench on the corner of 9th and Delaware Street. "It's a great Instagram location," Johnson says.
Don't forget to leave a memento on the bench after wishing for an A in all those classes you're struggling in right now.
Tips to keep your cash in your wallet
Set a budget before doing activities
Walk when you can, rather than Uber
Dine out during happy hour
Look for free parking lots or long-term parking garages
Bring your student ID to get student deals