Halloween occurred this year under especially unique circumstances: there was a full blue moon glooming over earth, it took place on a weekend night, and was an extra hour long because of daylight savings.
However, Halloween this year also happened during a pandemic. 
In an effort to provide students with a fun and safe celebration, Student Union Activities (SUA) hosted a socially distanced dance party and costume contest on Daisy Hill Friday night, Oct. 30. 
The event was decked with a dance floor, DJ, fog machine, lights, snacks and free SUA merch. 
"We've been trying to spice up the entertainment," says senior Mary Bisbee, director of finance and partnerships for SUA.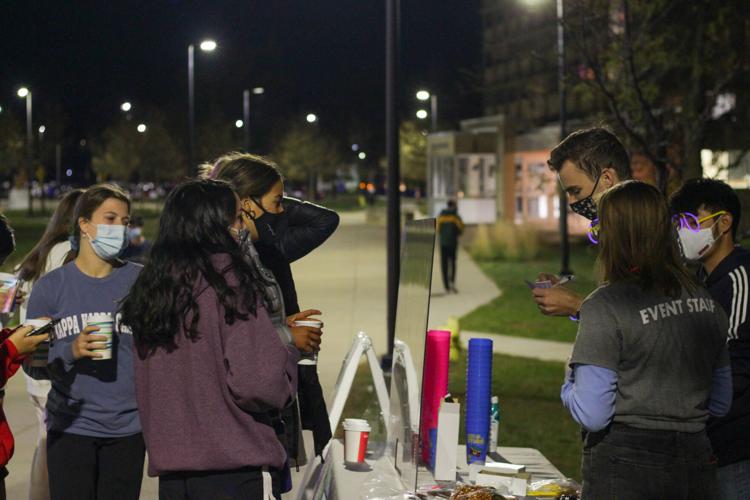 SUA hosts Friday night events every week on Daisy Hill. By attending events and getting your SUA card punched, each student has the opportunity to win a grand prize at the end of the semester. 
"The first year experience is so important to students," says junior Brendan Falen, the Friday night events coordinator for SUA. "Something that's fun, safe, entertaining and community-building is very important." 
The event began at 7 p.m. and lasted until 9 p.m. There were about 20 participants throughout the night. 
The costume contest is being judged through Instagram polls, and the winner will not be announced until later this week. The winner will receive a $50 Amazon gift card.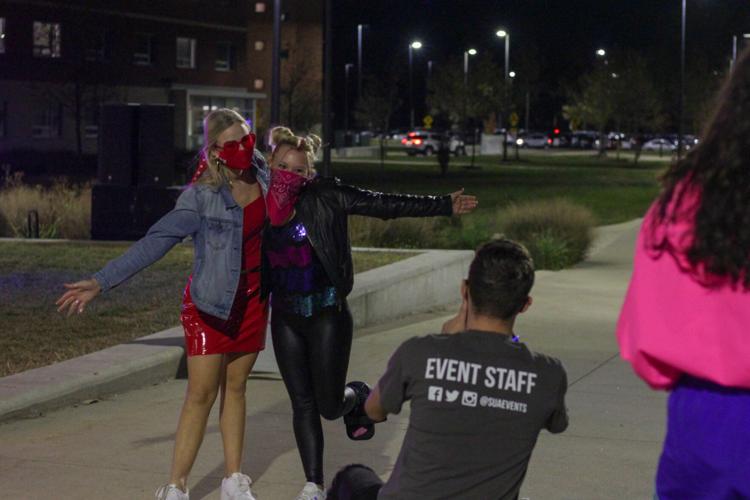 Friends Jolie Barnhart, a sophomore who was dressed as cupid, and Grace Schilling, a senior who wore her best space bandit costume, were some of the contestants of the event. 
Barnhart and Schilling said that they had been planning on attending this event all week because they knew there wouldn't be many safe options during the weekend. 
Another participant, freshman Nora Stoy, was suited up in a unicorn onesie. Stoy says her favorite part of the night was the dance floor. 
This Friday, Nov. 6, students can look forward to a craft grab-and-go where SUA will have a table set up with craft supplies to take back to dorms. 
SUA will continue to host Friday night events next semester.