Hidden among a canopy of trees with aging autumn leaves, a concrete playground etched with initials, inside jokes and profanities hosts a subgenre of Lawrence that is rolling through the pandemic. Feet are replaced with four wheels as skaters take turns speeding down half-pipes or flipping over a single traffic cone, hollering for each other in camaraderie. They sprawl out in masses but are ultimately together.
At the cusp of fall, Centennial Park's skatepark is the premiere time for skating, according to its frequenters. The sun does not blare directly into the eyes, and the temperature is perfectly cool. The ideal conditions make it easy for the skaters to forget that a pandemic is happening.
"These guys are my best friends," says Ethan Balian, a Lawrence resident who frequents the park, this time in a pair of bright red cargo pants. "Half of my favorite guys aren't even here, but when we're all here, that is when the fun starts."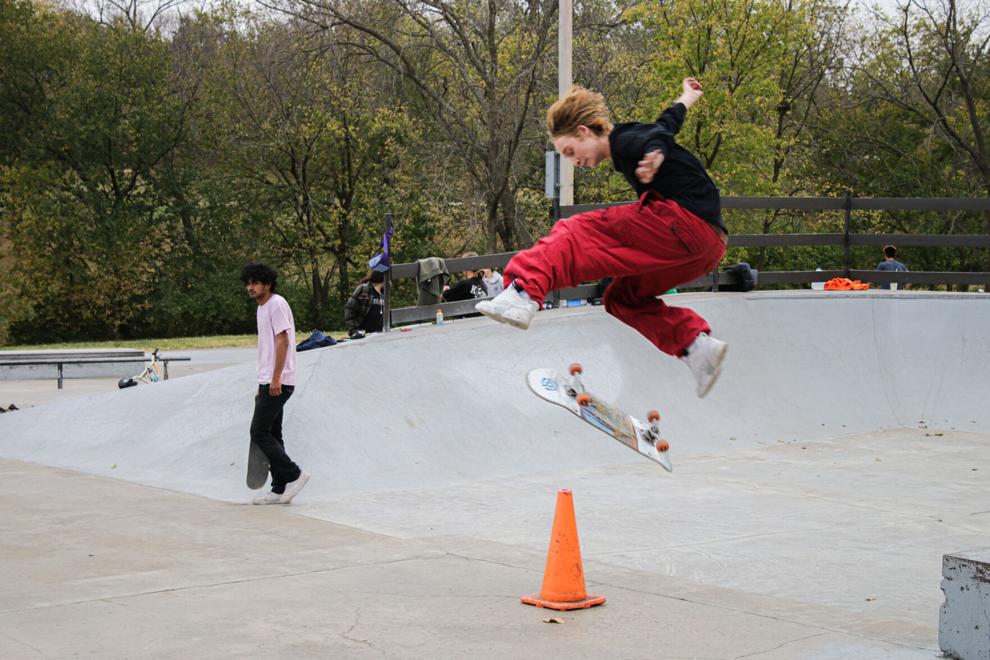 It only took minutes until a gaggle of brightly dressed skaters and I were perched onto a rickety, wooden fence laced around a half pipe. Each of them took turns ollying over a "borrowed" traffic cone (or so I was told) placed at the edge of the drop-in.
"You should see when we play S-K-A-T-E," says Edgar Rodarte, a Lawrence local often spotted at the park. "I've seen at least 14 of us speed in a line in that drop-in."
S-K-A-T-E is a game much like H-O-R-S-E in basketball, where one sees a trick and tries to copy it.
However, I was the only one wearing a mask. Not even the children sipping large gas station sodas, watching the boards sway back and forth, donned masks. Jokingly, the group proposed that I photoshop masks and helmets onto all the photos I took, creating an illusion of safety.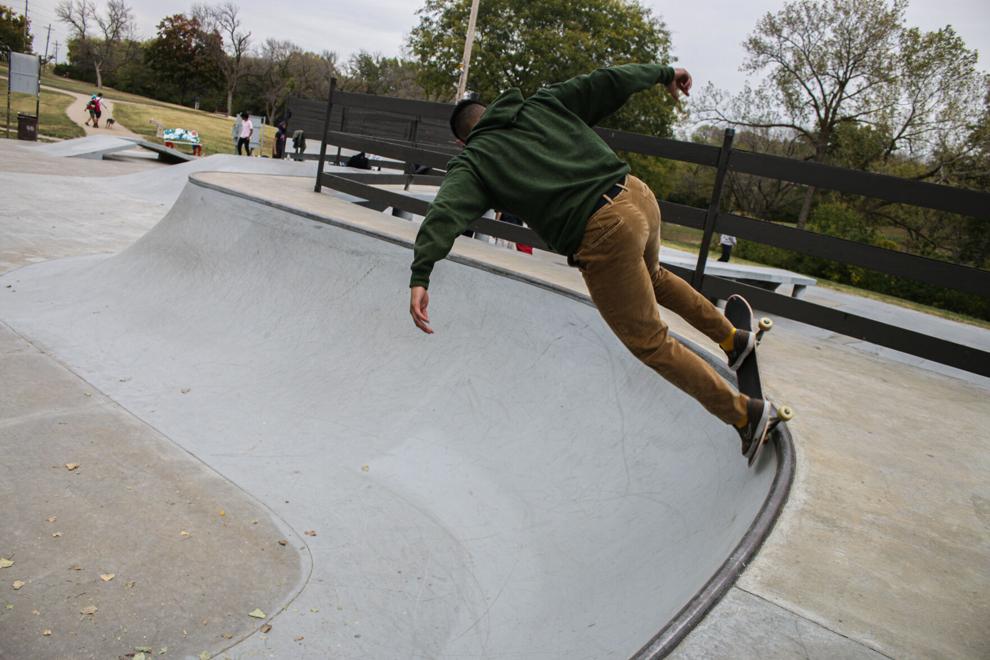 "We only hang out with each other," Balian says. "Nothing has really changed in the community, as far as I know, since everything happened. We just continue to vibe."
Unphased by the rapid change of life, the Lawrence skate scene continues to do what they do best: skate. When someone lands a trick, an outcry of baritone cheers launches into the autumn air. Each person at the park admires one another, learns from one another and accepts one another as if nothing has changed since January.
The sound that skateboard wheels make when furiously turned against asphalt is uncannily similar to a duck's quack. Taj Salazar, an employee at River Rat Skate Shop, is determined to land a kickflip on video. He causes quack after quack while his friends eagerly watch on. When he lands it, the entire park erupts in triumph.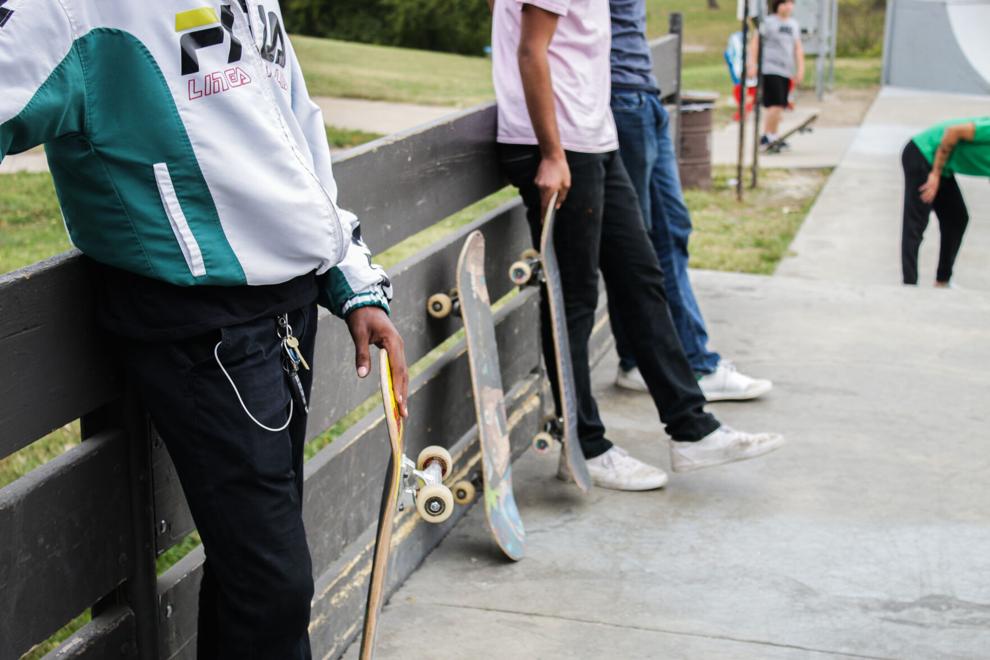 "He's been working on that for weeks," Rodarte says.
Balian, the man behind the camera, chases after his companion while continuing to film. Salazar offers a nonchalant shrug of his flannel-covered shoulders. Determined for another success, Salazar shoved off again but ends up lying flat on his back, his board leaves him there.
"You win some and you lose some," Salazar says — a skater's mantra.