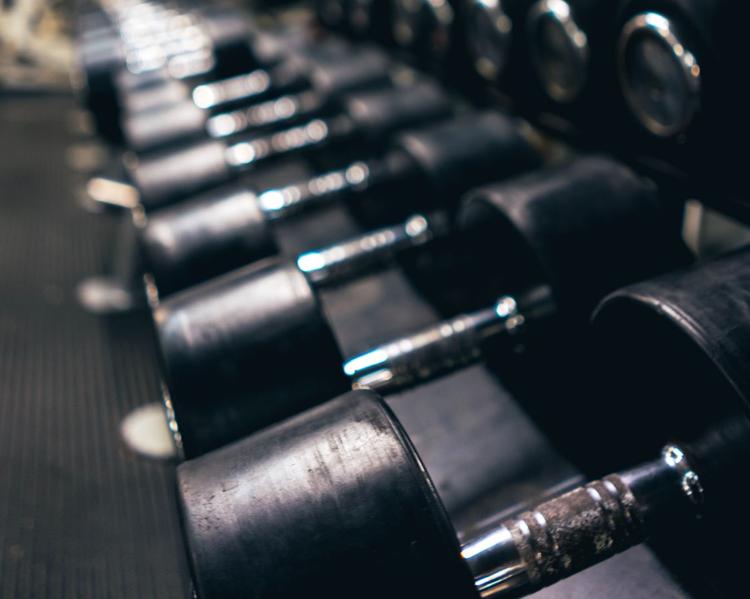 Workouts are challenging, but the most challenging part might be figuring out where to begin. Workouts can be divided into three main categories, cardio, strength and flexibility, says Jill Urkoski, associate director of programs at Ambler Student Recreation Fitness Center. 
Cardio and strength training are both popular – and they both have their pros and cons. Here are some things you should consider before hitting the gym. 
Cardio
Cardio is important in the context of long-term health, says Chaise Seasholtz, a personal trainer at the rec. As you age, you burn fewer calories, so whether you're getting on the elliptical or doing push-ups, cardio helps you burn calories faster.
The American Heart Association recommends that you get at least 150 minutes a week of moderate intensity aerobic workout, 75 minutes of vigorous aerobic workout or a combination of both. 
Cardio can also be good for your mental health, Urkoski says, because your brain gets into a rhythmic mode of doing it over and over. "When people ruminate your mind is going in circles," Urkoski says. "Cardio can you help you with that rumination because it becomes clearer in your thoughts because of how your body is moving."
While there are obvious benefits to cardio, there are some drawbacks to it as well, Seasholtz says. "If you are on the treadmill for hours and hours, due to that repetitive stress, it can cause injury," Seasholtz says.
Strength
In terms of strength training, the goal is to build muscle. The National Strength and Conditioning Association, recommends beginners do two to three sessions per week of resistance training while working out all the major muscle groups (back, arms and legs) at the same time. For example, you could do two full body workouts involving squats, deadlifts, rows and bench presses, along with crunches and planks to work your abs, Seasholtz says. 
Strength training can help improve your bone density, joint stability and strength, Urkoski says.
It's important to know your limits when it comes to strength training. Potential injuries include pulled muscles and ligament injuries, Seasholtz says. "If you don't have good form and you push it too hard, too fast, you run into some of the same injuries [as cardio]," Seasholtz says.

Conclusion 
There are positives and negatives associated with both cardio and strength training. If you want to see the best results possible, include elements of both into your routine. 
You can determine which type of workout is best for you based on your goals. If you want bigger muscles and a stronger core, try strength training. But if you want a stronger cardiovascular system, go with cardio. Low weight and high reps will help you with cardio, but high weight and low reps will help you with strength training.