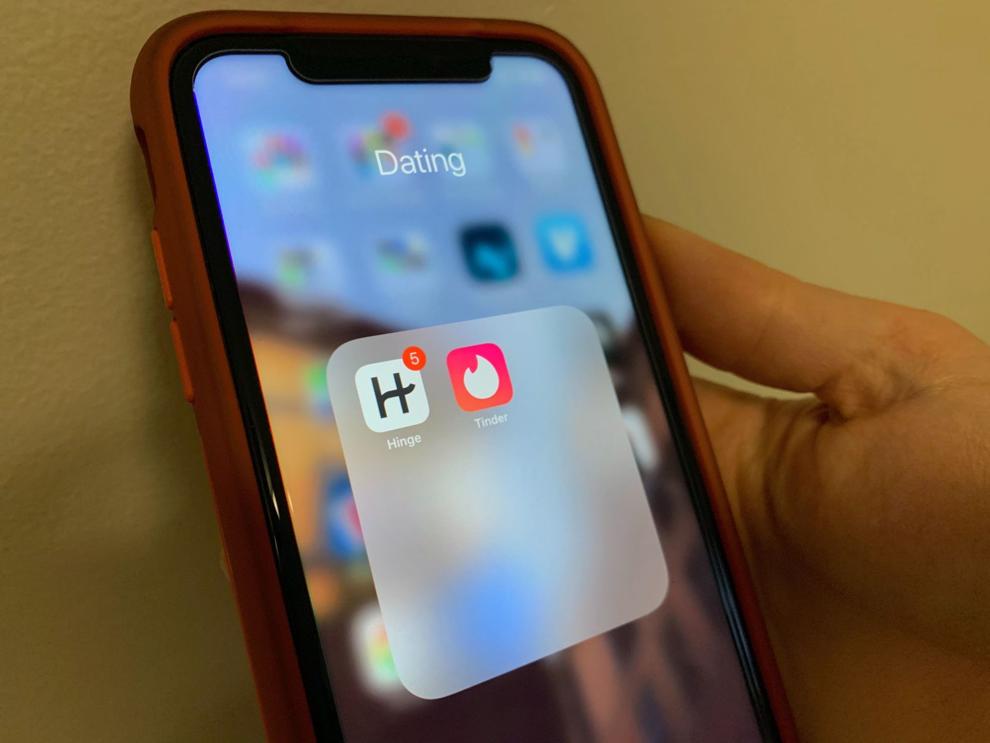 It's safe to say dating apps are a special kind of hell we submit ourselves to over and over again. 
Nonetheless, there is always the possibility of finding the one who may just make all the trouble worth it. With so many apps out there, where do you even start? Maybe not with FarmersOnly.com (unless you're into that – we don't judge). Let's start with two of the most seemingly popular apps for college students: Hinge and Tinder.
Hinge
Hinge markets itself as the app "designed to be deleted," with more information required from users before you even get started. It uses the same general platform as most apps of either 'liking' someone or nixing their profile all together.
Profiles are a mixture of photos, basic information and ice-breaker questions. The questions range from "You shouldn't date me if…" to "Coffee or tea?" and provide users with a chance to chat.
The app is not based on a matching system and notifies you of anyone that likes your profile, which means there are more opportunities for interaction and transparency among users. After someone likes your profile, you can either decide to message them or 'X' their profile.
Gabbi Miller, a 2019 University of Kansas graduate, has used both Tinder and Hinge off and on for several years and prefers Hinge. "It gives more of an insight into people's profiles and it gives me a better read on their personality with the prompts, rather than just swiping through photos," Miller says.
Tinder
Tinder has earned its place as the dominant dating app among young adults. It has almost six times as many users as Hinge according to Statista, but it has a certain reputation as a catalyst for hookup culture.
Users swipe right to like or left to dislike a user, largely based on an individual's photos and personal bios. Tinder requires both users to like each other to 'match,' and from there you can message each other. 
Jaret Rangel, a senior studying nursing at Baker University, prefers Tinder after several years of using it because he considers it more LGBTQ+ friendly. "Not only does it allow me to 'find' a romantic relationship, but I have also formed many friendships from the app as well," Rangel says.
Conclusion
If you are committed to putting yourself out there and meeting new people, go for Hinge. It allows for more authentic connections. If you want to have some fun, maybe get a date or friend along the way, Tinder is the app for you. Both apps are free and available in the Apple and Google Play app stores.