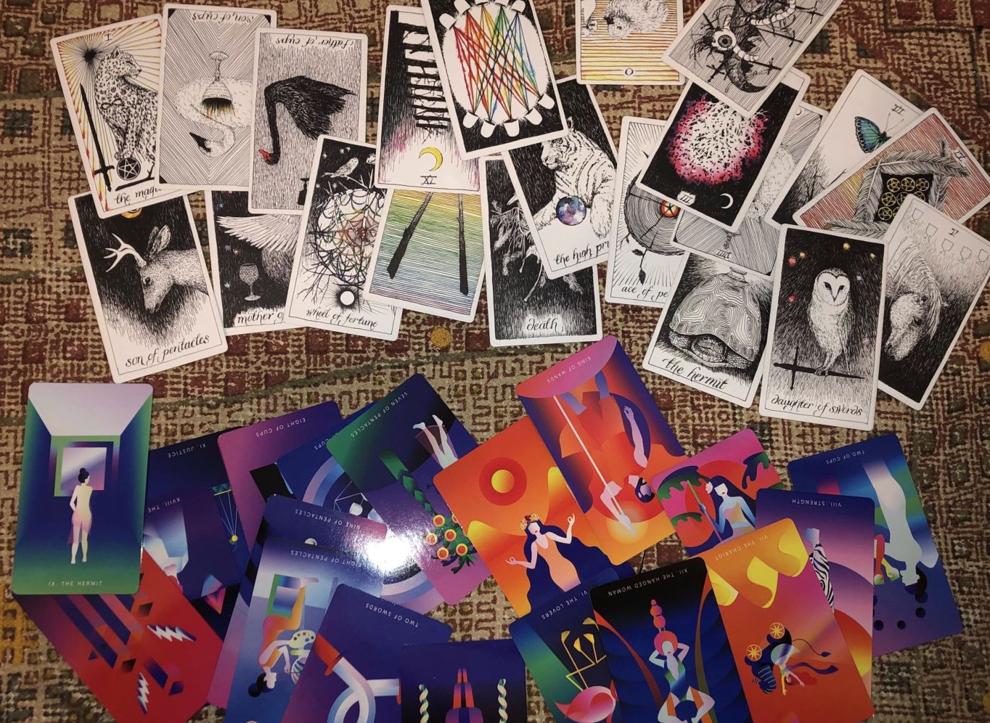 College is full of uncertainties and decisions that must be made in a short amount of time. Your dream since first grade of being an astronaut may not seem like such a dream anymore. Or your high school sweetheart may not be the same all-star athlete (with an all-star personality) that they used to be. 
With this uncertainty comes a lot of questions, and you may need a little help to get them answered. But how? Insert the ways of gaining insight into your future: tarot card reading and a new app called The Pattern. 
Tarot Card Reading
Tarot card reading is typically a 30-minute session with a reader, and the process is different for everyone. Usually, it will begin with the reader asking why you are receiving a reading to help them decide what deck and spread they want to use. Then, the reader will have you pick a certain number of cards from the deck, and lay them out in a certain order. The reader will then flip over a card one-by-one, each representing the past, present and future, and explain what each means and how they are connected, says Rachel Thomas, a 2017 University of Kansas graduate who practices tarot card reading. 
Melani Keith, a University junior from Vernon Hill, Illinois, also practices tarot. Keith says tarot can be used when everyday problems arise, or when you are at a major crossroad. "Most people begin their journey with tarot when they feel they have nowhere else to turn; when they truly cannot decide on something or when they are feeling lost," says Keith, who is studying to be a special education teacher. 
The Pattern app
The Pattern astrology app, which holds a 4.4 star rating on Apple's App Store with thousands of reviews, is a social network that has blown up since Channing Tatum announced his love for it. Using your birth chart, the app creates a profile based on your personality that you can compare with other users. The app also transits, which it calls "cycles," so you can make the most of the best and worst situations life has to offer, according to the app's description. 
Conclusion
Thomas says that it is much more personal to have a reading compared to the app. "There are nuances that can be missed when giving suggestions," Thomas says. "And while there are always nuances that can be missed just because of human error in tarot card readings, it's less likely to happen because you're able to feed off of that person's energy and have a real connection with whomever you're giving the reading to or whoever is receiving the readings." 
However, tarot card readings are typically anywhere from $20 to $40, whereas The Pattern is free. Additionally, you have to make an appointment with a reader, while your profile and cycle is just a swipe away on the app.
Since most college students are balling on a budget and have limited free time, it may be best to download the app for smaller, everyday problems and save the readings for major life-changing decisions. 
OK, so how do I do it?
Third Eye Sadie's, located in North Lawrence, has a tarot card reader that you can literally just pop in and see. Village Witch, which is on Haskell Avenue, offers tarot reading classes. Additionally, the Lawrence Metaphysical Fair in August will have astrologers, tarot card readers and palm readers. 
The Pattern can be downloaded on the Apple App Store or Google Play.