Drunken nights spent wandering from house to house, in search of a (likely underwhelming) party, I always knew that I had a safe place just around the corner ready to satisfy me, waiting to take me in its fried, soft, and potato-ed embrace.
I never thought that I would have to write this sort of piece, and as I try to type out the words to say just how much Taco Bell's Spicy Potato Soft Taco meant to me, tears almost as salty as each little morsel of cheese and lettuce fall out upon this letter (well, laptop keyboard).
Being a provider to a family ranging from children to 20-somethings is no easy task, but the Spicy Potato Taco was a kind, dedicated and bountiful provider of taste and experience. Nationwide, it was a beacon of cuisine.
Between vegetarians, vegans, and anyone who just loved potatoes, it united us all to one common purpose. It transcended fad-diets, mental state and blood-alcohol level. It recognized us for who we truly are: lovers of deep-fried potato with lettuce, tomatoes, and a cool, spicy chipotle mayo wrapped in a lukewarm tortilla (unless you're vegan and got it fresco style, which is totally acceptable). 
I must say that it is a huge honor to get the opportunity to do this, to write this eulogy to encapsulate all the sorrow I have felt in the last few months. My communities, vegetarian, vegan, and yes, even those who are solely potato loving have shared many a (free-range, cruelty-free, other than Taco Bell's anti-potato cruelty) tear over this loss. Spicy Potato Soft Taco, thanks for everything you've given us and the joy you elicited in your time on earth. 
While this loss is unparalleled, not all is lost. Below are some other veggie taco options around Lawrence. Note that because we are looking for food that is of similar quality and convenience as Taco Bell (i.e. the fast-casual taco), local restaurants were not taken into consideration. The criteria for a successful vegetarian taco are equally weighted and as follows: 
Cost 

Size 

Taste 

Essence of Spicy Potato Soft Taco 
Burrito King, any soft taco (2.5/5)
Vegetarians and vegans can substitute meat for soy chorizo, which actually makes this option better than Taco Bell in some ways. This is a popular and affordable option so vegetarians and vegans will not be excluded when their omnivorous friends choose Burrito King for dinner.
To revive the essence of the spicy potato soft taco, you can ask for your taco to have potatoes in it. The potatoes aren't fried, though, so you'll be left a little wanting for more.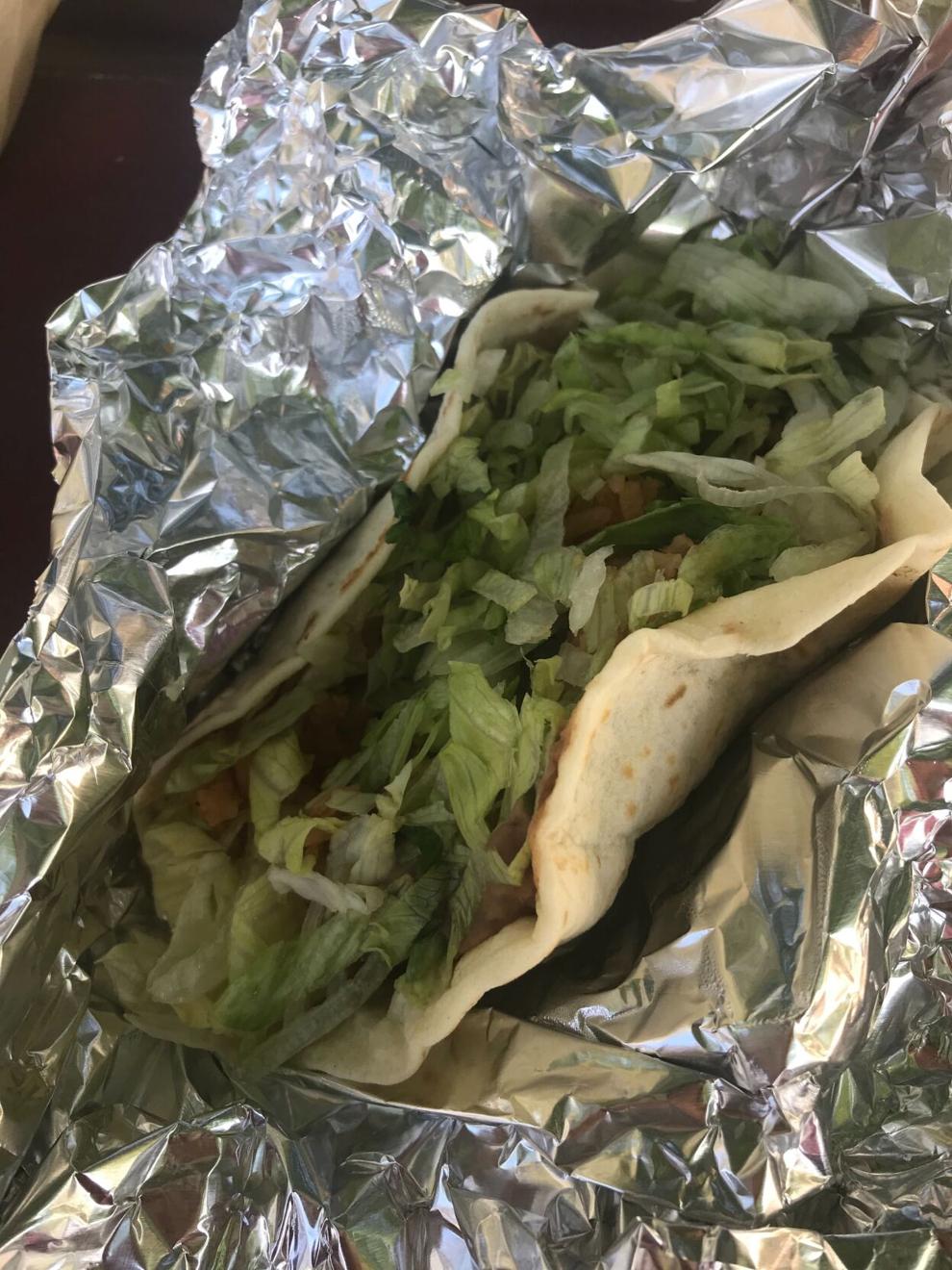 Taco John's, softshell taco (3.75/5)
These tacos were a pleasant surprise, and probably the closest we will ever get to the spicy potato soft taco. The tortilla was a little chewy, just like Taco Bell's. I substituted the meat for beans and added potatoes. The potatoes come as deep-fried circles, kind of like a flat tater-tot. Vegans can omit the cheese; the staff was very accommodating of substituting the meat for beans. It was a bit expensive, though, because adding the potatoes costs extra and I paid over $2 for a single taco that was of the same quality as a $1 taco from Taco Bell.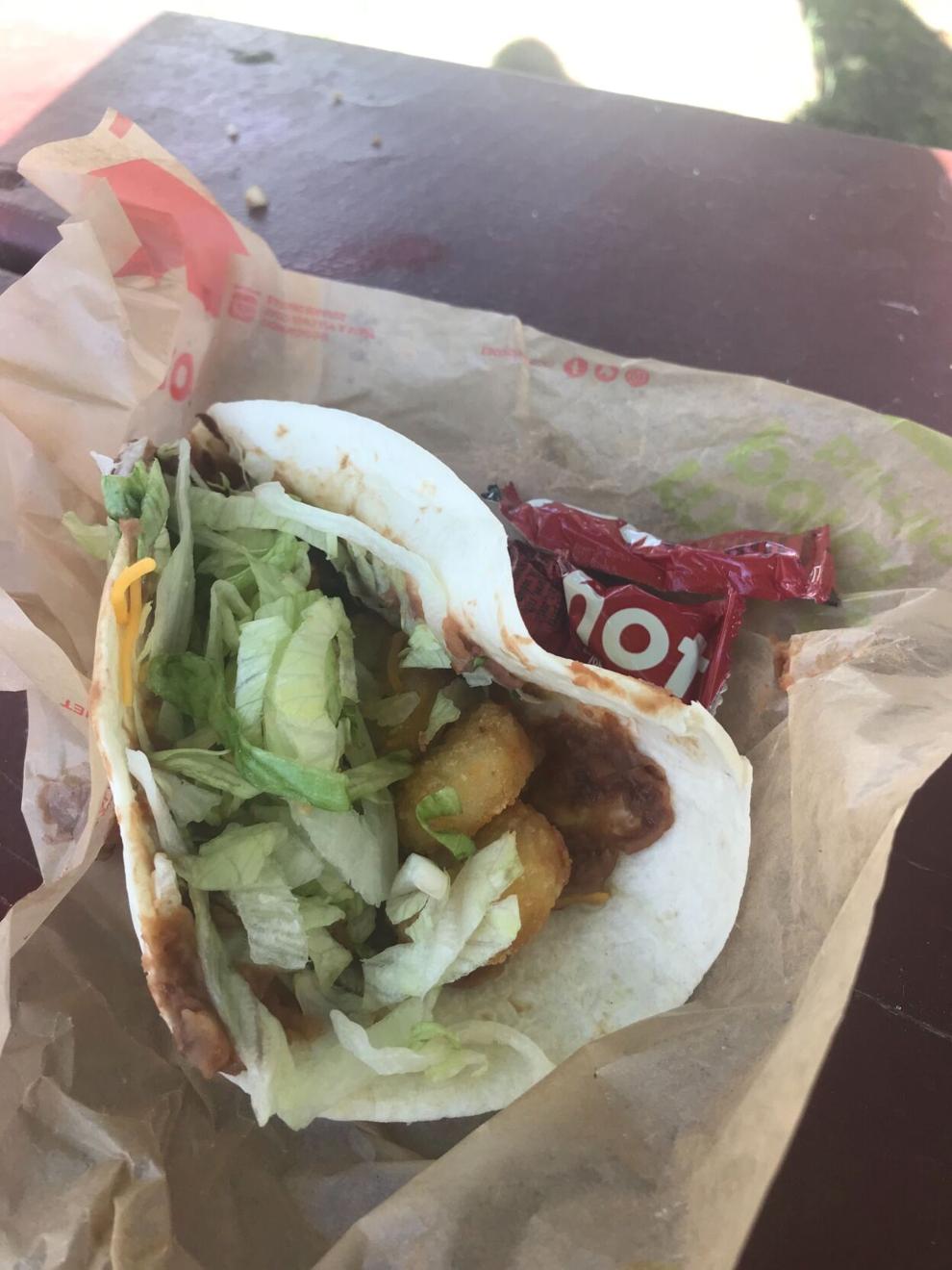 Fuzzy's Taco Shop (3/5) 
This was easily the best-tasting taco. Unfortunately, it was more expensive than the other taco options and was least reminiscent of the spicy potato soft taco. But, seriously, this is a great taco — the vegetables and beans provide great texture and go great with the corn tortilla. Vegans can ask for no sauce and no cheese.